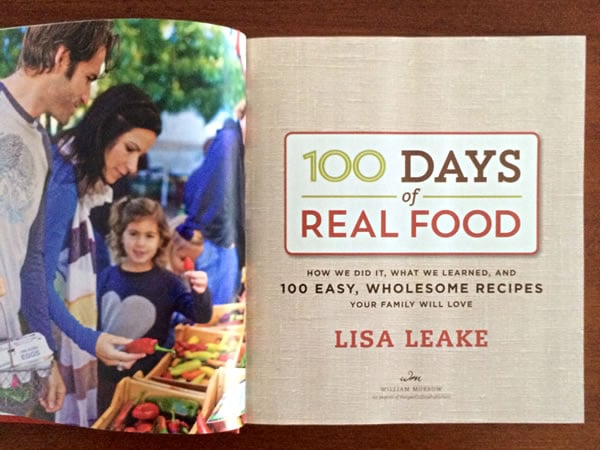 ---
Update – September 20, 2014
This giveaway has now ended, and I've notified the winners. Thank you to everyone who entered! If you didn't win (sorry!), I enthusiastically encourage you to buy a copy of Lisa's book on Amazon… and if you didn't already take the October Unprocessed pledge, go check it out!   -Andrew
---
I met Lisa Leake — the powerhouse behind the popular 100 Days of Real Food blog — a few years ago at a food blogging conference (there are so many, now I forget which one!).  We immediately hit it off, of course, because we shared a nearly identical journey towards real, unprocessed food. We had each read Michael Pollan's In Defense of Food, and, upon realizing just how much processed food we were eating, decided to challenge ourselves to change. I decided to go for a month without processed food; she went for a hundred days. She's always showing me up! (Kidding!)
I've also become friends with her husband Jason (what's up, bro!), through my work as part of their team, helping manage the tech side of their website. So you can imagine how excited and proud I am of their new book!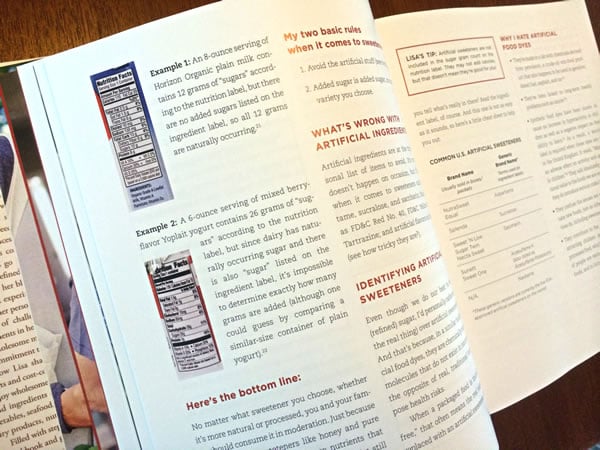 Lisa has made everything in the book straightforward and accessible. First, she covers all — and I do mean all — the bases when it comes to real, unprocessed food. It's filled with tons of info, strategies, definitions, and answers to just about any question you might have. She also includes plenty of worksheets, tips, and suggestions for making everything easier… From how to shop at the farmers market to a few sample meal plans. It's geared towards people just starting out with real food, but it goes into so much depth that everyone is bound to learn something new.
The second part includes 100 recipes. This isn't an aspirational cookbook, filled with unobtainable "food porn" (although Carrie Vitt's food pictures are gorgeous – and Kelly Trimble's lifestyle photos make me want to move in next door to Lisa). Rather, it's filled with down-to-earth, easily prepared everyday recipes. The kind of stuff that everyone actually makes. It's real food for real people.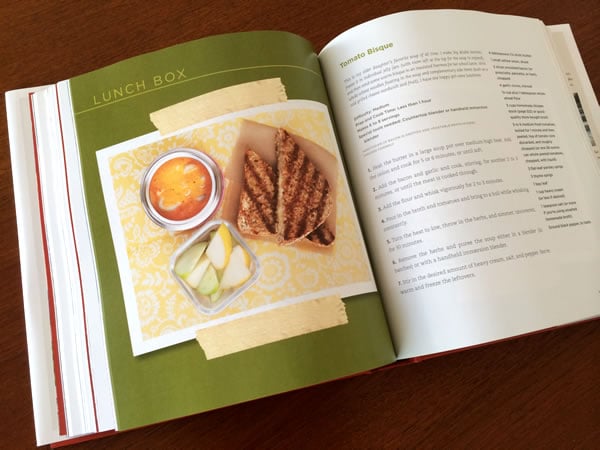 The book has already hit the New York Times Bestseller list for two weeks in a row.  That's awesome for Lisa and Jason, of course, but even more so, what it says to me is that our "good food" movement is gaining some serious momentum. More and more people are taking a stand against industrially produced food, and we're all becoming healthier because of it. Go team!
So here's where the giveaway comes in. Lisa and her publisher sent me a review copy (which I'm keeping, thankyouverymuch!) and several more to give away to my readers. I like the book so much–and think it'll be so helpful for you during October Unprocessed–that I'm going to give away TEN copies of the book!
You should see a "Rafflecopter" widget below.  There are a few different ways to gain entries to the giveaway, but the first one (and most important), is that you have to take the October Unprocessed pledge (if you haven't already).  Once you do that, follow the directions in the widget for more ways to enter. (If you have any trouble with the widget, please let me know.) Good luck!
I'm going to keep the giveaway open for a week and pick a winner shortly thereafter. Of course, if you don't want to wait, you can just head on over to Amazon and buy the book right now, too!