Mimi Holtz, author of  Mimi Avocado, has been married to her California avocado farmer husband  for over 30 years, raising their four children, and teaching music.  Originally from Vermont, she writes about life on an avocado ranch, sharing stories, healthy recipes, and her favorite new discoveries.
In 2010, the first time I heard about the October Unprocessed Challenge, I mentioned it to our family at dinner one evening. I had seen a tweet about it, clicked on the link and considered how difficult it would be for my family to function with nothing but unprocessed foods.
As a mom with four grown children, I had been buying convenience foods for years, providing prepared food for parties, and picking up quick snacks on the run. All of us wanted to eat healthier foods, but we hadn't invested any real time or thought into making changes. We agreed to try the Challenge, and began buying more fresh foods at the farmers markets, as well as reading labels on the foods we purchased.
To keep myself inspired, I started reading  blogs about healthy eating, including Eating Rules, and by September 2011 the contents of our pantry had changed.  Instead of the cake and brownie mixes, we now had oatmeal and whole grain flours for homemade goodies. Boxes and bags of processed side-dishes were replaced by quinoa, couscous, brown rice and beans.  Our repertoire of fresh fruits and vegetables expanded to a wider variety.
When I had the chance to meet Andrew in person at the TechMunch conference, I felt as though I was seeing an old friend, even though we had never met.  He helped me set up the website for Mimi Avocado…my blog about life on our avocado ranch, sharing stories, recipes and favorite new discoveries…so I sent him a big box of avocados from our family farm as a thank you!  [Andrew says: They were the biggest, tastiest avocados I've ever had. Truly.]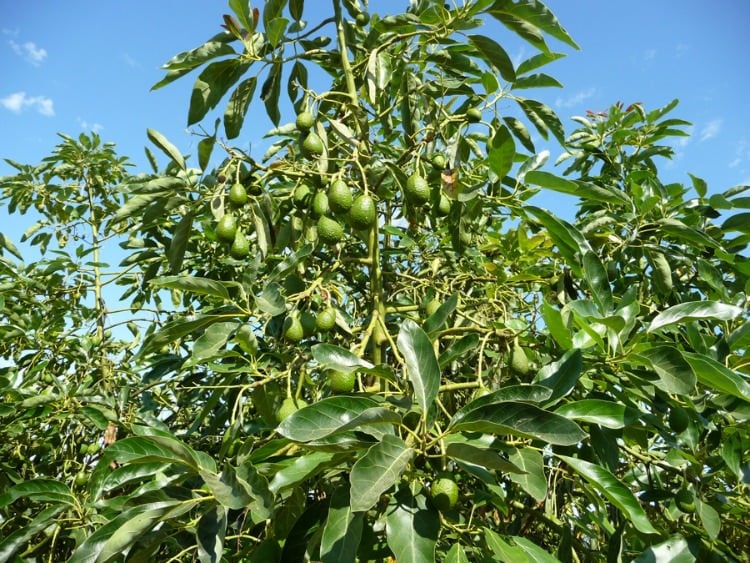 Coming from Vermont, I had never eaten avocados, but after I married an avocado farmer and began raising our family in the middle of 10,000 avocado trees, avocados became a staple in our diet. When I went back East, friends would ask me what an avocado was, how to eat them, why they're good for you. Aren't we glad that times have changed!
Now most people can't wait to tell me how much they love avocados…they're healthy and delicious, fun and creative to use in recipes, great for snacks or meals at any time of the day,  perfect party food… and they can be eaten plain, right out of the skin as fast food too! In fact, avocados could be the ultimate unprocessed food!
If you are still on the fence about trying the October Unprocessed Challenge, just go for it!  Start with an avocado, and it's easy to meet the challenge of eating unprocessed foods all year long.  Here on the ranch we enjoy avocados on sandwiches, salads, and soups.  For breakfast we top our scrambled eggs with avocado. Try avocado instead of mayonnaise to make deviled eggs. Avocados can be used in cupcakes, cookies, quick bread, ice cream and even chocolate fudge!
Here's a recipe for one of my favorite salads…easy to do with just a few ingredients. For convenience, I usually buy fresh salsa without the preservatives and stabilizers used in some bottled salsas. Look for canned black beans that do not include anything but water and black beans…no additives.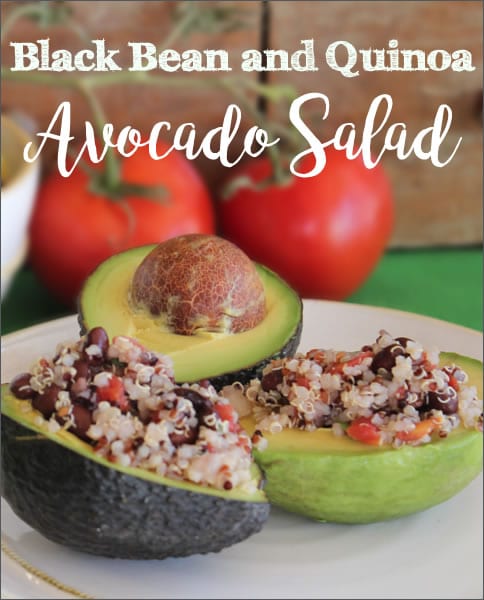 Black Bean and Quinoa Salad with Avocados
Ingredients
4 cup cooked quinoa (here's how to make fluffy quinoa)
1 cup mild or medium salsa (tomatoes, onions, cilantro, chili peppers)
1 15-ounce can black beans, drained
1 cup raw baby spinach
Salt and pepper to taste
1-2 ripe avocados
Instructions
Combine the first four ingredients and season to taste.
Serve with avocado chunks on top, or use the salad as a filling for half an avocado.

Want more information about the health benefits of avocados?  Check the California Avocado Commission's Healthy Living website