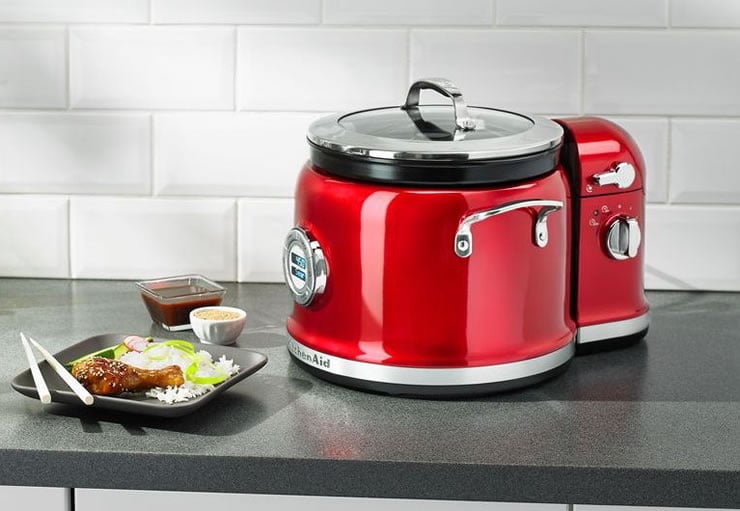 I'm so excited that the October Unprocessed challenge finally starts tomorrow!  That also means the start of the guest posts — so you'll be hearing a bit less from me and quite a lot more from the amazing guest authors who have been hard at work behind-the-scenes to get their great recipes, stories, and thought-provoking posts ready for you. (Don't you worry, I'll still be around — especially on Facebook.)
But for today, I told you I had one more trick up my sleeve this month, and here it is: For our last giveaway to help make one lucky reader's October challenge easier in the kitchen, KitchenAid has offered up a 4-Quart Multi-Cooker with the Stir Tower attachment!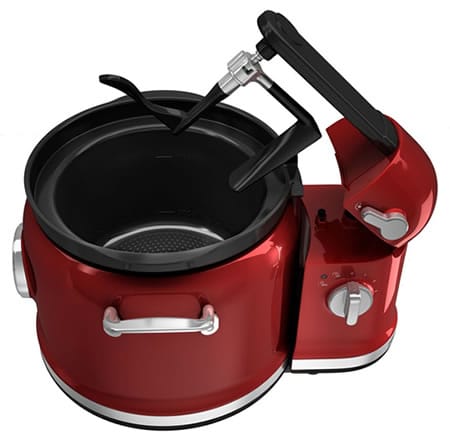 The retail value of this versatile machine is $549.99, and with good reason: It's the supercar of slow-cookers! With digital temperature control (from 110°F to 450°F), and over ten settings — risotto, rice, sear, sauté, simmer, soup, yogurt , boil/steam, slow cook high and low, keep warm — the options really are limitless.
Update: At the time of this writing, you can actually get the Multi-Cooker with Stir-Tower Accessory on Amazon.com for $399… a significant discount off the retail price, of course.
But what really "wowed" me is the Stir Tower accessory. It'll mix, flip, stir, scrape and incorporate ingredients so you don't have to. Imagine making risotto without all the stirring. Or how about making yogurt? Winning!
It's a little hard to tell in photos what it's truly capable of, so this video will definitely help. Take a look, and then scroll down to enter the giveaway. (Can't see the video? Try it on the KitchenAid website instead.)
Here's How To Enter
The Giveaway Has Ended, thanks!
Thanks to everyone who entered! Our winner has been picked and her prize is on its way (she chose Stainless Steel, in case you were wondering).  If you would like to get your own Multi-Cooker with Stir-Tower accessory, I recommend getting it from Amazon.
Thank you to KitchenAid for donating this wonderful appliance, and to Isabel and Rachel for helping make this giveaway happen. Awesome.