Tag Archives | pastured
This garbanzo flour quiche is plant-based, cruelty-free, climate-friendly and has never done any time in the slammer.
In 2012 my wife and I decided to shake things up. We were both overly stressed, overworked, overweight, and over our urban existence. Our lifestyle and environment were sending us down a path of misery and discomfort and we needed to make some changes. I started by growing vegetables. We added beehives and a chicken coop and it was soon beginning to look a bit like a farm. Once we had a good handle on the veggies, eggs, and honey […]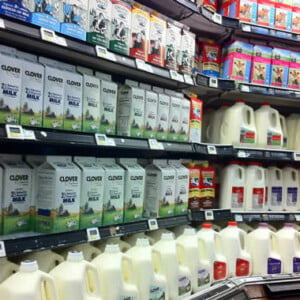 For the sake of this particular discussion, let's assume you're not asking whether or not you should drink milk at all, just that you are a generally healthy adult who likes to drink milk, and you're wondering about which particular type of cow's milk is the best way to go.