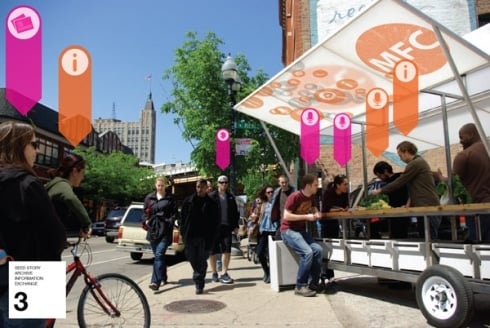 I just came across the Mobile Food Collective project on Kickstarter and I'm pretty jazzed about it.
I'm a big believer in sitting down at the table and taking the time to share a meal with others. It leads to increased happiness and life satisfaction. Oh yeah, and it's enjoyable, too.
The MFC is building a "traveling cultural center" — powered by bicycles — and taking the table to the people.  Their goal is to inspire "a new food culture, moving more people to grow, cook, share, and eat— together."
The Mobile Food Collective was formed by a shared passion for food. It began with the recognition of the universal quality of food, as a social value beyond mere sustenance: everyone eats, and each culture has its own history around food. Food brings people together.