Print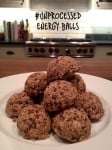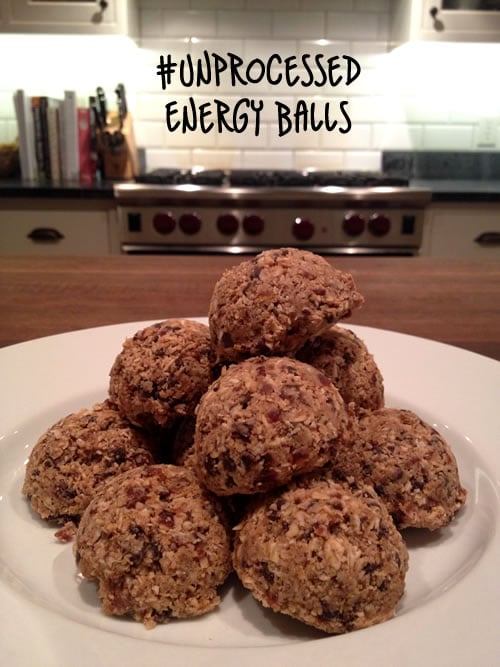 Energy Balls
This recipe passes both the Kitchen Test and the Kid Test. Due to the chocolate chips, we classify this as a Sometimes Food, albeit a very frequent one in our household. The nut butter and oats provide protein, and the flax and chia offer health benefits like Omega-3s. We hope you enjoy these gluten-free, dairy-free, soy-free snacks!
Place all ingredients in a food processor. (Oh, the irony of October Unprocessed!)

Mix thoroughly.

Roll into balls.

Store in an airtight container in the refrigerator.
1. Make sure all of your ingredients pass the Kitchen Test. Not all nut butters pass. For the chocolate chips, we use Enjoy Life.
2. Use organic ingredients if you can.
3. We prefer Bob's Red Mill for the oats and flax.