Print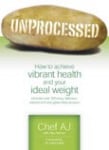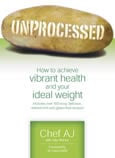 Overnight Muesli
Muesli was introduced around 1900 by the Swiss physician Maximilian Bircher-Benner for patients in his hospital, where a diet rich in fresh fruit and vegetables was an essential part of therapy. Muesli in its modern form became popular in western countries starting in the 1960s as part of increased interest in health food and vegetarian diets. Traditional muesli was eaten with orange juice and not milk.
1/2

cup

gluten-free oats

2

Tablespoons

currants

1/4

cup

unsweetened almond milk

here's how to make almond milk

1/4

cup

unsweetened apple juice

1

apple

grated (I prefer Gala)

1

Tablespoon

chia seeds

1/2

teaspoon

apple pie spice or roasted cinnamon

1/2

teaspoon

alcohol-free vanilla
Pour the unsweetened apple juice and unsweetened almond milk in a large glass and stir in the extract, spice, and chia seeds.

Place the oats and currants in a medium bowl. Grate the apple over the oats.

Pour the liquid mixture over the apple and oats and mix well. Place in the refrigerator covered overnight. The chia seeds will swell and become gelatinous and the next day will have absorbed all of the liquid and become almost like a pudding.

In the morning you can enjoy this dish cold or warm in the microwave. You can also add additional fruits and almond milk, if desired.
Both apple pie spice and roasted cinnamon is available at Ralph's and Krogers. Feel free to substitute regular cinnamon. Apple pie spice is a blend of cinnamon, nutmeg, and mace. For a delicious variation, substitute a grated pear for the apple or goji berries for the currants.