Print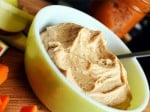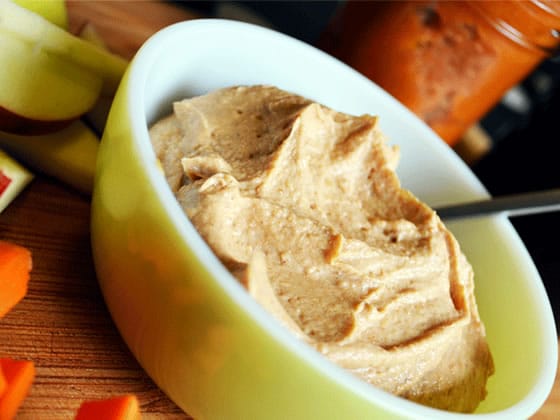 Pumpkin Dip
This is a recipe that I make nearly every week. It's the kind of recipe that you don't have to print out for elaborate measurements and instructions. Just dump and stir the ingredients until you like the consistency. I've served this to toddlers, preschoolers, kindergarteners, tweens, teenagers, and adults. In other words, this unprocessed recipe is loved by all. I typically use peanut butter for this recipe. However, there's a kid in my son's kindergarten class with a severe peanut allergy. We've subbed for other nut and seed butters with delicious results. This is also a great recipe for kids to make themselves. It requires only a bowl and a few spoons. This version includes some tasty pumpkin puree. Add your own combination of fall seasonings for a memorable dip.
Mix together with a spoon until creamy. If you'd like a whipped texture, use a food processor.

Serve with any combination of sturdy fruits and veggies. We like jicama sticks, carrots, pea pods, and apples.