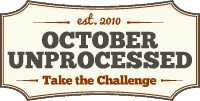 Hooray! Throughout October, I'll share posts about unprocessed food, including recipes and other topics that should get you thinking. In the meantime, here are your next steps:
#1: Tell Your Friends
The challenge is WAY more fun when your friends, family, and coworkers join in! You can use these handy social media sharing buttons to tell them about it:
Or just share this link: http://bit.ly/unprocessed
#2: Follow on Social Media
Follow @eatingrules
We're also using the hashtag #Unprocessed.
#3: Get your discount for the Real Food Rescue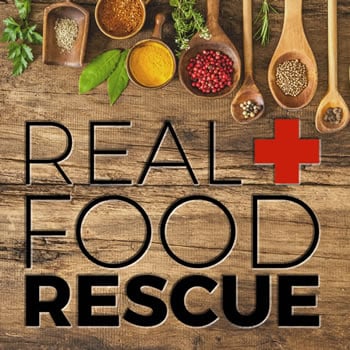 Get $10 off the Real Food Rescue program during October with coupon code unprocessed. Filled with recipes, strategies, printable checklists & tools — and three weeks of meal plans — this is THE way to have all the best resources at your disposal — helping you take control of what you eat, feel great, and transform your life.
#4: Join our Facebook Group
We have an active and very supportive community in our own October Unprocessed Facebook Group. Just request to join and we'll add you as soon as we can (we have to keep it request-only to avoid the spammers, but rest assured we'll welcome you with open arms!).
#5: Update your Profile Picture

Show your support on Twitter and Facebook! Click here to add the October Unprocessed logo to your profile picture.

#6: Got a Blog? Get some Bling!
Show your #Unprocessed pride with the October Unprocessed logo in your blog's sidebar. Click here to get it for your site.
Thanks.
Thanks again for taking the pledge, and here's to a wonderfully unprocessed October!