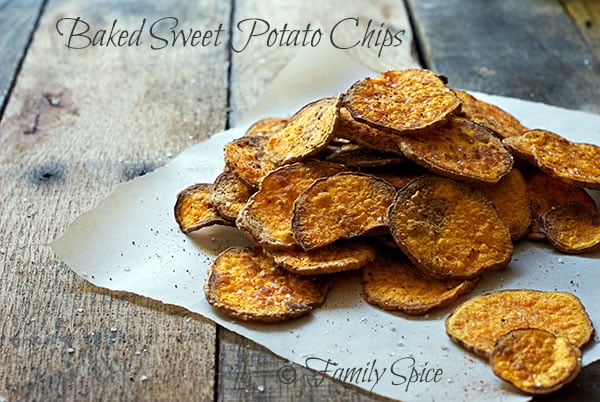 I'm a mom of three glorious kids, but it isn't easy trying to please every taste bud and palate. When the kids were babies, it was definitely easier. They blindly opened their mouths and accepted whatever I gave them. Then they grew up and developed opinions. And they are pretty honest about sharing their opinions, too. So add to the equation healthy and unprocessed, meal time can be a very daunting task.

Over the years, I have educated myself on nutrition and experimented with all sorts of grains, vegetables and fads. But how do you get a mainstream family, used to frozen nuggets and pizza to eat unprocessed? The answer is simple: one step at a time.

The first big step is to use only fresh ingredients that are in season. This is easy on the budget, too, as what is in season is typically what is on sale. One standard at our dinner table, rain or shine, is a fresh salad. Whether leafy green, a cabbage slaw, or a raw vegetable medley, a salad always graces our table.

Another standard on our counter is the fruit bowl. Keep it full, within reach, and full of variety. Fill it up with a fall favorites including an assortment of apples, pears, and persimmons. Pomegranates are a terrific fall fruit, full of antioxidants and fiber, and the kids LOVE IT.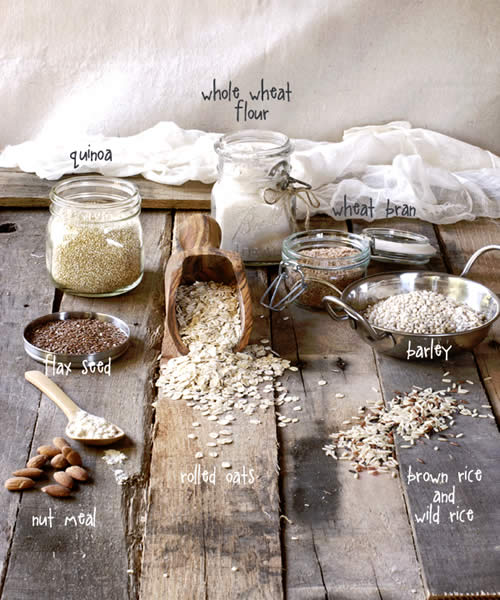 Another step to getting the family on the road to eating unprocessed is to introduce whole grains to the table. This is usually the most difficult step. If you cannot convince the family to go 100% whole wheat, don't worry. Most baking recipes are pretty forgiving if you substitute half of the white all-purpose flour with whole wheat flour. I know this because I do it ALL THE TIME. It is easier to alter the taste buds by making these smaller changes and slowly increasing the percentage of whole grain ingredients as time goes by. You can even swap out a few tablespoons of white flour with some wheat bran, flax meal, ground nuts or oats, too.
Snack time can be a toughie, I know. Especially with kids. Besides the fruit bowl, offer a protein like nuts, yogurt or cheese and the kids won't be whining that they are hungry 30 minutes later. My family loves nuts, and snack on a variety like pistachios, almonds and cashews. Bring on the veggie chips, too. Alternative chips like sweet potato, kale and seaweed are great choices to replace that bag of cheese puffs.
White rice lacks the fiber and nutrients, so mix in a bit of brown or wild rice, and slowly wean the family off the white. Introduce other great grains like barley and quinoa, too. Keep introducing new ingredients and flavors to the table and make meal time an adventure. And don't give up so easily. Maybe your first attempt at a new recipe wasn't warmly greeted. I read somewhere that children may have to be introduced to a new food as many as 12 times before they develop a taste for it. And that includes spouses, too! I believe it. I have watched all three of my children change and develop their palate as they grow older. My eldest hated vegetables for years, and now he takes a few bites of spinach, broccoli, brussels sprouts and mushrooms. Without a fight, too.
The key is not to give up. And, of course, take baby steps.
Baked Sweet Potato Chips
The key to making these chips is to make sure all of the chips are the same thickness and approximate size. Smaller pieces will brown faster and will need to removed before the larger slices are done baking. These sweet potato chips have crispy edges and softer centers. For super crispy chips, slice to 1/16 inch thickness and bake at 385ºF for 10-12 minutes total, and do not flip the slices over. Allow the chips to cool on the baking sheet until crisp.
Ingredients
1

large

sweet potato

1

Tablespoon

extra-virgin olive oil

1/2

teaspoon

kosher salt

1/4

teaspoon

smoked paprika

1/8

teaspoon

black pepper
Instructions
Preheat oven to 400ºF. Scrub the sweet potato clean.

Using a mandolin, cut the sweet potato into 1/8-inch slices. Combine sweet potato slices in a bowl and coat both sides with olive oil and season with salt.

Place the sweet potato slices on a baking sheet in one layer, making sure the slices are not touching each other.

Cook for 12 minutes, then flip over. Cook for an additional 10-12 minutes until edges start to brown and crisp.

The last 3-5 minutes are crucial as the chips can quickly go from perfect to burnt, so remove promptly when edges are starting to brown.

Allow the chips to cool on the pan until crisp further and serve.
About the Author
Laura Bashar, a.k.a. Family Spice, writes about food and her life as a wife and mom of three living in San Diego, CA. She started blogging as a mission to get families back at the dinner table. Laura shares recipes using fresh ingredients from all over the world, but especially likes to feature her Persian heritage, both in recipes and traditions. You can also find her on Twitter and Facebook.