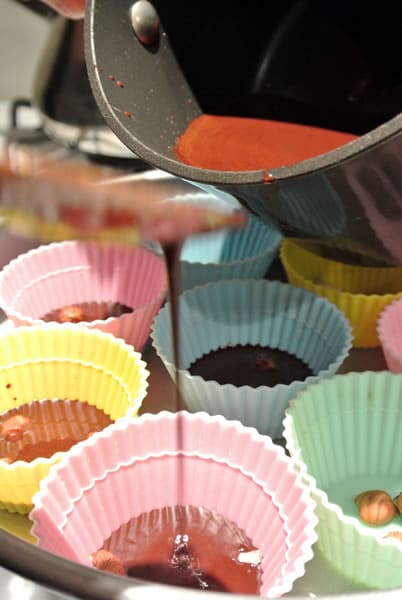 Chocolate. What is it with girls and chocolate? You don't find many of us who are neutral on the subject. I was, though. I didn't see the point, really. Give me a chunk of goat cheese on nice cracker and call it a day. My eyes, as they say, have been opened. I am interested in chocolate, of course, out of a strictly scientific inquiry into its anti-oxidant benefits. Of course…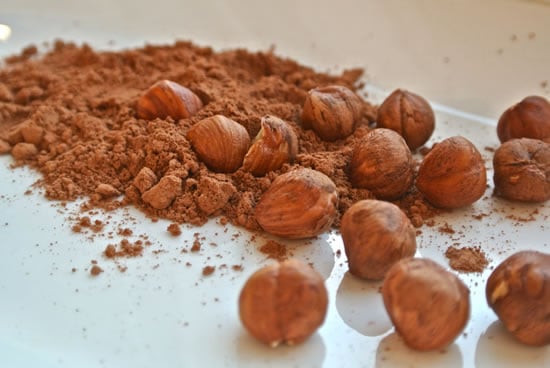 Chocolate has long been prized as a fortifying elixir. Montezuma, the Aztec emperor famous for his revenge, said that chocolate was a "divine drink, which builds up resistance and fights fatigue." That's right…we used to drink the stuff. And cocoa beans were ground with stones. The technology for a Snickers bar was a good 600 years off at that point.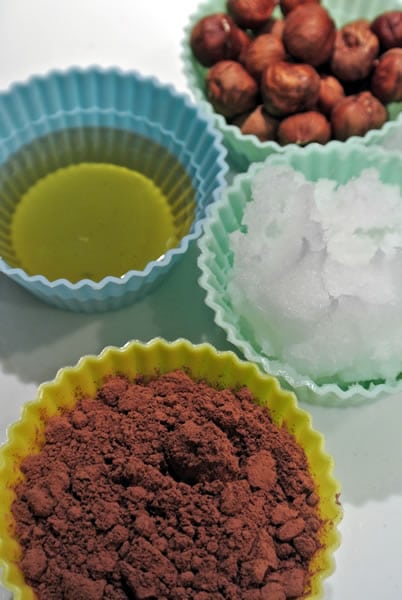 If 'chocolate' is synonymous with 'candy bar' around your house, you might be surprised to learn that the cocoa bean is crunchy and bitter. You get two fractions from cocoa beans – the cocoa powder and the cocoa butter. Early on, chocolate was simply cocoa powder, cocoa butter and sugar. Technology made chocolate smoother, creamier and shinier; food conglomerates have made chocolate cheaper by substituting yucky vegetable oils, cheap fillers and very little of the precious cocoa bean. Good quality dark chocolate has very rich, complex flavours and cocoa buffs can debate single origin chocolate the way oenophiles can sniff out tobacco notes in a malbec.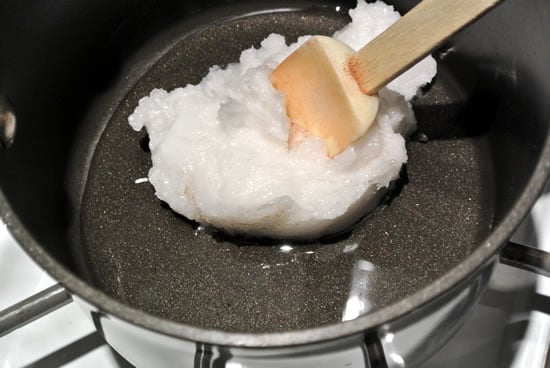 Cocoa beans contain a whole lot of biologically interesting substances, namely caffeine and theobromine – they fight fatigue! – and compounds known to evoke the same chemical response in the brain as falling in love. That's why girls like chocolate! Cocoa is also incredibly rich in compounds called flavonols, which are potent anti-inflammatory and anti-oxidant chemicals. It is for these flavonols that you want to make your own, unprocessed, chocolate. Processing can degrade a lot of these healthful compounds.
Making your own chocolate can be inexpensive or a bit pricey, depending on the ingredients you use. If you typically buy good chocolate, you will definitely save money per bar.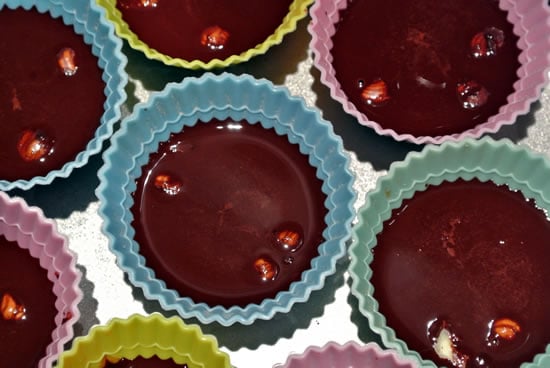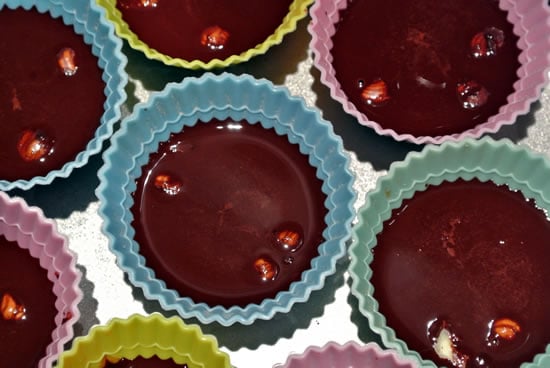 Homemade Chocolate
Making your own chocolate can be inexpensive or a bit pricey, depending on the ingredients you use. If you typically buy good chocolate, you will definitely save money per bar.
Total Time
2
hours
30
minutes
Ingredients
½

cup

either pure cocoa butter or virgin coconut oil

½ - ¾

cup

cocoa powder

raw, ethically sourced

2-3

tbsp

honey or maple syrup

¼

tsp

vanilla bean seeds

optional – unsweetened dried fruit or raw nuts of choice

plus up to 1/8 tsp of cinnamon and/or cardamom
Instructions
Line a small loaf pan with a piece of parchment large enough that it wraps up two sides. This will make the chocolate easy to remove later on. Alternately, you could use silicone muffin cups for medallions. Sprinkle dried fruit or nuts across bottom of pan, if using.

In a small saucepan, melt your fat over low heat.

When melted, add cocoa powder and honey and stir to incorporate for 2-3 minutes. ¾ cup cocoa and 3 tbsp honey will give you a seriously dark chocolate. ½ cup cocoa and 2-3 tbsp honey is milder and sweeter.

Turn off heat and stir in vanilla bean and spices, if using.

Pour into loaf pan or cups and refrigerate until hard, at least 2 hours.

Remove from fridge, cut into bars or just devour the whole darn thing. Note that this chocolate will be a bit more melt-y than the store-bought kind.
Recipe Notes
Because honey is a heavier substance, it may settle to the bottom of the chocolate. This creates a nice, fudgy layer but if you prefer a standard texture, stick to maple syrup.
Wondering whether chocolate passes The Kitchen Test? Here's Andrew's #Unprocessed FAQ on Chocolate.
About the Author
Desiree Nielsen is a registered dietitian in Vancouver, Canada who feeds her young child plenty of kale and quinoa and will pretty much talk your ear off about why you should eat more organic food if you let her. She shares her nutrition musings (and occasional rants) on her website, desireerd.com.