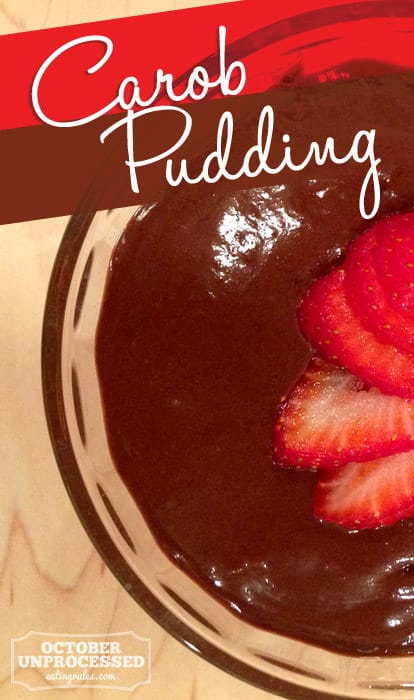 Years ago, I inadvertently created a personal unprocessed food challenge for myself. I'd been having a variety of symptoms, including skin allergies, low energy, and difficulty sleeping. Then a healer suggested I start consuming more foods in their raw state. At that time, the raw food diet was virtually unheard of, so I went on a mission to learn as much as I could about eating raw foods without giving up any of the flavors I loved.

Recreating favorite dishes of all kinds, without anything unhealthy in them, became my passion and my ongoing challenge. As I created these new, healthier versions — versions that contained nothing processed as well as no animal products or gluten — my health and energy improved quickly and substantially. I got hooked on fresh, whole foods. Today the idea of eating processed foods on a regular basis seems as foreign to me as the idea of not eating them once seemed.

If you're used to convenience and pressed for time, as most of us are, you might think that giving up processed foods is going to be hard. But it doesn't have to be! And to prove that, I only develop recipes that have few ingredients and can be made in just a few minutes. I especially love it when I come up with a simple recipe that will appeal to people of all ages, including kids (or the kid in all of us).

So many kids fall under the spell of the junk food industry, and so many grow up and even grow old without ever breaking that spell. Well, I want to break it! But I don't want any of us to have to deny or chronically deprive our sweet tooth. So I'm always inventing simple, indulgent sweet treats that are free of all the "junk" including sugar or any other refined sweetener.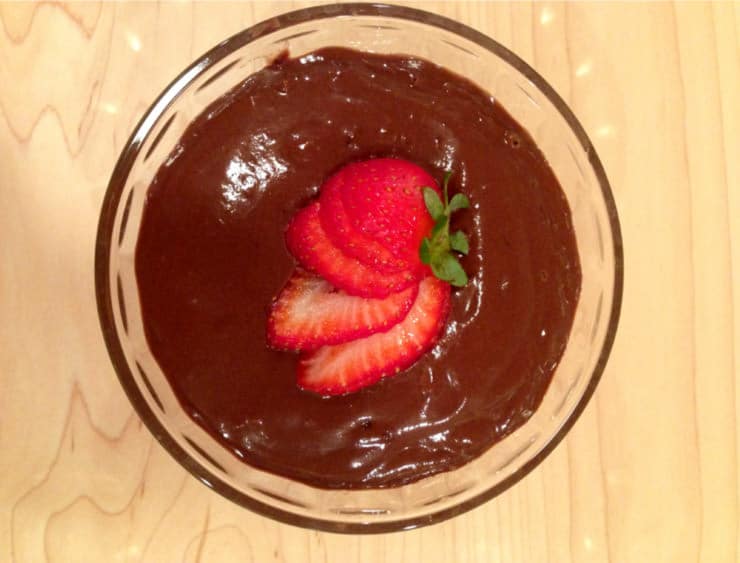 One of my best inventions in this department is a delicious, and totally healthy, carob pudding. The only "sweetener" it includes is bananas. Tahini, a paste made from sesame seeds, makes it rich and creamy. I know that might sound like a strange combo (maybe even "too healthy"), but it tastes like a decadent dessert! And the only thing processed about it is that you make it in a food processor. Here's the wonderfully tasty and simple recipe. I hope you'll try it, and love it as much as I do.
Carob Pudding
These days, when it comes to "treats," my goal is always to be able to indulge without damage. Knowing how to quickly prepare desserts that satisfy my cravings and leave me feeling energized and light has made being "unprocessed" so much easier than I ever thought possible.
Ingredients
2

bananas

broken into 2 or 3 pieces

2

tablespoons

tahini

1/4

cup

carob powder

roasted or raw

fresh raspberries or sliced strawberries

to garnish
Instructions
Put all ingredients in a food processor fitted with an S-blade.

Process until smooth, stopping occasionally to scrape doen the work bowl with a rubber spatula.

Garnish with fresh raspberries or sliced strawberries, if desired.
Recipe Notes
Store in a sealed container in the refrigerator for up to 2 days.
About the Author
Jennifer Cornbleet is a cooking teacher, coach and author. Her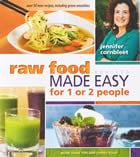 book, Raw Food Made Easy for 1 or 2 People, has sold over 150,000 copies. She is a graduate of the Living Light Culinary Institute, where she was a lead instructor for over 15 years and personally trained over 1,000 cooking teachers. Jennifer's signature mentorship program is the Tasty Life Teacher Training, where each year she coaches a group of cooking teachers-in-the-making about how to find their unique vision and turn it into a fulfilling, successful business.
You can learn more about Jennifer on website, Tasty Life Coaching, or by following her on Facebook and YouTube.