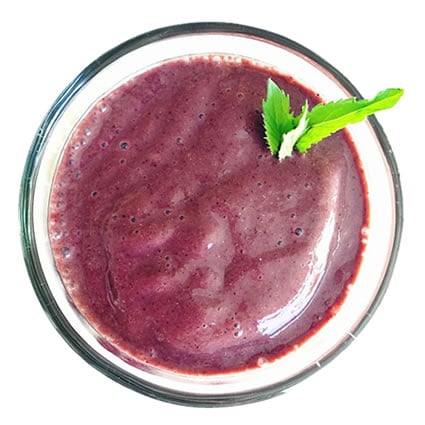 So here's the thing about October Unprocessed.  I do my best to make organizing it look really easy – but in reality, it requires a crazy amount of behind-the-scenes work to pull all the parts together and keep everything moving forward. Most of that time is spent coordinating and publishing all the guest posts, but there are myriad other little details, of course, and they really add up.
Ironically, I spend more hours sitting in front of my computer in October than during any other time of the year.
I also try to make the challenge actually challenging for myself! Having done it for several years now, eating unprocessed is second-nature to me (yes, it really does get easier with practice). This year, my secondary goal was to use our Vitamix every day of the month.  I didn't quite accomplish that, but I came close.
I made a lot of smoothies. Not only are they fast and easy to prepare, they're fast and easy to drink! I would whip up a smoothie and then sit right back down at my desk and keep working. (I know, I know…)
What I didn't quite expect was that these smoothies actually would make a noticeable difference in how I felt physically, and how effective I was at my computer for the rest of the day.  I was able to focus better and be more productive throughout the afternoon. It makes perfect sense, of course, but it was gratifying to be able to recognize such a tangible difference.
It's not just that I felt great from these – they taste terrific, too! And that's because of the secret ingredient for turning a ho-hum smoothie in an outta-this-world smoothie: Ginger!
Just a small, 1/2″ cube of fresh, peeled ginger launches this smoothie into orbit. The spicy-sweet tang is present, yet not overpowering, and it magically unites all the other flavors in your cup. I'm pretty excited about this discovery — it's one of those moments where one plus one somehow equals three.  I bet you'll agree.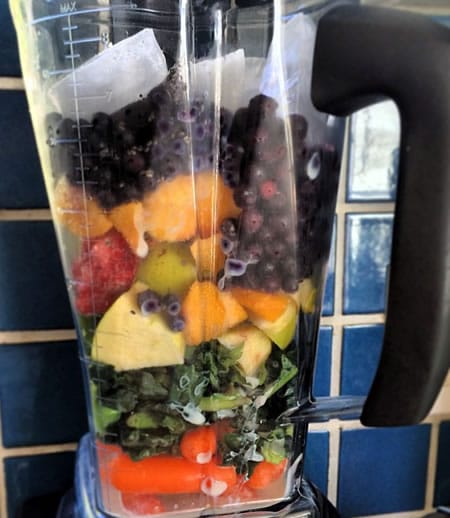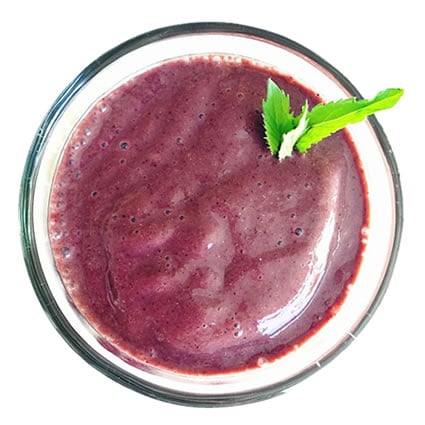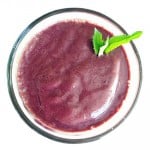 Purple Power Smoothie
Makes about two 16-ounce servings.
Ingredients
3/4

cup

carrots

cut into chunks

2

cups

baby spinach

loosely packed

1

apple

stem and seeds removed

1

banana

3/4

cup

frozen blueberries

1/2

cup

frozen mango chunks

or any other frozen fruit

1

tablespoon

chia seeds

1/2

1/2" cube fresh ginger root

peeled

4-5

ice cubes

3/4

cup

water

or milk/milk-alternative
Instructions
Add all ingredients to the blender. I usually put the carrots at the bottom, so the blender can chop them up first - though I doubt it really matters.

Blend until smooth.

Enjoy!
Recipe Notes
A lot of people like to use kale instead of spinach in their smoothies - and that's a great choice! Just be aware that it'll probably make your smoothie brown instead of purple. Not the most appealing color, perhaps, but it'll still taste good!