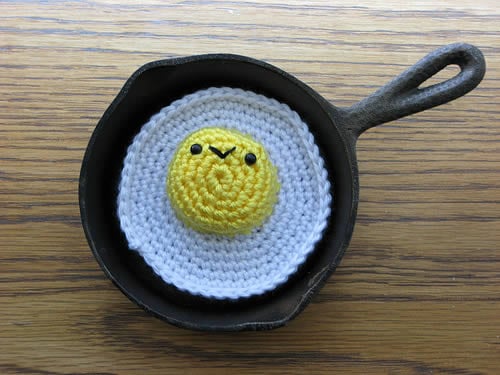 If you're not getting enough iron, consider getting some Cast Iron Cookware
.
Studies have shown that the iron from the pan "leeches" into the food as it cooks, thus increasing the iron content in the food.   Acidic foods, such as tomato sauce, showed the largest increase in iron content.
A few caveats, though:
Best to get a ferritin test to find out if you really do need more iron, as too much iron can be harmful.
Cast Iron cookware should not be used to prepare food for children under the age of six, due to increased risk of iron toxicity.
New cookware will provide more iron; once a pan is seasoned, it develops a layer of fat that will reduce the direct contact between the food and the iron.
Never use iron cookware for deep-frying, as the iron can speed up oxidation and the oil may go rancid faster (and besides, that violates Rule #3!).
—
Photo by camilicrochet.