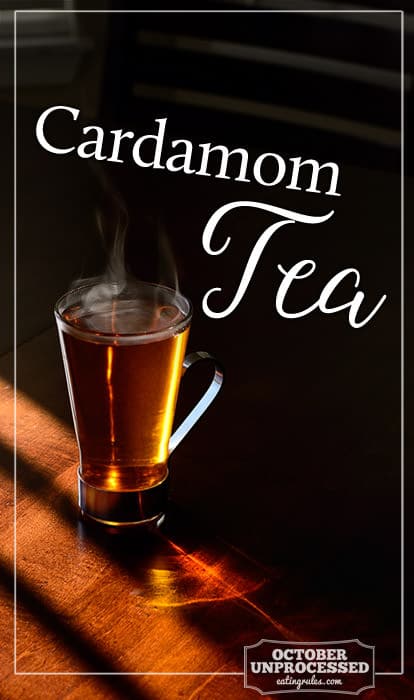 I lost 26 pounds starting last September 2015 by going on a very simple diet: Very low sugar, minimal dairy, and cutting out most processed foods. I cannot lie and say that I do not eat processed foods at all, but I have significantly cut down on them for myself and my family.
I found that I was getting very sick – irritable bowel syndrome, vomiting, tummy aches. You name it, I had it. I was constantly tired and sluggish. I noticed similar symptoms starting to crop up with other members of my family. It was a tough decision to start a family detox of sorts. My kids don't eat much sugar, but I do! And I had to cut it down to just a bit for coffee in the morning.
I began to work with a doctor I adore. With his guidance and support, I stopped dairy – cold turkey – for two weeks. I could not believe how much my stomach improved. My inflammation started decreasing. I was able to keep a decent walking schedule and my mood improved. I had been constantly blue and upset and this whole new, clean diet made me feel a lot better about myself. It was almost as if a fog lifted. I could see the change in my family as well – we all seemed to have more energy. We did not reduce "good" fats as much, just sugar and processed foods.
I have been working on clean recipes now. I eat a lot of different foods and well-seasoned recipes, and no longer have the urge to gorge on ice-cream!
My novel, Karma and the Art of Butter Chicken, focuses on, among other things, the taste of comfort and to me nothing spells comfort like a cup of hot, steaming tea. It always reminds me that there is so much warmth in life. My cup of tea is my solace.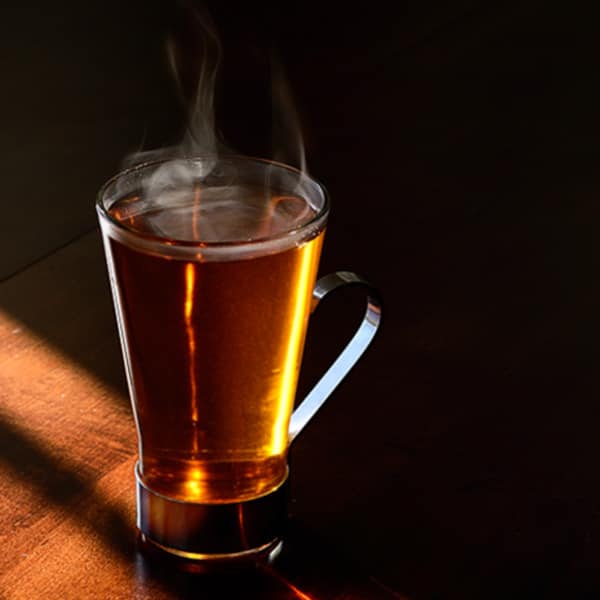 Cardamom Tea
Nothing spells comfort like a cup of hot, steaming tea. Enjoy this recipe for Cardamom Tea and the warmth it brings you.
Ingredients
2

cups

water

1

inch

fresh ginger

peeled and grated

1

inch

cinnamon stick

3

pods

cardamom

bruised

1

whole

clove

1

tablespoon

black tea leaves

loose

1/2

cup

milk

optional

2

teaspoons

honey or unprocessed sugar such as demerara, rapadura, or muscovado.

more or less to taste
Instructions
In a saucepan, combine the water, ginger, cinnamon, cardamom, and clove.

Bring to a boil and continue simmering for about one minute.

Add the tea and simmer for another minute.

Add the milk, if using, and simmer for another minute.

Remove from heat, strain into cups, and sweeten to taste.
Photo by Simi Jois.
About the Author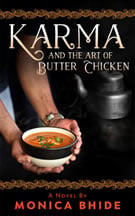 Monica Bhide is an internationally renowned writer known for sharing food, culture, love, and life with a lyrical voice and universal appeal. She has built a diverse audience through the publication of three cookbooks, her collection of short stories, her website, and articles in top-tier media, including Food & Wine, Bon Appétit, Saveur, The Washington Post, Health, The New York Times, and many others.
Monica is a frequent presence on NPR, and serves as a speaker and teacher for organizations such as Georgetown University, the Association of Food Journalists (AFJ), and the Smithsonian Institution. Her seventh book, Karma and the Art of Butter Chicken, is available now. You can also find Monica on Facebook, Twitter, and Pinterest.