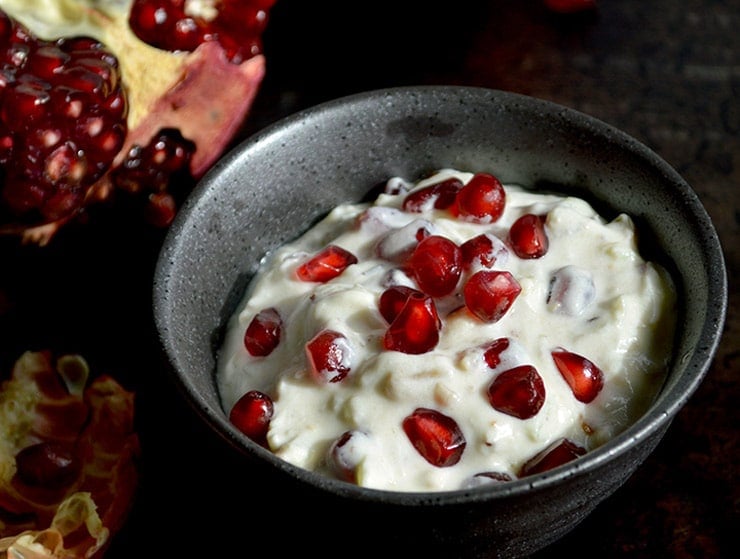 My relationship to food began not so much as a desire to eat, or eat well, or even the sheer love of eating (which I had because I was born into a family of foodies and restaurateurs) but as an investigation trying to figure out what I could eat!
Unknown to me, our family, or any of the doctors we met, I had actually inherited a genetic condition that created havoc on my skin. It showed up when I turned thirteen, and it combined with puberty – made for rather miserable teenage years. No one could figure out the triggers or the solution. Over ten years, various doctors, herbalists, kindly aunties and beauticians tried to fix it but it was all in vain. Pills prescribed, creams, lotions, potions, spells and brews were made, applied, ingested, and systematically discarded.
We settled on the elimination diet, removing every kind of food that I liked – and replaced my meals with bland, lackluster food combined with heavy doses of antibiotics. I would rely on a teaspoon or two of spicy preserves, or a decadent slice of cake or chocolate to make me forget the bland meals I had consumed. I survived but my breakouts returned and I still felt lethargic and sluggish.
Finally, in the summer of 1994, I met a pharmacist who begged me to let him try one last time. After a two-week initial cleanse, he isolated my problem to a condition that created an intolerance to three things: fresh jalapenos, over-processed sugars and over-processed dairy. It was a genetic condition I could not avoid. I was in shock. Can you imagine Indian food without the succulent, spicy jalapenos or decadent jalebis and gulab jamuns? I was in the deepest pits of despair… I was never ever going to eat my favorite mint chutney or that dreamy chocolate mousse cake. I could not consume many of the spicy foods I liked or the caramels and chocolates, the jellies and preserves, the mounds of ice-creams, cheeses or cheesecakes and decadently decorated flour-cakes I loved so much. It was particularly sad to say "good-bye" to my favorite guilty pleasures of all times, sweetened condensed milk. Even my mother started cooking differently for me, because I was sorely underweight!
However, there was some relief. I could eat dried red chilies but not fresh ones, I could eat a few of the home-made preserves but not store bought ones, I could eat ice-creams, cheeses, and cakes made with real things, but anything made with old or over processed sugars or dairy was out! I could eat any and all the fruits I wanted. Hooray, there was light at the end of the tunnel. Within three weeks of this unusual diet, my skin cleared of a decade of breakouts. I was a believer.
Until this point in time, cooking was both a stress reliever and a cause for concern. But this new diet meant I scrutinized literally everything on my plate, including when I ate out, at potlucks, and family dinners. I could eat anything, as long as it was not over-processed or old – which excluded most of the shelf-stable items. I discovered that as long as I cooked and ate minimally processed ingredients, it was good for me.
I began cooking from scratch with a new-found enthusiasm, creating dishes that allowed me to enjoy food without harboring the fear of needing prescription strength antibiotics afterwards. When I moved away to college, these skills helped multi-fold: it kept me healthy, kept my grocery bills trim, and kept me far, far away from cheap pizza joints and frozen meals. An added bonus? I met my husband while cooking all that delicious goodness, because I made date-nights easy on our paltry student allowances.
Over the last 20 years of really focusing on cooking healthier meals for myself, and now my family, I am more critical of what I pick up in the grocery store. My daughter has inherited the gene for food-intolerance, which is a blessing in disguise – she is learning to read labels and choose wisely at a really young age.
Eating unprocessed is not complicated; one just needs to read product labels, including simple things such as yogurt, and merely simplify. Cooking from scratch eliminates many unnecessary components from your meals and both of my cookbooks reflect my efforts on cooking better meals. Flavor and health remain at the forefront and to achieve this I recommend using real spices, creating your own flavors, picking ingredients at their freshest best, and keeping every cooking process simple and easy. In a few months, your pantry will start looking better and better, as will your gut.
After two cookbooks, I am revisiting old-world eats through a family memoir, called Not For You: Denial and Comfort Foods, due out in late Winter of 2016. It is a collection of stories and recipes from when everything was unprocessed, from my grandparents' kitchens in the early 1900 India, to my own suburban American kitchen in the 21st century. I hope you look for it.
In the meanwhile, here is a quick recipe to lighten your workload and bring a refreshing twist to your meal.

Scallion-Cucumber Raita with Fresh Pomegranate Arils
Raita is a side dish in Indian cuisine that is meant to cool the palate and soothe the stomach after eating the spicy main course. Prep the ingredients in advance and mix in just a few minutes before serving for a crisp and refreshing side dish to your festive platters.

Ingredients
1

bunch

green onions or scallions

sliced, including greens

2

large

cucumbers

diced

2

cups

unflavored Greek yogurt

1/2

cup

pomegranate arils

salt

to taste

ground pepper

to taste
Instructions
Prepare the vegetables, set aside.

In a large bowl, whisk the yogurt until smooth.

Add the remaining ingredients to the yogurt, and stir until well-mixed.

Refrigerate for 5 minutes to allow flavors to combine.
About the Author
Nandita Godbole is an indie author who specializes in Indian food.  Her cookbook, Crack The Code, explores her grandfather's lessons in creating Indian cuisine.  She learned to cook from her mother, and loves to cook and eat "good" food–and "good-for-you" food. When she is not cooking, she is gardening, writing, or thinking about cooking, writing, or gardening. She is also mom to one intelligent, caring, kind daughter.
Her new memoir, Not For You: Denial and Comfort Foods, is due out in late 2016. You can find Nandita on her website, Curry Cravings and on Facebook and Instagram.