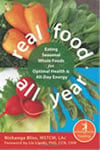 Nishanga Bliss, L.Ac., is an assistant professor at the Acupuncture and Integrative Medicine College in Berkeley, CA. She is the author of Real Food All Year: Eating Seasonal Whole Foods for Optimal Health and All-Day Energy and is currently pursuing her doctorate from Hawthorn University.
She blogs at Gastronicity and you can also find her on Facebook.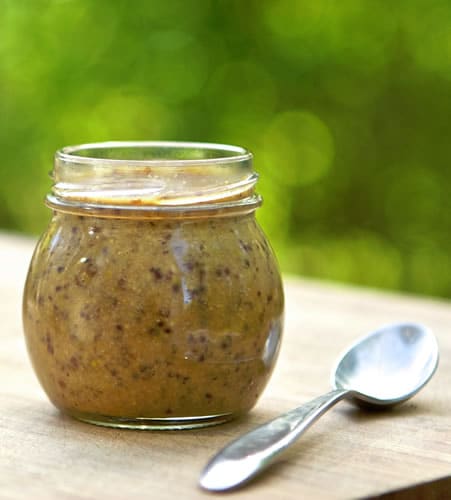 Once you've caught the fermenting bug, you'll find that fermenting becomes an essential and fun part of your unprocessed lifestyle.  I caught the bug about six years ago and now eat something fermented at almost every meal.  Eating a diverse array of fermented foods is not only a culinary adventure but a great way to augment your microbiota, that community of bacteria that live on and in your body (and outnumber your own cells by a factor of ten to one).  As I wrote in Real Food All Year, "having healthy microbiota helps protect you from infections, regulates digestion and metabolism, prevents disease, buffers stress, tames inflammation and prevents allergies and autoimmune problems (Huffnagle and Wernick 2007)."  Fermentation is one of the few methods of food preservation that actually increases the nutritional value of your food because bacterial action makes nutrients more available, predigests proteins, synthesizes fatty acids and vitamins such as B, K and A, lowers glycemic index of foods, and neutralizes certain antinutrients such as phytates and nitrates. 
Chinese medicine teaches that eating pungent or spicy foods aids digestion and can strengthen the lungs.  Incorporating spicy foods into your diet in the autumn can benefit your respiratory system, and prevent and treat colds and coughs.   An essential spicy condiment in my kitchen is mustard, which is made from ground mustard seeds.  Mustard is one of the crucifers, the cancer-fighting plant family that includes broccoli, kale and cabbage, and is high in the same glucosinolates which give those vegetables their cancer preventative power.  According to cancer researcher Bharat Aggarwal, PhD, in his book Healing Spices (2011), researchers have also found mustard seed to help normalize cholesterol, prevent diabetes, improve lung function and protect the brain in animal and human studies.
I first learned the joy of making your own mustard from Vanessa Barrington's book, DIY Delicious. Instead of soaking the mustard seeds in the traditional wine, beer or vinegar, choosing whey or pickle brine (such as from making dill pickles) introduces the health benefit and keeping qualities of lactic acid bacteria into your condiment. My favorite way to use it is as the basis for homemade vinaigrette dressing, the vital topper for my daily, unprocessed, salad at lunch. Mustard you make yourself will be a bit spicier than commercial varieties, which usually contain fillers such as flour, but it will mellow as it ages in your fridge.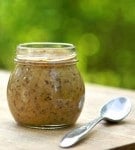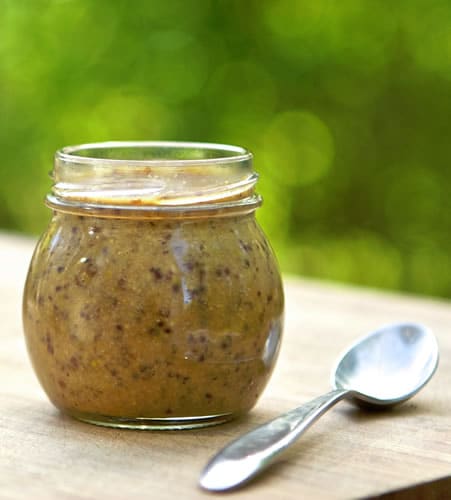 Ingredients
¾

cup

whey or pickle brine

½

cup

mustard seeds

brown or yellow—the brown are hotter and will make a spicier mustard

1

tablespoon

finely chopped shallots or ½ tablespoon minced garlic

1

tablespoon

maple syrup

salt

if using whey
Instructions
Combine the whey, mustard seeds, and shallots or garlic in a bowl and allow to soak at room temperature overnight.

In a blender or food processor, mix the soaked seeds with the maple syrup, and blend until you get a texture you like, which can take several minutes. Taste for salt and correct the seasoning. Store in a sealed jar in the fridge, where it will keep for many months.
"Whole Grain Stout Mustard" © 2011 Susy Morris, used under the creative commons license.