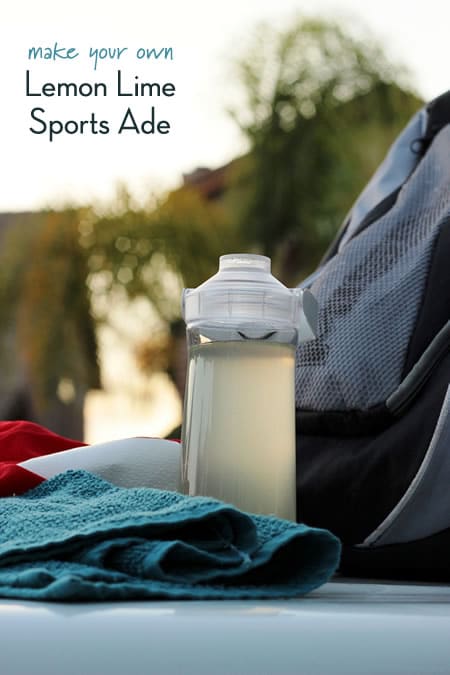 I grew up a junk food junkie. Well, as much as one could in the 80s with parents who wanted to put the kibosh on all things fun. It seems like "cool" was synonymous with packaged, commercial products. Our family was decidedly, not cool. There were no Lunchables in my school lunch, no sodas in the refrigerator, and no white bread on the counter.
Unless of course, we conned my mom into importing contraband against my dad's wishes. When she acquiesced, it was with the warning that we had to eat the entire loaf before Dad got home. Yes, ma'am! We did so happily, squashing that soft "bunny" bread into all kinds of shapes while we watched Gilligan's Island reruns.
Obviously, I craved these processed foods. And so it was natural that once I hit high school and had a budget of my own to squander, I indulged in all kinds of things loaded with ingredients I couldn't pronounce. My daily "nutrition" break consisted of a candy bar and a Coke. After my shift at the grocery store was done, I grabbed frozen taquitos to reheat at home. And I still have a fond affection for Doritos.
I learned to cook at a very young age, so it's odd that I would be so consumed by packaged convenience foods. It wasn't until I reached adulthood that I realized I could make it taste better if I made it myself. Plus, I could save money. That started me on a journey of learning to make my favorite foods at home, healthier and cheaper.
But that didn't prevent me from buying the occasional junk food item, especially if I could get it free with a coupon. And I was a soda pop addict for quite some time before I gave it up a few years ago.
Years after I became a mom I started reading authors like Michael Pollan and Robyn O'Brien. I realized that I needed to be a little more careful about the food I fed my family. I started making small changes in our diet, like cooking more things from scratch, buying fewer convenience items, and reducing our sugar.
I started a subscription to an organic produce co-op and have experimented with all kinds of fruits and vegetables, some of which I'd never even heard of before. My six kids are fascinated by what is in the box each week. Opening it is a little like Christmas morning. I love to see them thrill at nature's candy.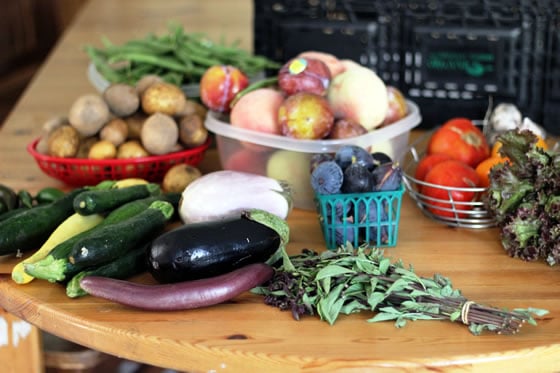 Last fall, I bought a juicer and started making homemade juices for my family.  The kids did a lot of taste-testing of juices, smoothies, sparklies, ice pops, and even sports drinks in my search for sugar-free drinks that we could all enjoy. We – it was most definitely a family affair — compiled our research into my forthcoming book, Best 100 Juices for Kids. It's a fun volume full of unprocessed, sugar-free drinks for kids of all ages. (I'm particularly crazy about the naturally sweetened knock off of Orange Julius. Of course I would be!)
This past winter, I did a Whole 30 and learned what life without almost all processed foods — as well as dairy, gluten, soy, sugar, and grain — could be like. I lived to tell the tale! By the end of my thirty days, I was bouncing out of bed at 4 am with energy I had never experienced in my life.
Even though I'm still guilty of buying a bag of nacho-cheese flavored chips every once in a great while, I like to find creative ways to feed my family healthier alternatives to the convenience items I craved in my own childhood.
For my kids that includes an alternative to the highly sweetened and artificially colored sports drinks. We're an inline hockey family, which means all kinds of hot and sweaty days spent at the rink.
This lemon-lime sports drink is super refreshing and tastes just like my flavor of choice back when I was a kid. Only it doesn't come in a big green can. You'll be amazed at how easy it is to mix up and how clean its ingredients list is.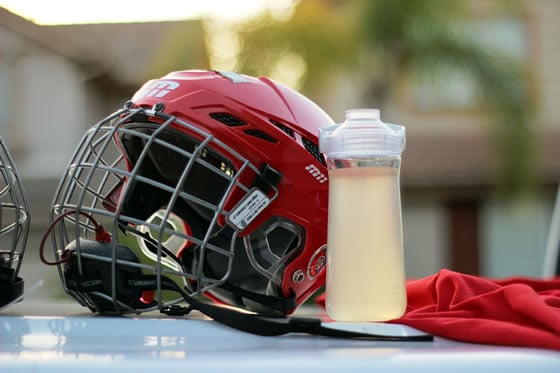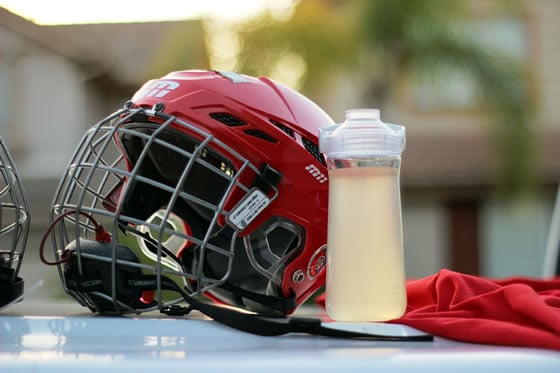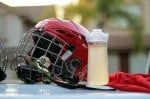 Lemon Lime Sports Ade
Makes 1 quart. You can make honey syrup by mixing equal parts of honey and hot water until the honey is dissolved.
Ingredients
3 1/2

cups

water

6

tablespoons

honey syrup

2

tablespoons

lemon juice

2

tablespoons

lime juice

1/4

teaspoon

fine sea salt
Instructions
In a pitcher, combine the water, honey syrup, juices, and salt. Whisk to combine.

Store in a covered jar or container in the refrigerator.

Serve chilled.
Recipe Notes
Recipe © 2014 from Best 100 Juices for Kids by Jessica Fisher and used by permission of The Harvard Common Press.
About the Author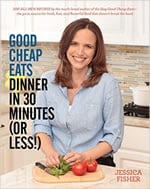 Jessica Fisher is the creator of two popular blogs, Life as Mom and Good Cheap Eats, which have established her as a go-to authority on cooking for a family cheaply, creatively, and nutritiously. She is the author of Good Cheap Eats: Everyday Dinners and Fantastic Feasts for $10 or Less; Not Your Mother's Make-Ahead and Freeze Cookbook; Best 100 Juices for Kids; and Good Cheap Eats Dinner in 30 Minutes (or Less!).
Jessica lives with her husband and six children in the San Diego area, and you can follow her on Facebook, Instagram, Twitter, and Pinterest.