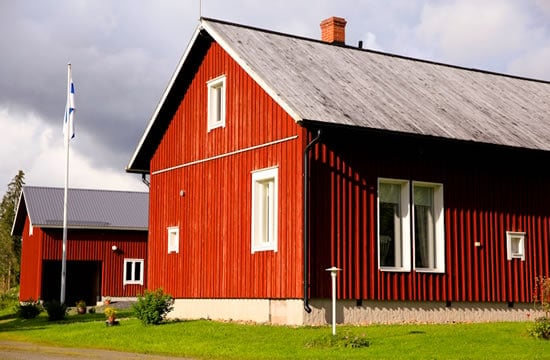 It's not often that a recipe starts, "First, wait for a cow to have her calf…"  Yet that is where the story of this recipe begins.  This summer I traveled to a remote part of western Finland to visit relatives from my father's side of the family.  In fact, I visited for the very first time, the dairy farm that has been owned and operated by my family for almost 200 years.  (It is also, I am proud to say, currently in the process of becoming certified organic.  By 2014 it will be official!)
One of my favorite Finnish specialties is "leipajuusto" or bread cheese.  Many Americans refer to it as "squeaky cheese" for the distinctive sound it makes against your teeth.   This firm, baked cheese is enjoyed throughout the day in Finland.  It can be dipped in morning coffee, cubed and tossed in a salad for dinner, or drizzled with cream and sprinkled with cinnamon and sugar for dessert.  What makes this cheese special, is that it is traditionally made with cow's beestings or colostrum, the rich milk from a cow who has recently calved.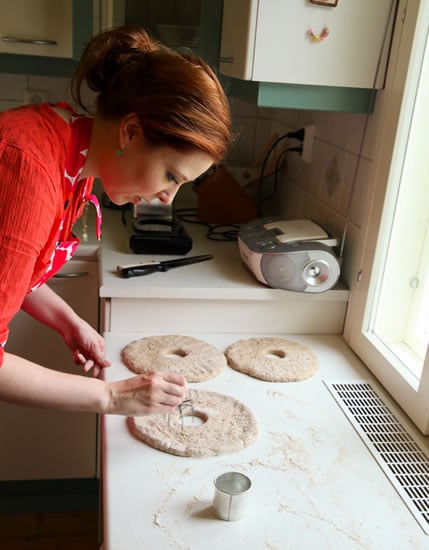 On this day, I was busy learning how to make traditional Finnish rye bread while my cousins were keeping close tabs on a cow who was just about ready to provide us with this important ingredient.  Meanwhile, a hot fire was built in the fireplace to make this delectable cheese.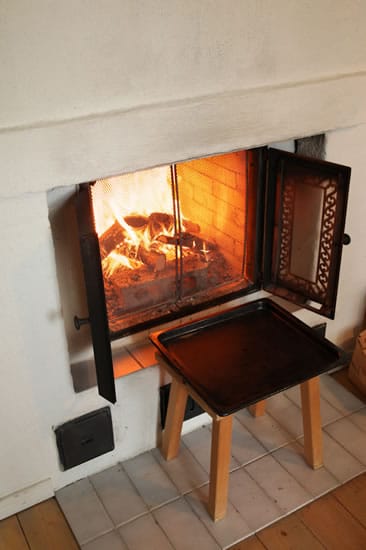 Now, I don't speak much Finnish and only one of my cousins spoke English to serve as my culinary translator in this process.  I just tried to watch and learn as much as I could along the way.   After the miracle of life gave us the all important milk, it was curdled and cooked down to a round-shaped disk in the bottom of the pan.  Then out came what looked like a medieval torture device!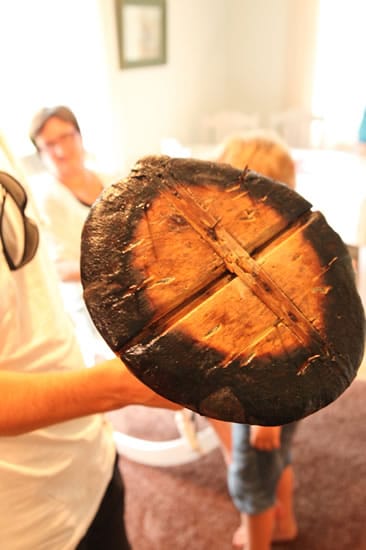 It is a circular piece of wood with a long handle and sharp spikes of nails sticking out from the disk.  At this point I had no idea what would happen next…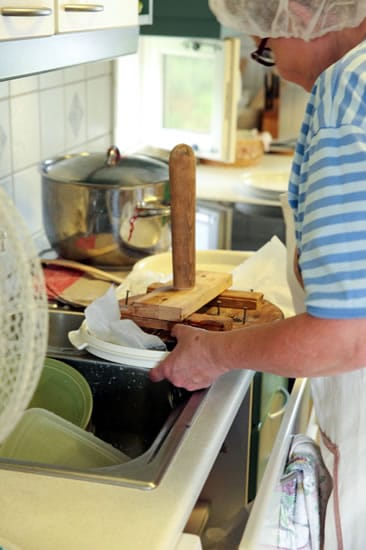 In typical Scandinavian fashion, this device was the perfect intersection of innovation and efficiency.  The wooden platform was placed face down into the cheese disk, and the nails held the cheese in place.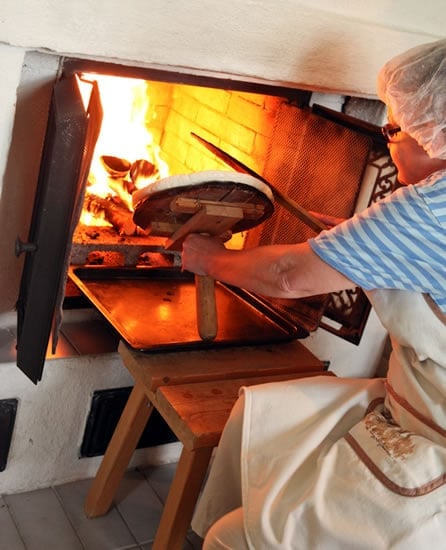 The cheese is then baked in the glow of the fire, until both sides are brown and bubbly.  It was a mild day in August, but we were sweating inside the house with this roaring fire!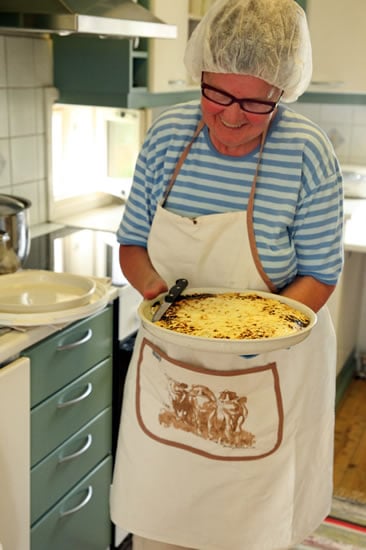 We all couldn't wait to dive in!  The table was set and warm coffee was brewing for our afternoon meal.
The most traditional way to serve leipajuusto in this region of Finland is with fresh cloudberries.  These bright orange Arctic berries are rich in vitamin C and have a distinctive tart taste. I was there in August, just at the very beginning of cloudberry season, so we were lucky to have found some at the farmer's market that morning.   In Finland the terms "local," "seasonal," and "organic" aren't just buzzwords, they are a way of life.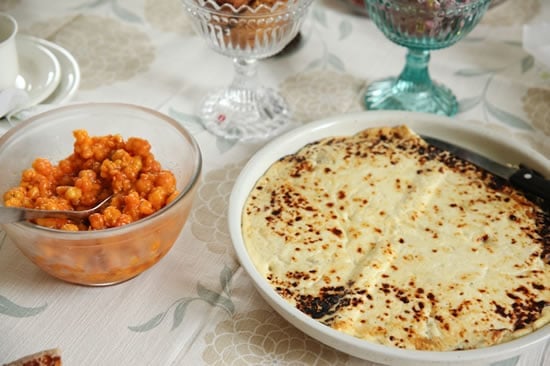 If you don't happen to be in possession of a cow ready to calf, or live near a cloudberry bog don't worry!  I have a few tips for enjoying this dish in the US.  Leipajuusto can be purchased at certain specialty cheese shops (especially in the Minnesota, Wisconsin, Upper Michigan regions) or ordered online. I have never found fresh cloudberries here in America, but lucky for us IKEA carries cloudberry jam!
It meant so much to me to be at the very farm where my great-grandmother Josefiina was born, learning to make the traditional dishes from my Finnish heritage.  Even though my Finnish is poor, it was amazing how much the common language of food and a warm smile can form a bond.  I can't wait to return to the farm soon and learn more classic recipes!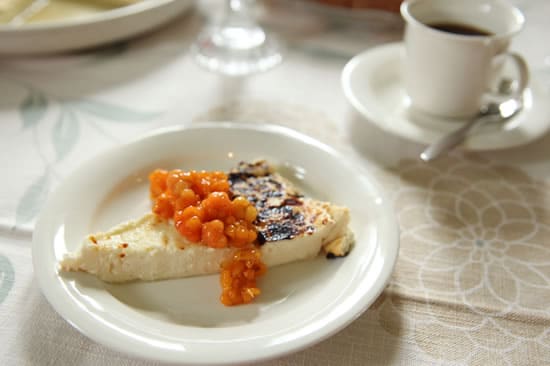 Finnish Leipajuusto with Cloudberries
Ingredients
8 ounces Leipajuusto
¼ cup cloudberry jam
Instructions
Slice cheese into 2 ounce servings. Top each with 1 tablespoon of cloudberry jam. Serves 4. Enjoy with a strong cup of coffee and great company.
Hyvaa Ruokahalua! (Bon Appetit!)