Persimmons are one of my very favorite fruits – and they're only available for a limited time during the fall. Instead of pumpkin-spice-this, and sweet-potato-that [yawn], let's celebrate this fabulous fruit!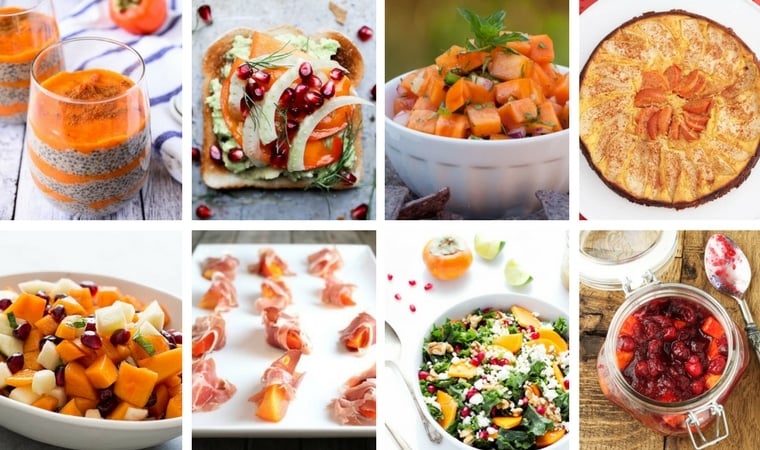 There are two popular types of persimmons here in the U.S. – Hachiya and Fuyu. It's of vital important to know the difference, lest you bite into one at the wrong time. Hachiya are the ones that come to a point on the bottom, while Fuyu are the rounder ones with a flatter bottom. Growing up we had a Hachiya in our backyard, and I learned the hard way that they're extremely bitter if you eat them before they ripen. It'll feel like they've sucked all the moisture out of your mouth, and then rubbed the inside of your cheeks with sandpaper.
We'd keep a row of Hachiyas on the kitchen windowsill, and monitor them daily as they ripened. If you wait until that Hachiya is perfectly soft — nice and squishy — it'll be the most divine, slimy, sweet, bright-orange-glop you've ever tasted. (Okay, once you get to the "glop" stage, they might be a little over-ripe. But all the better, I say!)
The only problem is, all those Hachiyas have a tendency to ripen around the same time, and it can be overwhelming to try to keep up with a persimmon onslaught.
So when Matty and I decided to plant a persimmon tree a few years ago, we opted for Fuyu instead. That's because you can eat them when they're still hard, just like an apple. (Though if you let them ripen long enough, they'll get squishy like the Hachiyas, too.)  This gives us a much larger window to enjoy all those beautiful persimmons.
As I was staring at the pile of persimmons on our kitchen counter this morning, I thought it would be nice to seek out some creative persimmon recipes from my friends' sites, and share them with you. So here ya go: 21 mouth-watering persimmon recipes. Enjoy!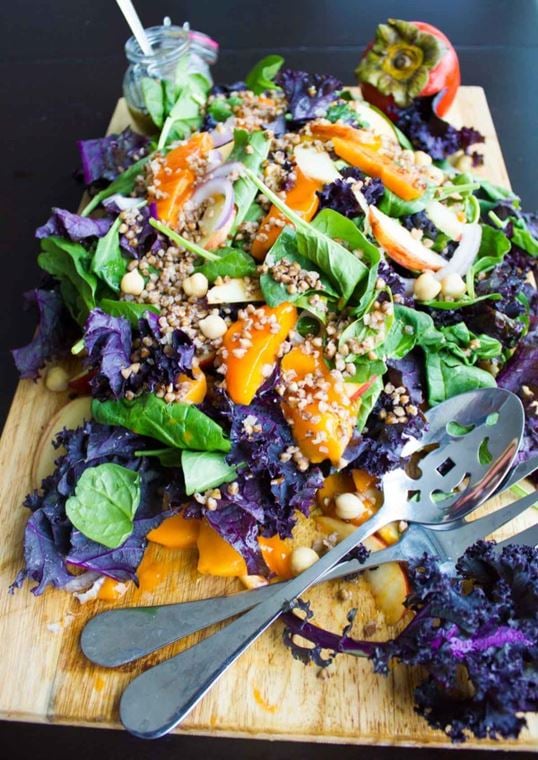 Two Purple Figs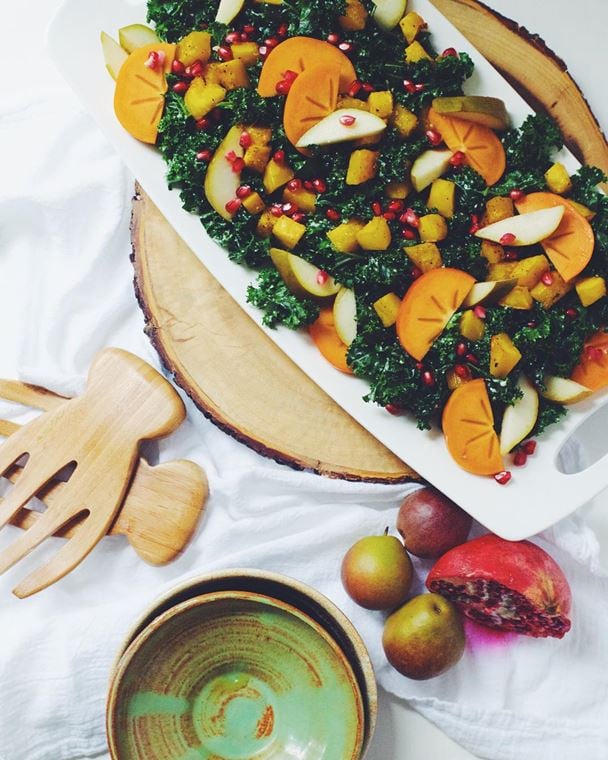 Brewing Happiness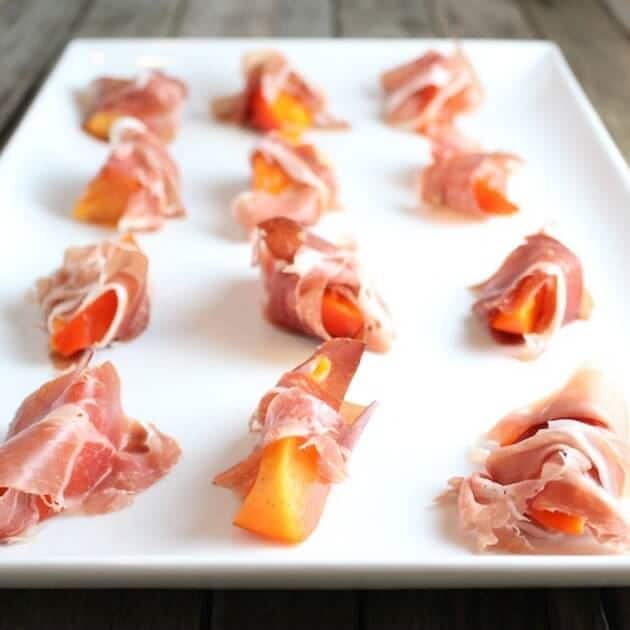 Taste and See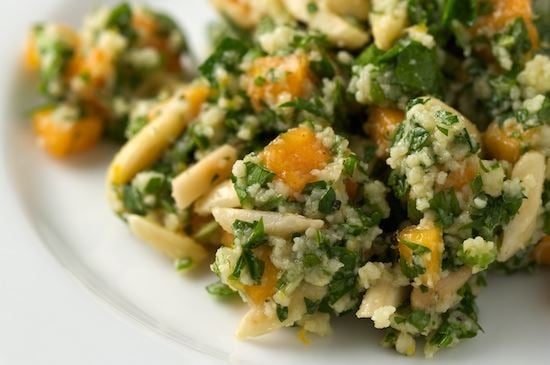 Pinch My Salt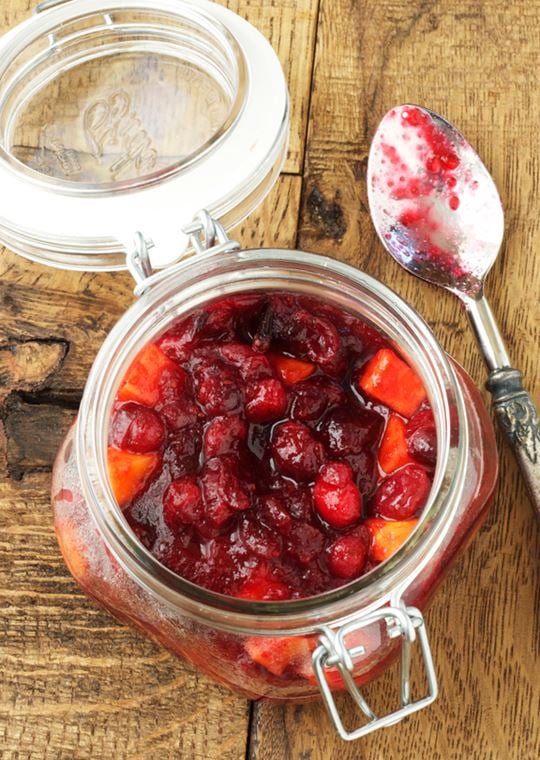 Deliciously Organic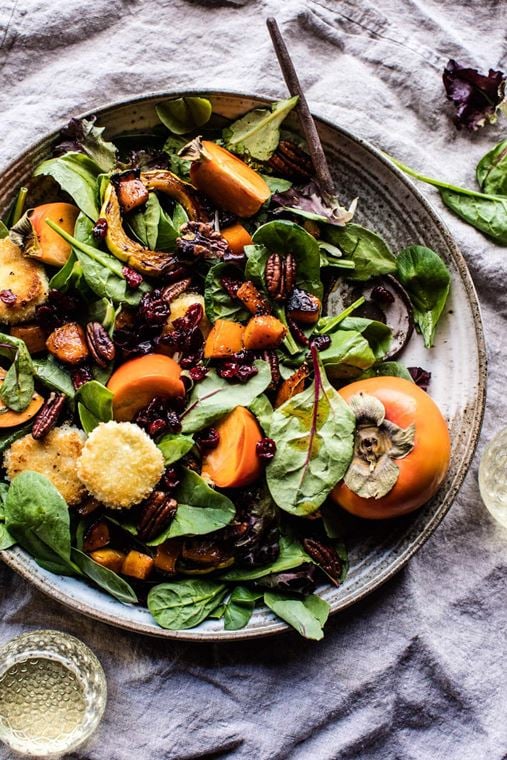 Half Baked Harvest
Hunter Angler Gardener Cook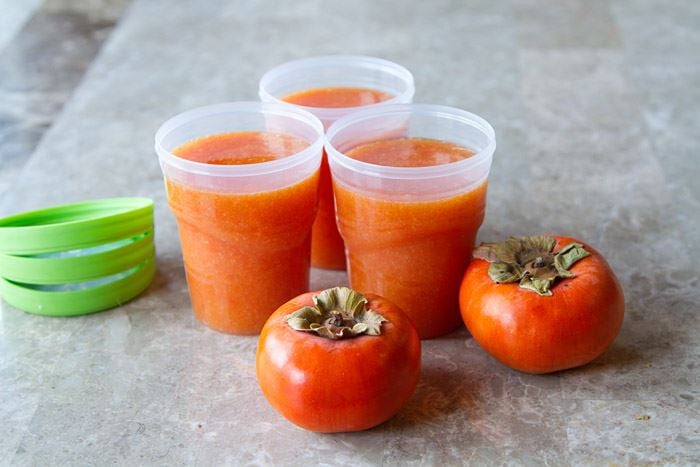 La Fuji Mama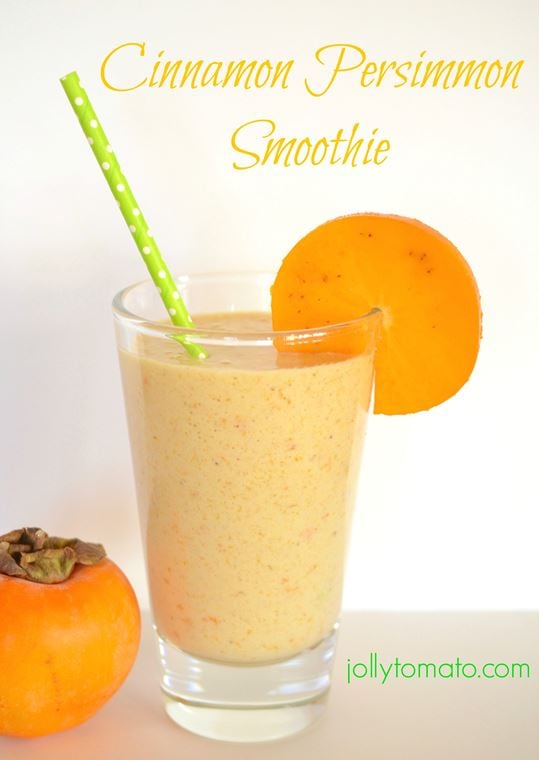 Jolly Tomato
Shockingly Delicious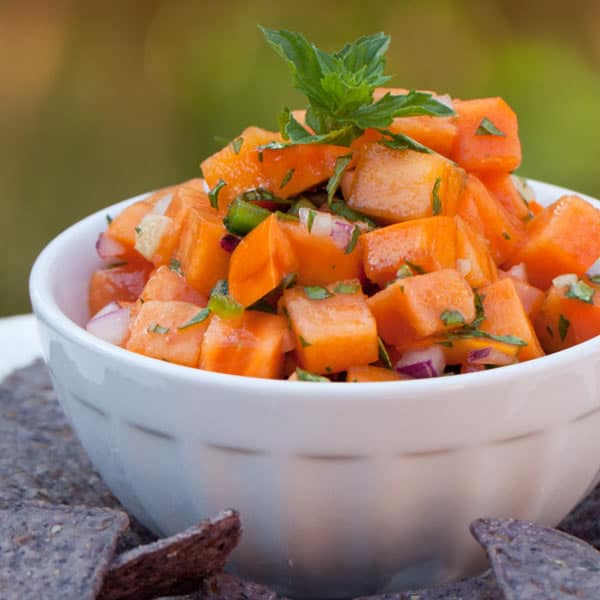 She Paused for Thought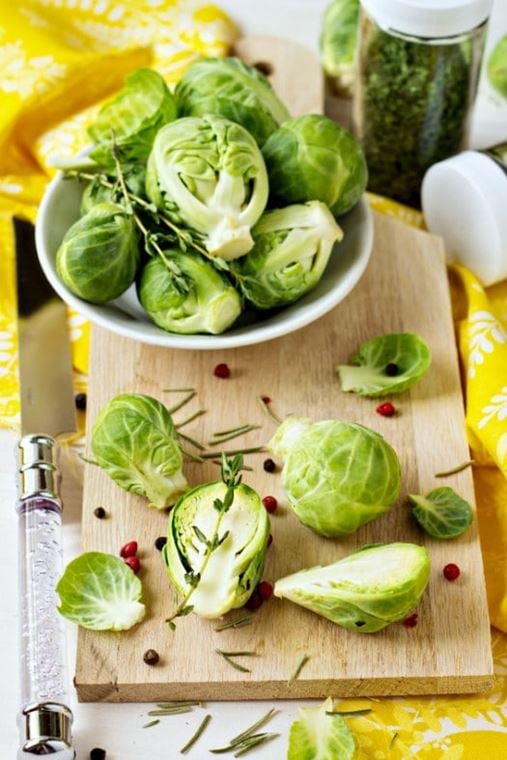 Shredded Brussels Sprouts with Persimmons, Apricots, and Walnuts
Fearless Fresh
Cooking LSL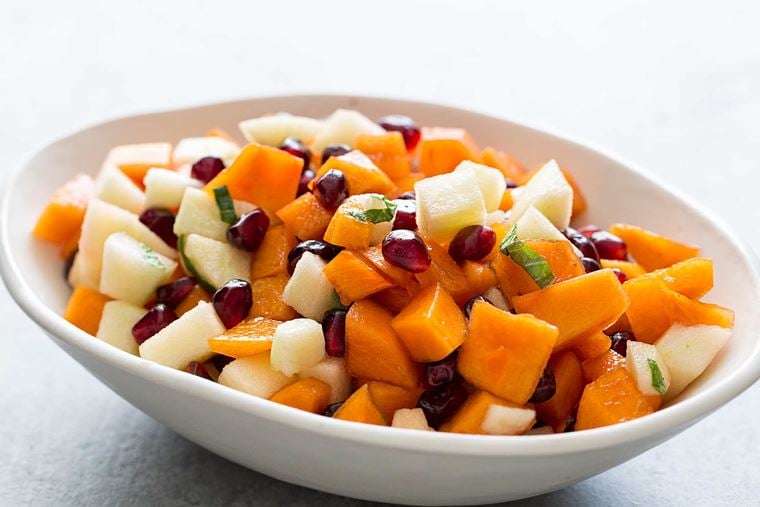 Simply Recipes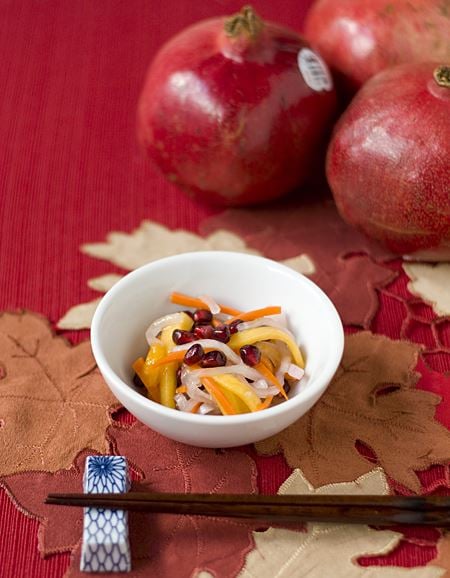 La Fuji Mama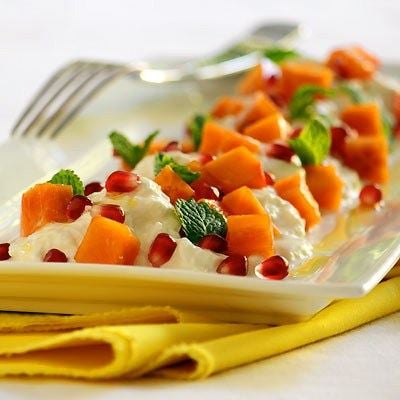 Sippity Sup
Fearless Fresh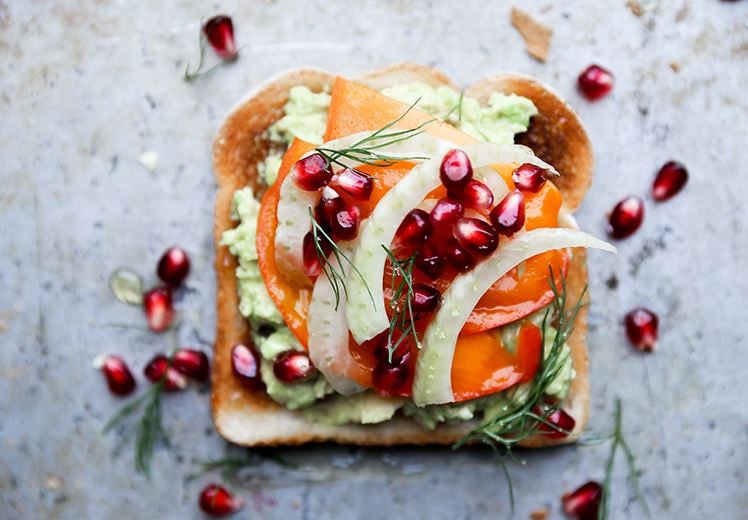 Floating Kitchen
Blissful Basil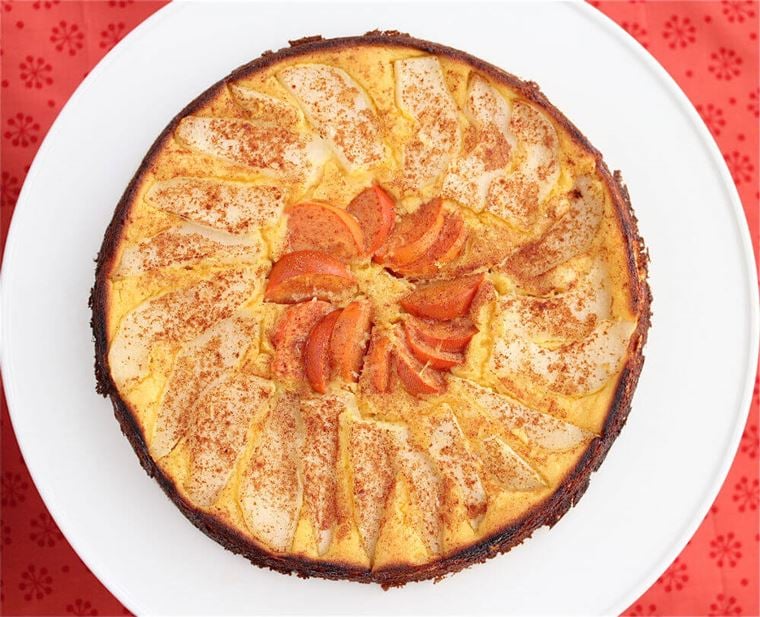 Jeanette's Healthy Living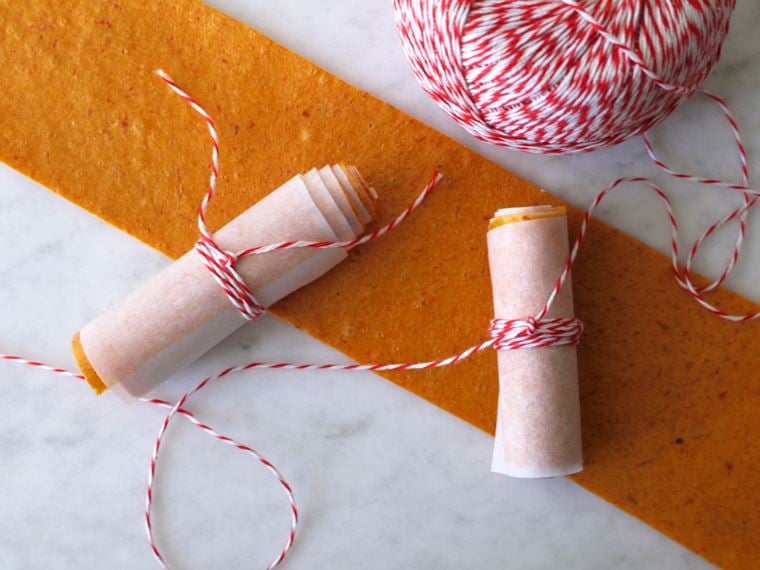 Weelicious