Let's Rock and Roast Our Vegetables (Roasted Cauliflower and Root Vegetable Soup)
Oct 27, 2013, Updated Aug 29, 2017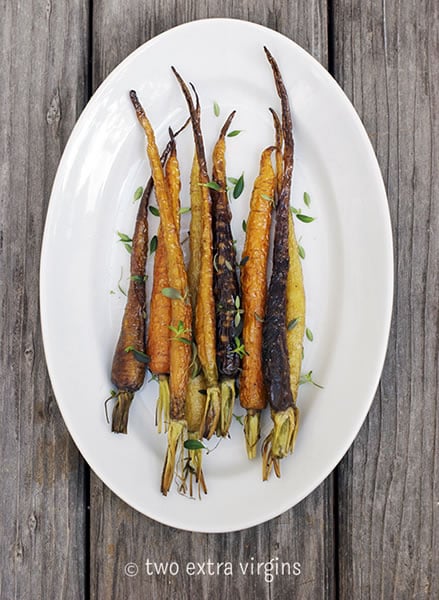 I enjoy shopping the many farmers markets in San Diego weekly to take a look at all the various vegetables that happen to be in season that week. The festive colors alone draw me into the stands, but so do the many smiles of our local farmers.  But with all the options we have with all these incredible  vegetables how often do you stand in front of the vegetable sections of your market and have no idea what to do with them? I too get overwhelmed and tend to stick with the basic ones for just the ease of shopping.  So, I thought I would select three basic cooking skills you can use in your kitchen everyday so the task isn't so daunting.
I have chosen three basic techniques based on a healthier approach to cooking with vegetables.  To get the most nutritional benefits from your vegetables always handle your vegetables with care in their preparation methods using the delicate method of steaming for tender greens and roasting /stir-frying  for root vegetables and potatoes.
Skill One: Roasting
I choose this technique first because this is my favorite way to prepare my vegetables. When roasting vegetables something magical happens to the end product. The sugars caramelize and it brings an intense flavor to the vegetables. When chopping make sure all vegetables are cut uniformly. Select vegetables with similar thickness and similar cooking times.
Prepare the vegetables – wash and peel or leave unpeeled
Place on a tray and add olive oil and aromatics. Place in a 4000 hot oven.
Roast for 20-25 minutes.
Use as a side dish or add to soups, rice, risottos, or pasta.
Vegetables you can roast: beets, mushrooms, butternut squash, fennel, cauliflower, carrots, onions, garlic, all potatoes, parsnips, squash, zucchini, bell peppers, green beans, asparagus,  just a few to consider.
Dishes: Tomatoes, Zucchini, Onions/ Mushrooms with Thyme/ Potatoes with Garlic/ Roasted Peppers
Skill Two: Steaming
This method is used for delicate vegetables such as spinach, snow peas, greens and asparagus. Choosing a container such as a steamer basket or perforated metal basket in a larger pot of simmering water results in a soft texture. Pan steaming is an option that requires a shallow pan with very little liquid in the pan.
Bring the liquid to a full boil. Add the seasonings and aromatics.(see below)
Add the vegetables to the basket or a deep skillet in a single layer.
Steam the vegetables to desired doneness.
Vegetables to steam: asparagus, spinach, greens, bok choy, artichokes, new potatoes, cauliflower, broccoli, snap peas, green beans, carrots, turnips
Skill Three: Sautéing and Stir-Frying Vegetables
With this method you can either use a wok or a sturdy deep skillet.  A very high heat is required to complete this dish while keeping the vegetables crisp but tender. An oil is commonly used to cook the first ingredients – the vegetables, adding aromatics (see below) lastly to the pan.
Place the pan on medium heat.
Pour in the cooking fat and heat until it shimmers.
Add the vegetables, keeping them in motion.
And the aromatics, seasonings, or glaze and heat thoroughly.
Serve the vegetables with rice, noodles or a protein.
Sauté: Chard with Garlic, Broccoli and Garlic,  Snap peas and Baby turnips, Zucchini and Corn, Kale and Beans, Tiny New Potatoes
Stir-Fry: Snow Peas with Mushrooms, Napa Cabbage and Carrots, Bok Choy with Mushrooms, Green Beans with Ginger
Quick Idea: Mashing Vegetables
When you are considering a mashed potato, which makes a quick pairing to most dishes, consider the following alternatives to add, or use alone to increase your health benefits and be equally delicious. Liquids need to be added so try vegetable broths and juices to enhance the flavor and the texture.
Try a new mash with celery root, cauliflower, carrots, turnips, sweet potatoes and peas.
Definition of Aromatics: herbs, spices, vegetables, citrus, wines, vinegars to enhance your ingredients.
More cooking techniques you may be interested in is braising, grilling, blanching, and poaching, stewing and frying.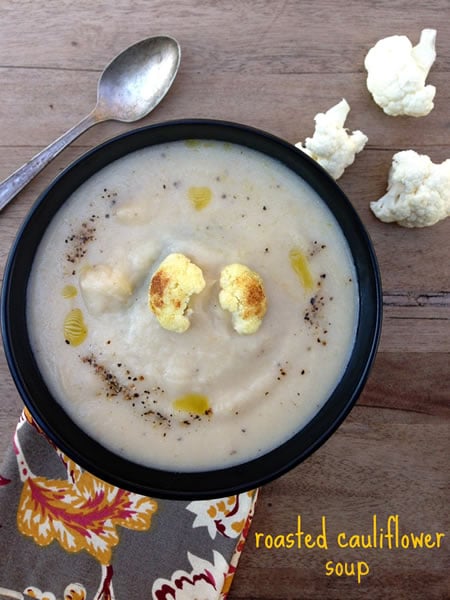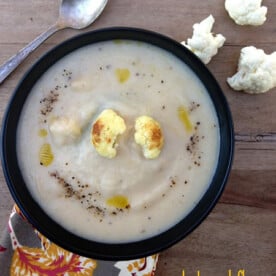 Roasted Cauliflower and Root Vegetable Soup
A unique way to find delicious uses for cauliflower, roots, and vegetables in one dish. This soup will have you going back for seconds!
Ingredients
1

head cauliflower

,

2 pounds

2

tablespoons

extra-virgin olive oil

1

onion

,

cut in quarters

1

parsnip

,

chopped in 1-inch pieces

1

turnip

,

sliced in 1-inch pieces

salt and pepper

4

cups

vegetable broth

1

cup

water

pepper for garnish

olive oil for garnish
Instructions
Preheat oven to 400 degrees.

Pull off the outer leaves of cauliflower and cut out core.

Pull off florets and cut into 2-inches thick rounds.

Cut remaining vegetables and place on a baking sheet.

Sprinkle with olive oil, salt and pepper. Roast for 15-20 minutes.

Test for fork tender. Remove and cool slightly. Reserve 1 floret per bowl for topping.

In a large soup pot add the broth and water, bay leaf, and roasted vegetables, bring to a boil.

Reduce and simmer for 15-20 minutes until flavors are blended. Strain broth into a bowl.

To a blender add vegetables (about 2 cups) with 1 cup of broth and process until smooth.

Repeat until all the vegetables have been blended. Reserve the extra broth.

Rinse out pot and return pureed soup to pot and add enough broth to thin out soup.

Return to a simmer. Taste for salt and pepper and add remaining water if needed.

Serve in bowls with one or two reserved roasted florets for topping.

Sprinkle with pepper. Drizzle with olive oil.
Nutrition
Calories:
128
kcal
,
Carbohydrates:
15
g
,
Protein:
1
g
,
Fat:
7
g
,
Saturated Fat:
1
g
,
Sodium:
976
mg
,
Potassium:
323
mg
,
Fiber:
3
g
,
Sugar:
6
g
,
Vitamin A:
500
IU
,
Vitamin C:
27.9
mg
,
Calcium:
35
mg
,
Iron:
0.5
mg
Like this recipe? Rate and comment below!