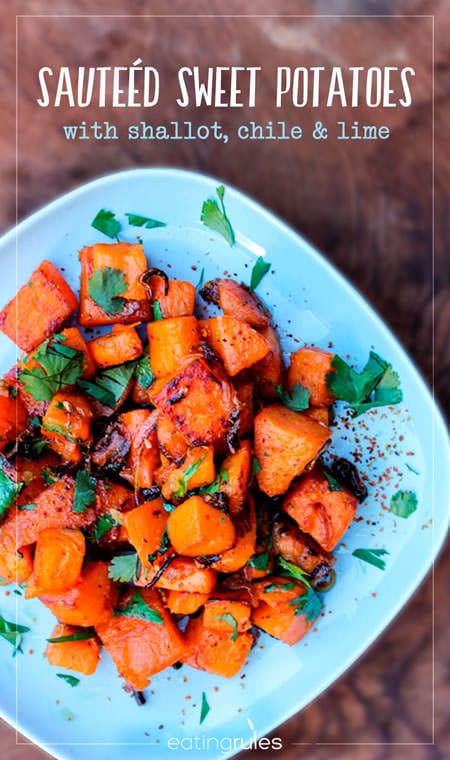 Let me just kick this post off by doing a little happy dance that you're here. Seriously, do you get how very cool is it that you're jumping into the challenge of a month without processed food?
If, come Halloween, you look back at the month and see not a trace of soy lecithin or sugar, that's fantastic. But you know what? If you look back at the month and see some boxes with unintelligible ingredients lists on them, that's OK too.
Because just being here and signing up for this challenge means that you're moving forward on your NOURISH Evolution. That's the term I use for the journey we're on when making a lasting shift from processed foods to real foods.
The concept of an evolution was forged from my own experience, which began about 10 years ago and literally saved my life, along with the journeys of hundreds of others—friends, clients, readers … all Evolutionaries.
Over time I began to notice that, while everyone's individual story is different, we all tend to move through the same five stages on the way from processed food to real food. And the more I shared about this idea, the more I could see how empowering it is to know what stage you're in and what terrain lies ahead.
Watch this little video below (please forgive my paltry stick figure drawing skills) and see if you can tell where you are on your journey:
Blissfully Blind Prairie: the first step–or really, a "pre-step." It's where everyone begins, eating whatever is in the path of least resistance and having no desire to change.
The Pinnacles of Should-Angst: the stage when you glimpse the consequences of staying in Blissfully Blind Prairie. There is a compulsion to change, but not much will, and not much know-how.
The Hump: the "something" that moves you out of the Pinnacles of Should-Angst and towards real change. Often, though not always, it's a " life event."
Peaks and Valleys of Practice: the process of developing new habits through trial and error when making the shift from processed to real food.
The Land of NOURISH: when your default is cooking — and thoroughly enjoying — real food … within the complications and constraints of real life.
Do you see how, if you're in the Peaks and Valleys of Practice, getting through this month totally unprocessed would be a fantastic accomplishment that might just usher you into the Land of NOURISH?
And how if you're in the Pinnacles of Should-Angst, then tackling even a few unprocessed meals will be a victory, and the wisdom you'll gain throughout the month will act as a foothold to get you up and over The Hump?
Seeing the shift to real food as a journey rather than an overnight change pads everything in patience for the long haul.
There's no beating yourself up for not being three stages ahead, there's only compassionate acceptance for where you are now and a pat on the back for the progress you're making.
Judgment of others—whether for fermenting sauerkraut or shopping at Costco—goes out the window too because you recognize that those peeps are simply at a different stage of their evolution.
My hope for you this month is, of course, that you'll succeed in going unprocessed. But even more, I hope you'll recognize that the fact you're here on October Unprocessed reading this post means you're already moving forward. Wherever you are on your journey, you, my friend, are a NOURISH Evolutionary.

Sautéed Sweet Potatoes with Shallot, Chile and Lime
These sweet potatoes are the epitome of October Unprocessed cooking—quick, simple (just one pan to clean up) and packed with flavor.
Ingredients
1

pound

sweet potato

peeled and cut into 1-inch cubes

1/2

cup

water

2

tablespoons

extra-virgin olive oil

1/2

cup

thinly sliced shallot

Sea salt

to taste

1/4

cup

roughly chopped cilantro

1

lime

juiced

1/4

teaspoon

chile powder

or to taste
Instructions
Place the sweet potato in a wide sauté pan with 1/2 cup water. Cover and bring to a boil over medium-high heat. Cook for 3 minutes, uncover, and let liquid burn completely off.

Scoot sweet potato to one side of the pan and add the oil. Let the oil heat up and then spread the sweet potato back out and toss to coat with oil. Add shallot and sea salt, and toss to mix, then let sit so things can caramelize. Cook for 5-7 minutes, tossing just a few times, until sweet potato is tender and both sweet potato and shallots are golden brown in places. Toss sweet potatoes with cilantro and slide onto a plate.

Squeeze lime juice into pan and scrape up any brown bits stuck to the bottom of the pan. Let cook for a minute or so until juice thickens slightly, then pour over sweet potatoes and give them a gentle toss. Sprinkle chile powder on top and season to taste with additional salt.
About the Author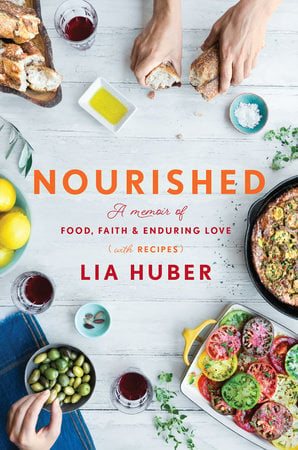 Lia Huber believes you don't have to be a chef or "foodie" to cook fabulous-tasting food, and you don't need to be a nutritionist to make healthy choices. A widely-published food writer and media personality, Lia followed her calling in 2009 and founded NOURISH Evolution to inspire and equip people to make a lasting shift from processed food to real food in real life with tools like Cook the Seasons, a revolutionary meal-planning program that puts seasonal vegetables at the center of the plate.
Her first book, Nourished: A Memoir of Food, Faith & Enduring Love with Recipes, traces her own journey to healthy eating.  You can find Lia on Facebook, Instagram, and Pinterest.