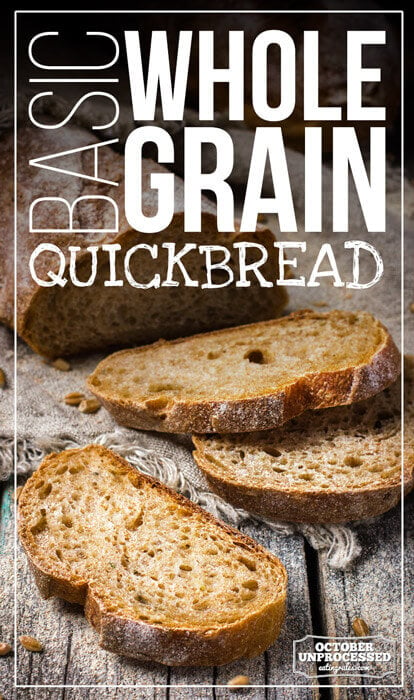 Bread is perhaps the most processed item we can consume, but also one of the easiest things to do unprocessed. It seems complicated, but broken down into different concepts, it's easier to consider. What we find in the store is full of additives and preservatives, whether mass produced or baked in-house in the grocery store bakery. Even a simple biscuit has some type of stabilizer added. Head to the bakery aisle and there are all kinds of boxes and bags of mixes for cakes, tortillas, quick breads and yeast breads. But the ingredient list for all include some unpronounceable items that we should be trying to remove from our diets.
Many people believe unprocessed means eliminating most breads from their diet, but they couldn't be more wrong. Unprocessed baking is simple. Take it one step at a time and don't try to learn every kind of cooking all at once. Try one type of quick bread, then bake it again and again until you are comfortable with that recipe. Then tackle another type of bead. You are feeding your mind as you accomplish each task, enriching your body and soul at your accomplishment and healthful eating. If you have children, it's also a way to teach them while including them in their meal planning. They will remember their time in the kitchen much more than the time playing video games. Biscuits, cornbread, coffee cake, and other quick breads are easy to make, bake in less than 30 minutes, and are enjoyed by virtually everyone. They are also easy to adapt and change the recipes.
Biscuits can seem daunting and laborious, but simplify them. Don't roll them out and cut out circles. Mix the dough, leaving it slightly wet. Grease your pan then lightly sprinkle a bit of flour over the top of the dough, scoop it up in your hands and allow the flour to coat the dough and make the surface less sticky. Then transfer it to the pan and gently spread it out to the edges, or shape into a big flat pancake about two inches thick. Using a knife, cut the dough into two or three inch squares, then bake according to directions. Just one bowl, a bit of messy hands, and one pan.
Pancakes are another item that can be made easily, and easily converted to an evening bread by removing the sugar and adding spices that accentuate the meal. Make them a bit heartier by adding a half cup of oatmeal to the batter, adding chopped nuts or nut meal, or chopped fresh fruit. Substitute corn meal for part of the flour to have cornbread pancakes, leftover mashed potatoes for potato pancakes.
Tortillas seemed hard for me to get right, then I learned the secret. Make up the dough, cover with a towel and let the dough sit for thirty to forty-five minutes to allow the glutens to form, then keep the dough covered as you work with it in smaller batches. It's a very simple mix of flour, salt, baking powder, and lard or butter. A simple flatbread that is also a quick bread.
Yeast breads can be scary to try, but the easiest way to include it in your diet is to consider an overnight bread. Make up the dough, cover it, let it sit in a draft free area (ovens work great for this) for about twelve hours. A bit of shaping and another short rise, then bake. This could also be made up in a few minutes in the morning, cover with a towel and leave in the oven before going to work. Come home that night and quickly shape the loaves, let rise as you change or work on supper, then bake. Bread is ready for the next morning.
For those wanting the ultimate challenge, sourdough can take a bit of work, but it is also very rewarding. As the sourdough works, it is pre-digesting the flours. This form of probiotic is a more digestible bread than yeast bread, and many times recommended for those dealing with digestive disorders. Making the breads can be challenging, keeping the starter alive can seem daunting, but it is sometimes a matter of over thinking the process. With all the websites and cookbooks available on this subject, I encourage others to try their hand at sourdough baking. If getting the starter going is an overwhelming thought, check with friends and bakeries for getting a bit of starter to make your own bread. Be sure to save back a bit of the starter for your next bake, feeding it before storing it.
The following recipe is one my mother found in a paperback cookbook from the 1940s. She referred to the various recipes so much that the book was falling apart when I took possession of it. Sitting in a zippered plastic bag now, its old recipes are timeless uncomplicated classics.
This basic quick bread recipe was actually the cornbread recipe, which I know by heart. What my mom liked about it was its simplicity, a recipe easily remembered on a hurried day when trying to cook for four kids and a husband. It's simply one of everything, except the oil. One cup of this, one tablespoon of that, etc. One day, I needed to make something quick for a dessert and thought, why not substitute an extra cup of flour for the cornmeal, and maybe a bit more sugar? That worked, which led to the many variations I have listed below.
With a little imagination, your favorite flavors could come to life in your kitchen. Some batches may not turn out as well as you would like, some may burn because you forget to set the timer, some may not work for your meals or plans. But each time you make a batch, you learn what you can accomplish. It's never a failure if you learn something new, never a failure if you try and fail–each failure is a lesson learned. But make it once and it satisfied your taste buds? Major accomplishment! So try one, then try it again, then change it up and try something new. You will be happy you did.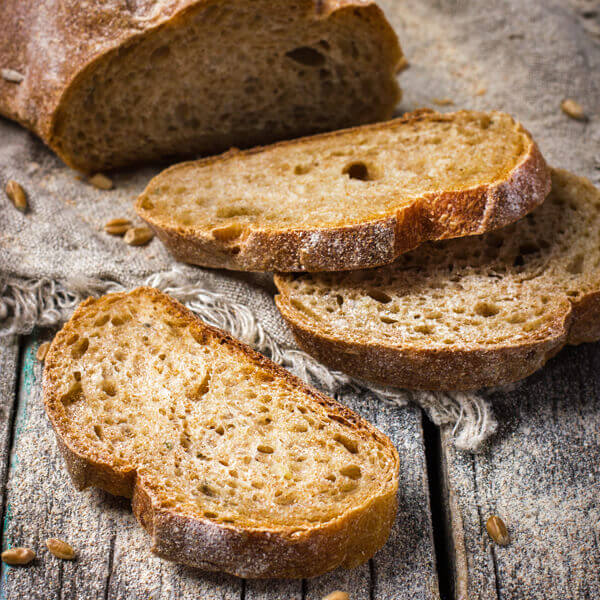 Basic Whole Grain Bread
Start with this Basic Whole Grain Bread recipe, then change it up with the variations included. There are so many options!
Ingredients
1

cup

white whole wheat flour

1

cup

alternative flour/meal

corn meal, nut meal, rye flour, spelt flour, buckwheat flour

1

tablespoon

baking powder

1

teaspoon

baking soda

1

teaspoon

salt

1

cup

milk

1

egg

1/4

cup

coconut oil or softened butter

or melted lard, if fresh and home-rendered
Instructions
Preheat oven to 400 degrees Fahrenheit.

Lightly grease 1 – 9" round or square pan (8" is too small.) Optional – deep dish pizza pan.


Mix the dry ingredients in the bowl.


In glass measuring cup (one or two cup size) gently beat the egg with the melted/softened oil and drop it into the bowl with the dry ingredients. Measure the milk in the glass measuring cup (if egg or oil has stuck inside the cup, gently scrape the cup with the fork to loosen the egg/oil mixture) then pour into the bowl with the rest of the ingredients.


Gently mix with a fork or spoon just until mixed. A few lumps are fine, but over mixing and beating can make it tough.


Bake in preheated oven for 20 minutes, or until lightly browned on top and toothpick inserted in middle comes out clean.

About the Author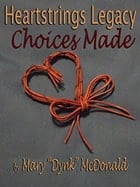 The author of "Concealed" and "The Heartstrings Legacy" series of books, Mary "Dynk" McDonald has been writing since childhood. A native Texan, born and raised in the Lone Star state, she resides near the coastal bend of South Texas. Pronounced 'Deenk', as in dinky and small, she is the youngest and smallest of four children whose father gave her the nickname and mother gave her the phonetic spelling. The same mother who taught her how to cook from cookbooks as well as from memory, choosing the simpler, less complicated methods of cooking. Mary's path to unprocessed and healthier eating took on a greater intensity after allergy testing indicated a link between foods and sinus problems.  You can find Mary on Facebook.