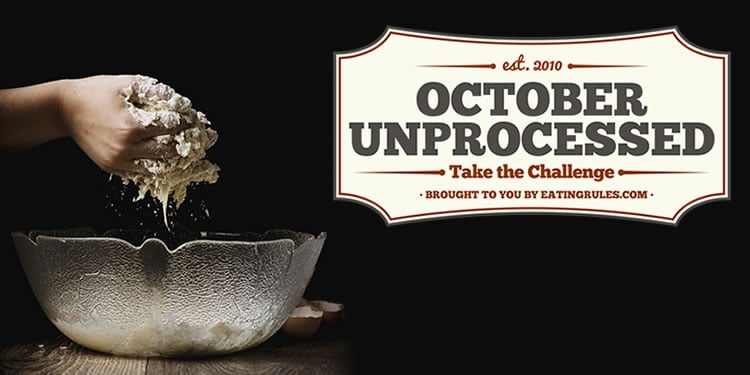 October Unprocessed is back — for our eighth year!
Every year I lead October Unprocessed, encouraging people to eat no processed food for the entire month.*
I did the first challenge with my friends Dana and Lindsey, back in 2009 before I started blogging. Since then, I've led the challenge here, while sharing guest posts from other bloggers, authors, and experts on a range of "unprocessed" topics throughout the month. It's been a life-changing experience for me and for more than 30,000 people (seriously!) who have decided to take the leap and give it a try. I'm super-excited to do it again this year, and hope you'll join us!
I've set up a separate page for the challenge, which includes my definition of "unprocessed," and the pledge itself. Go here to find out what it's all about, and take the pledge!

* I encourage everyone to participate at a level that's comfortable for them, so if a month is too much of a commitment for you, that's a-okay. Read more on the main page.