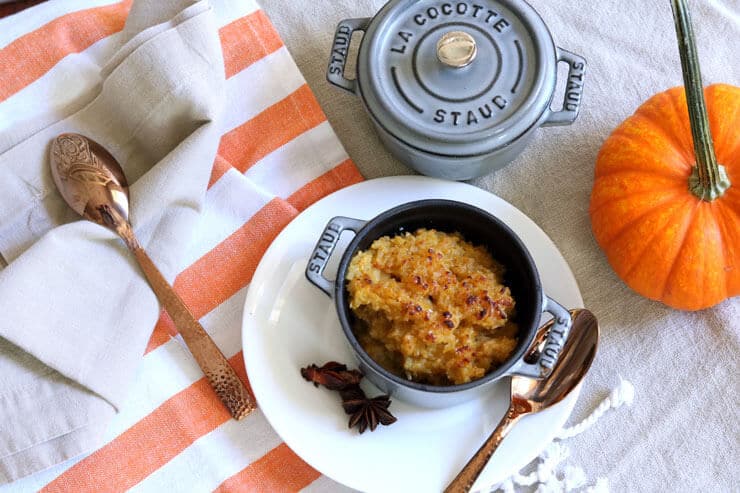 This is my second year contributing for October Unprocessed. Last year I created a super-tasty Wheat Berry Salad , and proof that we all continue to learn something new every day. Let me explain.

When Andrew asked that I create a dessert recipe I knew it was slightly outside my wheel house, as I am most comfortable in my kitchen as a savory cook. But, I said: "Of course. I would love to" and set off to the market to collect my ingredients for a Baked Sweet Dumpling Pumpkin Custard – a lovely seasonal recipe I was sure would be hit both in my home and for October Unprocessed.

After a day of cooking, recipe testing, photographing, editing, and writing copy I proudly sent it off to Andrew and his team, and checked it off my list of things to do. That is until approximately five minutes later when I received an email from Andrew saying, and I quote: "This looks delicious! Only one catch – the sugars can be a little tricky. White sugar doesn't pass muster, since it's usually bleached."

OK but wait, I can use brown sugar, right? Surely that passes the test, Andrew.

Again, I quote his response: "And brown sugar is usually white sugar with molasses added back in."

Feeling like my entire life had been a lie, I had to do a little more research on this. Luckily October Unprocessed already had a FAQ page on Sugars, so I didn't need to go far to get my answers.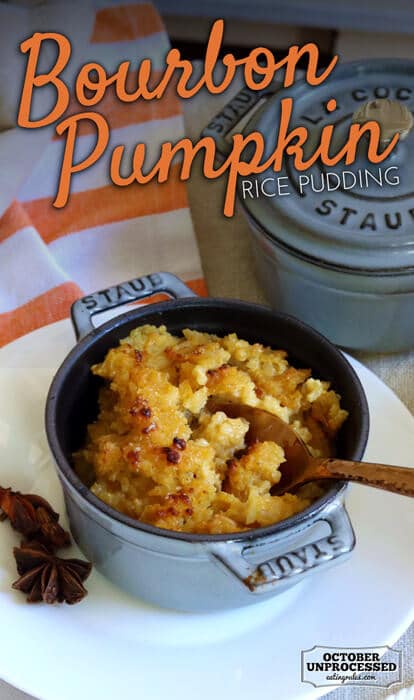 I went back to the drawing board, or cutting board as the case may be, and started researching desserts without sugar, or no sugar desserts. My options left me with chemical alternatives which I, as a rule, avoid and am pretty sure do not pass the kitchen test. So, after a few back and forth emails regarding recipes and ingredients we finally agreed that using demerara sugar would be my best choice for a dessert recipe that still called for sugar. The flavor is similar to "traditional" brown sugar but with an additional nuttiness to it and although this recipe is not baked, it did not alter the science behind the cooking process at all. I do however plan on testing this and other recipes with muscovado and rapadura sugars, which are considered "the least processed" in the sugar world, in the next few weeks to taste the difference.
Hopefully this recipe will give you a tasty seasonal alternative for your autumn gatherings and please let me know where you are making sugar switches this season. Happy Entertaining!

Bourbon Pumpkin Rice Pudding
Pumpkin and whole grain brown rice come together in this perfect fall dessert.
Ingredients
2

cups

whole grain brown rice

uncooked

3

cups

milk

1

cup

half and half

1/2

cup

orange juice

1/2

vanilla bean

split open

1/2

teaspoon

kosher salt

1

cup

demerara sugar

plus more for topping

2

tablespoons

bourbon

optional

1

cup

pumpkin puree

1/2

teaspoon

allspice

1/2

cup

chopped walnuts

for optional topping
Instructions
Combine rice, milk, half and half, orange juice, vanilla bean, salt, sugar, and bourbon in a 4-quart pot, and bring to a boil.

Reduce to a simmer, and cook for 20 minutes, or according to directions on rice package. Do not allow all liquid to cook completely out.

Remove from heat, stir in pumpkin and allspice.

Top with walnuts, if using, and a little extra demerara sugar, then brown under the broiler.
Recipe Notes
If not serving immediately, the pudding can be refrigerated for up to 2 days. Serve leftovers cold, or reheat with 1/4 cup milk per 2 cups of pudding and then top with demerara sugar set under broiler to brown.
About the Author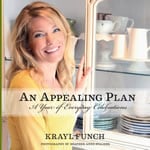 An accomplished food and lifestyle expert, Krayl Funch's passion for living well is evident in everything she touches. Raised in Connecticut, just outside New York City, and currently residing in Tampa Bay, she easily blends New England sophistication with Southern hospitality on her site, An Appealing Plan.
Along with continuing to work with clients and brands, Krayl's current projects include publishing of her first full-color book, An Appealing Plan: A Year of Everyday Celebrations, filled with appealing images, seasonal inspiration and tempting recipes designed to encourage others to celebrate everyday and each season to its fullest. You can also find Krayl on Facebook, Twitter, Pinterest, and Instagram.