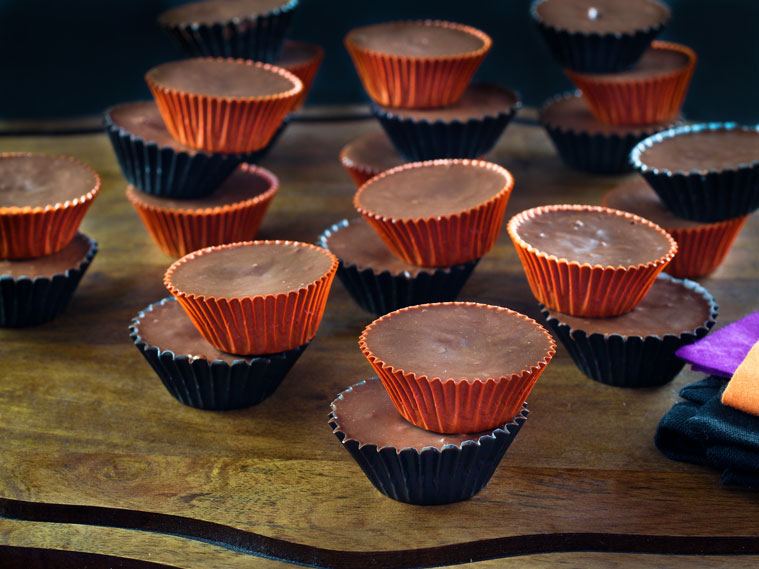 I love fudge. Like, seriously I need a support group or something. As a child my mom would start fudge making in October and she would not stop until the crack of New Year's Day. It is, for me, a beloved staple of the holiday season. I love and adore my treats, but that doesn't mean I love all the sugar.
Do you know how much sugar is in a traditional fudge recipe? A traditional recipe can have as many as 4 cups of sugar. Even the 'quick' condensed milk fudge clocks in at a whopping 408 grams of sugar per batch. For those of you keeping track at home, that is 17 grams per serving if you cut the 8×8-inch square batch into 48 tiny squares, and then stop with one square.
(Let's be honest, who stops at one?)
Thinking back on all the fudge I have consumed over the years, it is a wonder I didn't turn into a sugar cube! It isn't just fudge. Most standard dessert recipes, particularly American dessert recipes, pack in the sugar. It is hard to look at traditional recipes and not wince. One of my favorite pastimes is renovating recipes to help cut back on sugar and other processed ingredients. There are a few tricks to keep in mind.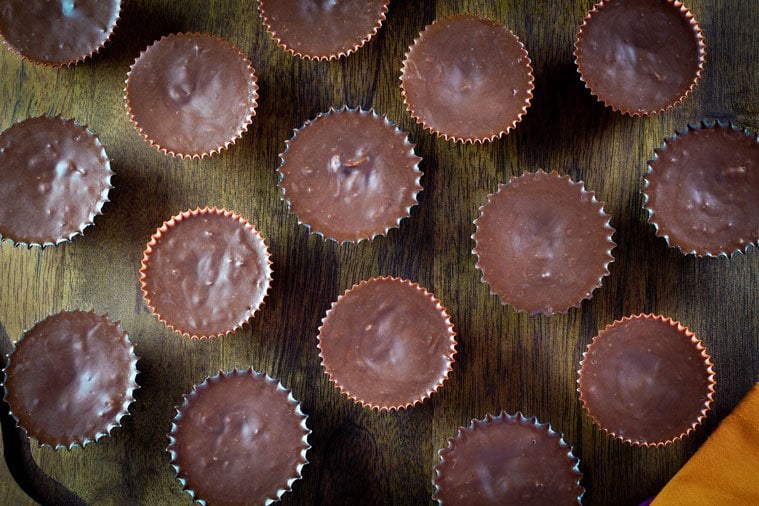 Unless you switch to a sugar alternative, it is not really possible to eliminate all the sugar from a dessert or candy. Start with the bare minimum and adjust up until you find your sweet spot. At first it may be difficult, but as you adjust to less and less sugar you will find traditionally made sweets far too sweet.
Find unprocessed substitutes that pack in some nutrition while satisfying your sweet tooth. When I make candy (like my Loaded Pralines) I will cut back on sugary syrups, and then add in loads of good-for-you ingredients like seeds, nuts, and unsweetened dried fruit. This adds additional textures and flavors.
Sometimes a recipe just won't work when you reduce the sugar. When that happens I try to make new recipes that approximate the taste and texture of my old favorite. In the case of this recipe, I wanted something similar to my childhood favorite – chocolate coconut fudge. My secret weapon for this swap is coconut butter! Coconut butter is made from fresh coconut that is pureed into a smooth paste. It is rich, creamy, very flavorful, and remains firm at room temperature.
When it comes to smart swaps it pays to be creative. There is no reason not to have a treat, and if it is a treat made with love, care, and smarts it is even better!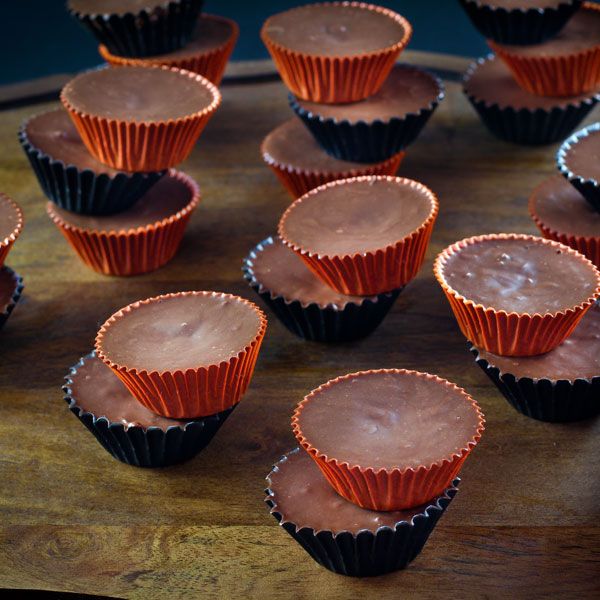 Chocolate Coconut Butter Bites
My secret weapon for this swap is coconut butter, which is made from fresh coconut that is pureed into a smooth paste. It is rich, creamy, very flavorful, and remains firm at room temperature.
Ingredients
1 1/2

cups

raw organic coconut butter

1

cup

chopped bittersweet organic chocolate

1/2

cup

organic unsweetened nut or seed butter

1/4

cup

organic cocoa powder

3

tablespoons

raw honey

1/4

teaspoon

vanilla

1

cup

organic unsweetened shredded raw coconut

processed without chlorine
Instructions
In a medium sauce pan over medium heat add coconut butter, chopped chocolate, nut or seed butter, cocoa powder, and honey. Cook, stirring constantly, until the mixture is warm and smooth.

Remove from the heat and stir in vanilla and shredded coconut.

Prepare 30 mini muffin cups with paper liners. Divide the mixture between the cups and refrigerate for 4 hours or overnight.

Remove from the refrigerator 10 minutes before serving. Serve cool or at room temperature (the warmer the candy the softer it becomes.
Recipe Notes
These can be frozen for up to a month; simply thaw in the refrigerator before serving.
About the Author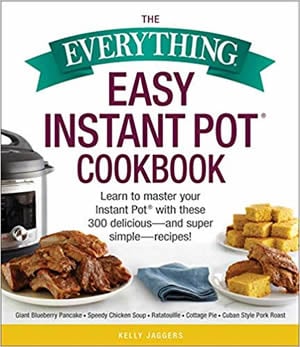 You might not associate Kelly Jaggers and her blog, Evil Shenanigans, with clean eating, but she is a firm believer in cooking real food with real, wholesome, local ingredients (…and lots of butter — she suggests that you consider her your "cheat day" friend). Kelly has been blogging since 2006 and is the author of six cookbooks: Everything Pie, Not-So-Humble Pies, Moufflet, The Everything Easy Asian Cookbook, The Everything Dutch Oven Cookbook, and coming soon The Everything Easy Instant Pot Cookbook. You can also find her on Facebook,  Instagram, and Twitter.