Is It More Expensive to Eat Local and Organic?
Oct 21, 2010, Updated Aug 11, 2017
Jenn DiPiazza Campus is a homespun cook who blogs at The Leftover Queen about using leftovers and pantry essentials to make frugal, healthy and delicious meals, using local, seasonal and traditional foods.  You'll likely find Melissa Ortiz at the farmers' market, local meat markets, and the various ethnic markets around southern California, seeking out the best of what her neighborhood has to offer — and writing about it on her site, Alosha's Kitchen.
Today they have teamed up to discuss the cost-effectiveness of eating local and organic by sharing some of their personal experiences and research from two different sides of the country.
If you just discovered October: Unprocessed, go here to find out more and take the pledge. Don't worry if you missed the start date! You can start your 30 days today, or simply join in for the rest of the month.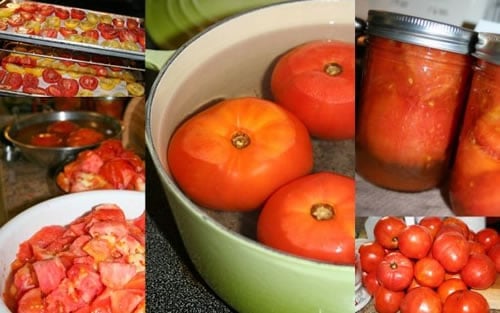 We can hear the objections now: "It's more expensive to buy good food!"
No, more often than not, it isn't. Sadly, we have had the propaganda of packaged and processed foods shoved in our faces until we believe that cooking from bags and boxes is the best we can do with our time and our money. But it isn't true and we are the living proof. In the last year, we have both seen our food budgets drop by a good 30 to 35 percent.
We know if taste is a motivating factor for most of us, that money either supersedes or just follows that. Or does it all just boil down to convenience? We invite you to throw out what you think you know and do the opposite. You will save money over time.
Times are tough, economically speaking. That said, we really do believe that you can eat good food for less than a meal at a fast food restaurant, and even cheaper and healthier than the frozen food section of your grocery store, especially over time. We even daresay that in the time it takes you to drive to a fast food restaurant, wait in line for your order, and then drive back home, you could have made a better meal at home for about the same price.
Let's do some math. Say a fast food meal is $3 per person if you use the dollar menu – you can get a burger, fries, and a drink for $3. That is still more than most of the meals we make at home because in our own kitchens we can "stretch" meat, veggies, and grains to make enough for leftovers (making more of something like a casserole takes the same time and effort as making enough for one meal – and it saves time later). This is especially true if you are cooking for a family. Burgers and fries for four is about $12 at mealtime for the whole family. It is hard to stretch a fast food meal or have leftovers, so once you've eaten the $12 worth of food, it is gone. Not so with cooking at home and having leftovers.
But the deal is this, and we will make it simple: You have to be willing to cook. You have to make food from scratch. That is where you have to make your stand and your change, and take better care of yourself and family.
We won't lie. It takes thought, it takes planning from time to time, and it takes a willingness to learn new things in the kitchen – but hey, if you're reading this, you probably want to learn new things in the kitchen, right?
Here are some simple steps you can take to put more local and organic foods on your table:
1. Find a Farmer's Market.
It's usually not hard these days to find farmer's market information online. Do a quick search and see what you have nearby. We cannot stress this enough. If you've never had crisp, bright vegetables and juicy, in season fruits from an outdoor market, you really don't know what you're missing. In our experience, you'll spend less than you would at the grocery store every time, sometimes by 40 percent. You'll be supporting your local farmers and other food purveyors. And it's fun! It's a great way to get out and about on the weekend, on your own, or with your kids. Abundant free samples keep everybody happy, too.
Read More: The Cost Difference Between Farmers Market and the Grocery Store
2. Buy in Bulk, On Sale, and Preserve.
Stock up your pantry and freezer during sales with good, healthy staples that you enjoy and use regularly – especially for the highest ticket items, like meat or frozen organic berries. You can also visit your local health food store and do the same – especially grains, lentils and flours. To get an even better deal, order staples like flours, grains, legumes, etc. online, or ask your local health food store to do it for you. You can save almost ¼ of the cost if you buy in bulk. You can also buy in bulk from your local farmer or farmers' market at the height of the season, during bumper crops, for cheap and preserve these items for later use.
Read More: Food Preservation For Beginners
3. Find a Good Butcher or Local Farm.
This one might be slightly more daunting, but you won't know until you look. Try searching for "meat market" plus your zip code in Google. Try searching on Yelp by zip code and Grocery. Check out LocalHarvest.org for farms in your area where you can get grassfed beef, pasture raised eggs, local cheeses, raw milk, etc. You may be surprised at what you find. Yes, it can be more expensive. But really, you can afford breakfast for 50 cents. Which is the average cost of a farm fresh egg. Still too expensive? Buy less. Or better yet, buy more, as in bulk. See if you can go in on a share. There are shares from lambs, to pigs to even cows! You may be able to cut costs even more by learning to cut up your own share. You may not know it if you've never tried anything else, but the meat, eggs and dairy in your chain grocer's bin is, in a word, horrible on so many levels. Once you taste the "good stuff," you will never, ever want to go back. Once you have the raw materials, you can even make your own dairy products, like cheese, yogurt or kefir.
Read More: Making Your Own Dairy Products
4. Find the Hidden Gems of Your Neighborhood.
For Melissa, this ranges from local fish to an amazing French-Japanese bakery to a good Italian market. For Jenn, it is all the local farm stores that sell not only that farm's products, but many times also other local products. Each time you find something new, you will smack yourself for not finding it sooner. All it takes is a quick search. You will miss out on a lot of beautiful – and often, cheap! – foods by sticking to your routines. Look around you. Be amazed.
5. Cook Every Day.
This is a no-brainer. You know what you like, you know how to cook (and you can learn more every day!), and if you're buying good ingredients, you are eating like a king compared to the family at the chain restaurant down the street. Cooking can be as simple as throwing veggies and meat in a crock pot and switching the button on. Literally less than five minutes of prep time. Can a fast food joint beat that timing? You save money and time, and as we keep emphasizing, everything tastes so. much. better. Which brings us to the last point…
6. Stop Eating Out.
Or, if you do eat out, choose a locally-owned joint, not a chain. That little Thai restaurant in the strip mall a few minutes away is going to serve you food with more love and care than any loud, large-menu, run-of-the-mill place ever could. Or that place that sources local ingredients? You want to support them, because they in turn are supporting your local farmers and economy. That is a win-win. That big restaurant chain doesn't need your money. The guy who owns the place with twelve tables trying to feed his family needs your money. Go there. Your palate will thank you.
7. Start Today.
There's no time like the present.  To help you with scheduling meal prep into a busy lifestyle, here are several recipes with all the best ingredients (like grassfed beef and organic vegetables) for under $3 per hefty serving:
Making Your Own Convenience Food
Beans and Rice -The Ultimate Leftover Meal
Eating on the Fly: Acorn Squash with Sausage Stuffing
Nourishing and Comforting Shepard's Pie
And there you have it. Doesn't seem that crazy, does it?
Shopping well takes willingness to drive to more places and, as we've said above, it also takes a bit more planning. In a single week, you might go to the farmers' market, the meat market, and the regular grocery store (for things like rice and baking items – unless you order them online) and whatever ethnic shops or bakeries are in the area for your weekly menu. But if you make the effort, one step at a time, after a while, you will wonder how you ever did it any other way. Your food will taste infinitely better, your wallet will be fatter, and you will, without even thinking of it, be helping the environment, your community and the food world at large. Good for all of us.