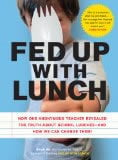 Sarah Wu is also known as "Mrs. Q," the (formerly) anonymous teacher who ate school lunch for a year and blogged about it at Fed Up With Lunch: The School Lunch Project. Sarah's book about the experience, Fed Up With Lunch, contains a "Guide to Quiet Revolution," which parents, teachers, kids and teenagers, as well as community members can use as a road map to make health and wellness a priority in neighborhood schools. You'll also find her on Twitter and Facebook.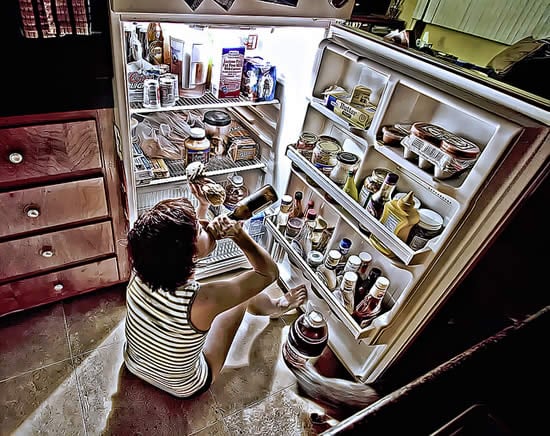 I failed at October Unprocessed this month. Yep, I didn't make it. Let's face it: it's actually hard for most Americans to do this for 30 days. I'm sure that a few people are thinking "No way, it's easy for me! I already eat whole foods all the time. I'm #unprocessed 365 days a year."
Think back to a time before you made that change or had that epiphany. Your life and your food used to be different. Because unless you were born into a family with a vibrant food culture, you probably ate many foods in the SAD category (Standard American Diet). Even my Chinese-American husband who grew up devouring delicious and healthy homemade Chinese food made by both parents at virtually all meals, still drank soda, gobbled down Twinkies, and ate at McDonald's.
When I claim failure at eating unprocessed, I'm not saying that I was speeding through drive-thrus all month long. No, I'm gluten-free (for about twenty months now), which means that most of the time I have to eat food prepared by myself at home. But that doesn't mean that I don't buy the occasional gluten-free "junk" food: chips, chocolate-covered pretzels, and packaged cookies. Minor detail: I'm eight months pregnant.
October Unprocessed is a thought exercise, but my brain just thinks of it as a restriction. "You can't eat this" is enough to make me want to buy it, more and more. Call me weak or call me lazy, but that's just how my mind works.
Eating unprocessed is the exact opposite of what I did in 2010: I ate school lunch every day for a year to raise awareness about school lunch. Instead of telling myself not to eat a certain kind of food, I just opened the flood gates and ate "processed" for one meal a day for a year. The mind game is pretty intense when you've committed to eating something every day. At first I embraced it and enjoyed the food. But after three months, I was fatigued. Then something weird happened. I went back to enjoying the food. I called it some bizarre variant of "Stockholm Syndrome" as it relates to food – if you can't beat 'em, you might as well join 'em. Then as the school lunch project came to a close, I started hating the food again. By the end, it was 163 school lunches total that I consumed. I will never eat another chicken nugget.
So, I've learned something this October. That is that I cannot restrict myself completely or my will implodes. In fact, if you had trouble like I did, I would suggest making sure you don't deprive yourself of the occasional processed food. Read the label. Buy it. Eat it. How do you feel? Love it or hate it, It might take 163 times for you to get sick of something, but one day you will not want to eat it again.
Eating #unprocessed or #processed, it's your relationship with food. Own it.
—
Photo © 2009 Corie Howell, used under Creative Commons license.