How Unprocessed Eating Changed My Life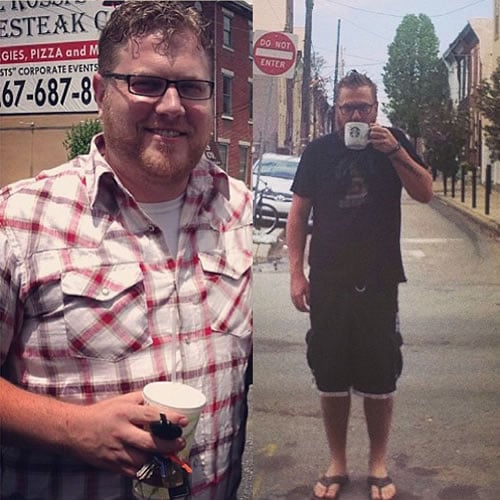 I have participated in October Unprocessed many times now, and I am looking forward to doing it again. But this OU is going to be special for me, because it will mark an anniversary of me turning my health around.
I have been a yo-yo dieter for much of the past ten years. From Atkins to Weight Watchers to calorie counting, I've tried it all. And each time I inevitably "take a break" and gain it all back and then some. Six or seven years ago, I started embracing more organic, pastured, and unprocessed foods, though by no means was a "purist" about it.
Though overweight, I remember a couple fairly healthy years while I was living in Hawaii. I was getting a lot of great sun exposure, eating mostly unprocessed food, I had access to local produce year round, I could pick avocados, papayas, and guava right outside my front door, and I had a fairly righteous pepper and tomato garden. Plus I loved walking in the fresh air and swimming in the blue ocean. A mostly unprocessed life felt good.
But then I moved to Philadelphia. Cheesesteaks and fried chicken became regular features of my diet, and naturally I ballooned. I gained about thirty pounds my first year, and topped the scale at 260. I felt helpless against it, and then I joined in the October Unprocessed challenges. I learned a lot of surprising things about the foods I assumed were pretty whole and natural. October Unprocessed didn't change me right away, but it planted some seeds.
After realizing that, at age 33, I was on the same dose of blood pressure meds as my 83 year old grandmother, and then being told that I needed to go on statins to get my cholesterol under control, I knew something needed to be done. January 1, 2013, I "resolved" to get my weight under control, and ultimately to address my blood pressure and cholesterol without meds.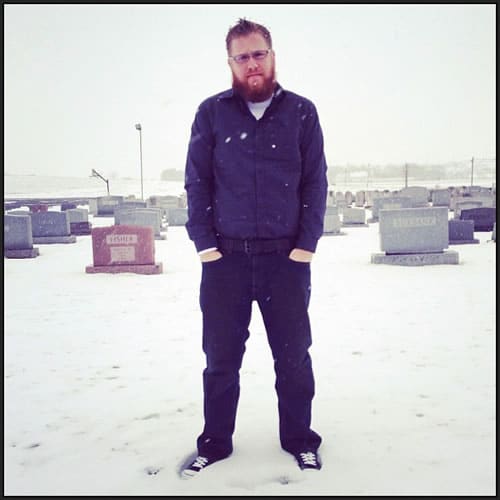 Things were hit and miss through most of 2013. Then as October approached, I knew that I wanted to participate in October Unprocessed again. I decided that not only would I consume only unprocessed foods in October, I would do a sort of dietary reset, or an elimination diet along with October Unprocessed.
There is nothing magical about what I did, but doubling down on the challenge was important for me. First, I resolved that I would try to avoid going out to eat, at least for October. I tried not to make too many social plans so as to avoid temptation, figuring, hey, it's only a month. I eliminated dairy, grains and legumes, all added sugars, removed nuts and seeds, most alcohol (and certainly all beer), and ditched industrial cooking oils, preferring coconut oil and olive oil. I left off iodized salt and went for sea salt, even cut out pork, focusing instead on fish, grass-fed beef, pastured bison, and organic chicken. I drank only water, and found that sparkling water with a squeeze of lemon or lime can be a healthy and enjoyable soda substitute.
I was pretty regimented throughout October 2013, eating a portion of protein and one of veggies for breakfast (usually a dairy-free omelet), an apple, orange, or a handful of berries a couple hours after that, a portion of protein and two portions of non-starchy vegetables for lunch, another lower-sugar fruit in-between lunch and dinner, and then a repeat of my lunch portions for dinner. No labels, no processed junk, and no counting calories—just real, whole foods in sensible portions.
Last October, I lost 20 pounds without any diet bars or shakes, processed foods, or even a feeling of deprivation. I'm not going to say it was easy, but the battle was all in my head.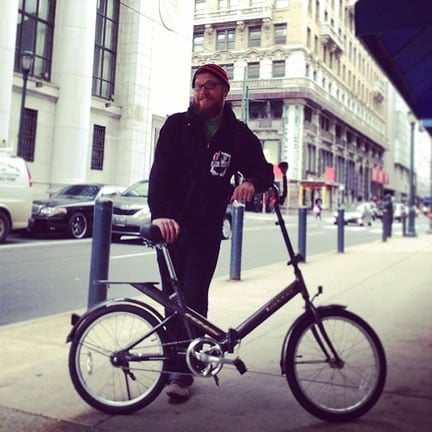 Like many people, my weight loss went in spurts. When it would slow down, I attempted to "hack" my body through my meals. I'd write down everything and look for patterns. If a weight loss stall coincided with consumption of several meals of beef, I'd cut back on the beef. If I saw a combination of vegetables correspond to a weight loss stall, I would drop one of the veggies and add in more mixed greens. I don't know if any of that really worked, or if it was a coincidence, but I lost the weight, and I felt that a basic principle of finding what works with my own body was important.
I knew a few people who embraced a Paleo diet in the last few years, and it dawned on me that I was essentially taking a Paleo-type approach to eating. In short, the hypothesis behind the Paleo diet is that if we eat like our ancient hunter-gatherer ancestors, we will unlock the potential to achieve optimal health. I'm not here to convince you that the Paleo diet is "the thing," but if done well, it nicely mirrors the "original" human diet, a distinctly unprocessed approach to food!
Michael Pollan has famously quipped, "Don't eat anything your great grandmother wouldn't recognize as food." Paleo seems to say, Don't eat anything your Paleolithic ancestors wouldn't recognize as food! (Granted, this is not meant to be applied strictly, as many new world foods were unknown until recently, and many modern forms of natural food have changed over time.)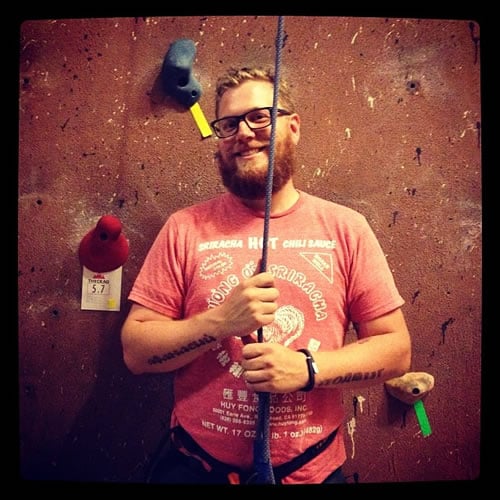 After that October, I strengthened my resolve, knowing I was about to be on the road traveling for the entire month of November. I was not going to let travels interfere with my obvious progress, and I resolved to prove to myself and others that a person could travel and still live a healthy, unprocessed life. I had to relax my rules a bit, just to be practical, but I still followed the basic ideals. For the most part, I kept out grains, legumes, and industrial oils, but added back dairy (from grass-fed cows whenever possible). I started varying my vegetable intake more, added back nuts and seeds (but not peanuts), and allowed a broader spectrum of natural meats. I allowed myself an occasional corn tortilla taco and quality craft beer here and there (a man has gotta stay sane!), but with moderation. And I continued losing weight.
In January 2014, I took a day to do what I called "The Great Paleo Purge of 2014," and I went through my kitchen and pantry and collected every processed or non-Paleo snack, vegetable oil, ingredient, condiment, or other food and just plain got rid of them. This was an essential next step for me, as having such items around would only be inviting me to return to a path I no longer wanted to travel.
I also started exercising again, mostly because I started finding untapped energy resources I didn't have before. I bought a standing desk, started barefooting more, and started parking in the farthest spot from a store just to slightly boost my low-level intensity movement. I now walk more, play more, and literally breathe easier. An unprocessed lifestyle has truly changed my life in a permanent way.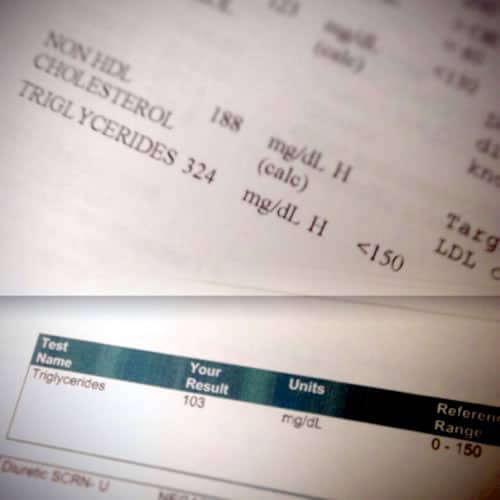 As I approach a year since making this challenge a way of life, I'm fifty pounds lighter than I was at my heaviest. My blood pressure has significantly come down. I cut my triglycerides by two-thirds, taking me from the high-risk for heart disease category to a normal range. I raised my HDL levels (the "good cholesterol"), and I am on zero medications. Through self-testing and experimentation, I've seen my blood sugar levels stabilize and I have greatly improved my insulin sensitivity.
I have further to go on this path as I grow in my understanding of food and health, and I hope to make more progress in health and weight loss. I'm excited about October Unprocessed 2014, because for me it will be not so much a month-long challenge as it will be a celebration—a celebration of real and whole foods that turned my health around. As Melissa and Dallas Hartwig put it in their book It Starts with Food, "The food you eat either makes you more healthy or less healthy. Those are your options." That's something worth celebrating.
Without Eating Rules' October Unprocessed, I'm not sure I would be on the path I'm on today. My hat is off to Andrew Wilder: thank you, sir, for this gift.
I hope you'll join me and Andrew and the thousands of others who will take this challenge in October. And maybe, just maybe, it will take root in each of our lives and go beyond October.