Four "Healthwashing" Unprocessed Pitfalls
Oct 14, 2013, Updated Sep 16, 2015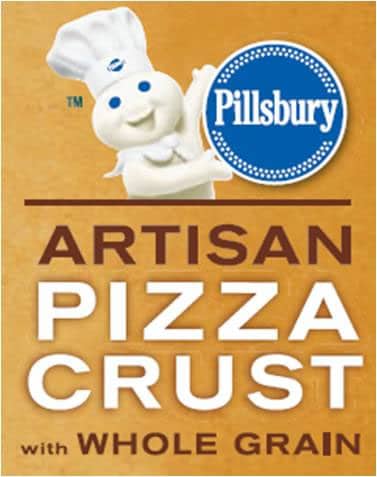 It is no secret that the food industry is a master of deceptive marketing. Its liberty with the term "natural" (largely due to the Food and Drug Administration's refusal to come up with a strict definition) has been covered extensively, as have countless examples of "healthwashing" that try to pass off highly processed and minimally nutritious offerings as wholesome.
This time, I want to bring your attention to the many ways in which Big Food likes to concoct a false perception of "unprocessing" — and I'm naming names.
1. "Artisan"
Meant to evoke images of a skilled food craftsman preparing small batches of a self-created "secret" recipe, this term is misused and abused by Big Food in a multitude of ways. Apart from the fact that most fast food "artisan" offerings (like Wendy's artisan egg breakfast sandwich) are mass-produced, frozen, and then reheated in a microwave or convection oven, there is also a legal issue at stake. Last year, New York City-based bagel company Davidovich Bakery sued Dunkin' Donuts for deceptively co-opting the term.
Often times, the ingredients in Big Food "artisan" products are your standard hyper-processed atrocity. Consider Pillsbury's "Artisan Pizza Crust":
"Whole Wheat Flour Bleached, Enriched Flour Bleached (wheat flour, niacin, ferrous sulfate, thiamin mononitrate, riboflavin, folic acid), Water, Soybean Oil. Contains 2% or less of: Vital Wheat Gluten, Dextrose, Sugar, Leavening (glucono delta-lactone, baking soda), Salt, Partially Hydrogenated Cottonseed Oil, Natural and Artificial Flavor, Mono and Diglycerides, Xanthan Gum, Yeast, Autolyzed Yeast Extract, Azodicarbonamide (dough conditioner), Enzyme."
Nothing says "artisan" like bleached flour, trans fats and artificial flavors!
2. "Multigrain"
Remember: the only thing multigrain means is that a food product contains more than one type of grain. In other words – a cracker made with three different highly refined, fiberless grains is technically a multigrain cracker. "Multigrain" has nothing to do with health. Consider, for instance, multigrain Pringles – the epitome of eye-rolling healthwashing.
Here's the ingredient list:
"Rice flour, vegetable oil (contains one or more of the following: corn oil, cottonseed oil, soybean oil, and/or sunflower oil), dried potatoes, corn flour, maltodextrin, wheat starch, modified rice starch, sugar, and triglycerol mono-oleate. contains 2% or less of: malted barley flour, wheat bran, dried black beans, salt, and citric acid."
And here you have classic (non-multigrain) Pringles' ingredient list:
"Dried potatoes, vegetable oil (contains one or more of the following: corn oil, cottonseed oil, soybean oil, and/or sunflower oil), rice flour, wheat starch, maltodextrin, salt and dextrose."
In essence, multigrain Pringles have more rice flour, some added sugar, the inclusion of triglycerol mono-oleate, a pinch of wheat bran, a sprinkling of barley flour, and dried black beans.
The Nutrition Facts labels, meanwhile, are practically mirror images:
Calories: 150 (Classic) vs. 140 (Multigrain)
Sodium: 160 milligrams (Classic) vs. 150 milligrams (Multigrain)
Fiber: 1 gram (Classic) vs. 1 gram (Multigrain)
And take a look at Dunkin' Donuts multigrain flatbread, used in its breakfast sandwiches:
"Enriched Wheat Flour [Wheat Flour, Malted Barley Flour, Niacin, Reduced Iron, Thiamine Mononitrate (Vitamin B1), Riboflavin (Vitamin B2), Folic Acid], Water, Grains (Whole Wheat Flour, Oat Flour, Yellow Corn Flour, Rye Flour, Buckwheat Flour, Rice Flour, Spelt Flour, Toasted Sesame Seeds, Millet, Flax Seeds, Poppy Seeds, Sugar), Soybean Oil, Yeast, Contains 2 percent or less of: Salt, Cracked Whole Wheat, Baking Powder (Sodium Bicarbonate, Sodium Acid Pyrophosphate, Monocalcium Phosphate), Nonfat Dry Milk, Dough Conditioner (Calcium Sulfate, Guar Gum, Vegetable Mono and Diglycerides, L-Cysteine, Calcium Peroxide, Enzymes), Yeast Nutrients (Ammonium Sulfate, Ascorbic Acid, Azodicarbonamide), Calcium Propionate and Potassium Sorbate (Preservatives);"
The first ingredient is white flour, and this flatbread is made with azodicarbonamide, a dough conditioner banned in Australia and the European Union (the United Kingdom being the exception).
Ignore "multigrain" claims and instead head straight to the ingredient list to get past the hype.
3. "Stoneground"
This one is complicated.
For starters, some of the health benefits of stoneground flour — that is, flour made from grains that are solely ground in stone mills – are up for debate. The stone-milling process does retain more of the fiber-rich bran (even in white flour), but claims that stoneground flour retains more vitamins and minerals than conventionally-milled flour (made on roller mills) due to lower-temperature processing have not been confirmed by studies.
Even if your choice of seeking stoneground flour is less about nutritional properties and more about respecting a traditional processing technique, you still have your work cut out for you. The Food & Drug Administration (FDA) has not drafted a legal definition of "stoneground", so many food companies use this term when they use grains that only go through a stone mill once and then go through the conventional milling process.
When in doubt, call the company and ask. Reputable companies that truly produce 100% stoneground flour – like Bob's Red Mill – will be more than happy to share those details with you. If, however, you see "stoneground flour" on a box of highly processed crackers, approach with skepticism.
4. "Made With Real…"
The food industry loves using "made with real…" claims to give the illusion of a true-to-nature product ("See, we aren't deceptive! We aren't 'cheese-flavored', we use real cheese."), and get consumers' guards down.
The front of the package for Cheez-It Colby crackers includes a "made with real cheese" callout.. Yes, these crackers contain real cheese… along with omega-6 loaded (and likely GMO) soybean oil, the artificial and petroleum-derived preservative TBHQ, artificial flavors, and two artificial dyes.
Then there's General Mills-owned Betty Crocker cheddar & bacon casserole boxed potatoes. "Made With 100% Real Potatoes!" is prominently featured on the box. Alas, the ingredient list also reveals imitation bacon bits made from partially hydrogenated oils, artificial flavoring, and red food dye #40 as well as modified (GMO) corn starch, hydrolyzed soy protein, and artificial colors yellow 5 & 6 lake.
Similarly, Kellogg's NutriGrain bars' packaging includes a "made with real fruit" stamp on the front. However, the raspberry filling in these bars contains raspberry purée concentrate – as the third ingredient (it's overpowered by invert sugar and corn syrup).
Truly unprocessed food doesn't need to toot its own horn with meaningless callouts and claims, nor is it composed of a litany of ingredients, including artificial flavoring and neon-bright dyes. Above all – remember: the front of a product's packaging is pure marketing; ingredient lists tell the true tale.