Our Halfway Check-in, and Yesterday's Hangout with Dr. Yoni Freedhoff
Oct 15, 2013, Updated Oct 15, 2014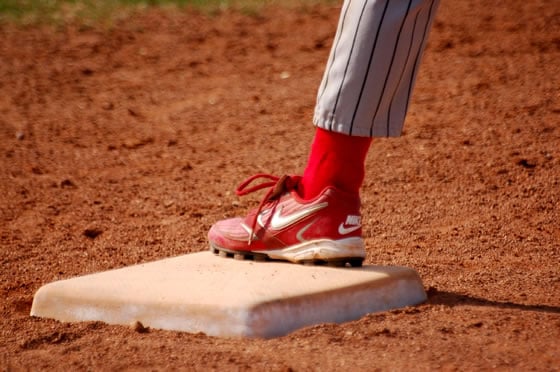 Can you believe we're already halfway through the month?
Incredibly, nearly 14,500 people have taken the pledge so far! If you found out about the challenge after October 1st, it's not too late. (It's never too late!) Please sign the pledge, and join us for the rest of the month (or for 30 days starting today).
I'd like to give a huge thanks to all the guest authors so far, and to the ones still to come. Please be sure to visit their websites, show your appreciation in the comments, and friend them on Facebook and Twitter.
Time to Touch Base!
I hope you're all having a good time, learning a lot, feeling great, and — most importantly — enjoying lots of wonderful, unprocessed food!
The ongoing conversation in our Facebook Group has been uplifting and incredibly supportive – so if you haven't joined the group yet, click on over and hit the "Join Group" link. (It's free.)  I also want everyone to check in here today. How's it going for you? Please leave a comment below and share something — maybe it's a cool kitchen trick that you've learned, or a new experience you had, or a particular challenge you faced… or even a new favorite recipe. When we share our stories, we all grow stronger. So leave a comment below, and let us know how it's going!
Yesterday's G+ Hangout
Yesterday we had our second Google Plus Hangout.  Suzanne and I were joined by a very special guest, Dr. Yoni Freedhoff.  He's a family doctor, an Assistant Professor at the University of Ottawa, and the founder of Ottawa's Bariatric Medical Institute, a multi-disciplinary, ethical, evidence-based nutrition and weight management center. Yoni writes Weighty Matters, an always-spot-on daily blog about weight loss and management, health, food politics, and everything in between.  Yesterday, he generously took time out of his day off to chat with us about all things unprocessed, sharing quite a few pearls of wisdom. If you missed the live broadcast yesterday, take a few minutes today to watch the re-play.  Enjoy!
—
Photo: 1st Base © 2008 by Gary Hunt. Used under the Creative Commons License.