Homemade Fritos
Oct 14, 2011, Updated Oct 03, 2017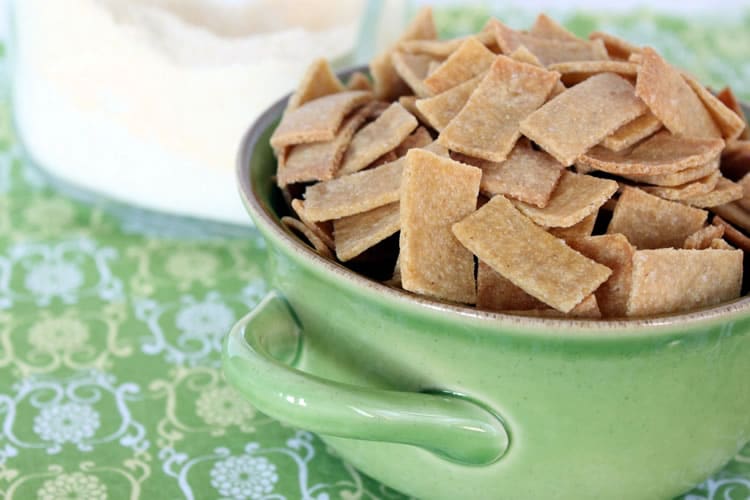 Most people have a sweet tooth. It's 4:00 pm and they want a Hershey bar like it will save their life. Or they can't go to a baseball game without caving to the Carvel stand and its sprinkled sundaes in tiny helmets. Or even, and this gives me serious pause regarding their mental state, they love to sink their teeth into those ridiculous and increasingly crazy-shaped Peeps at every holiday. (I fully expect Just Born to come out with Peep shamrocks for St. Patty's Day next year.)
Me, I have a salt tooth, and it's a killer. It knows no bounds. It begs for Doritos, Cheetos, and barbecue potato chips. As I walk through Penn Station, it sniffs out the popcorn vendors and tries to convince me that it's a completely beguiling food option instead of scaly fake-butter nuggets. It even asks for Saltines smeared with butter when things are desperate.
But for pure salinity and crunch, the combination of corn and salt seems to be the most satisfying to my salt tooth. Just like the mix of sweet and savory that makes balsamic vinegar, preserved lemons, or Thai curries so intriguing, corn's slightly sugary taste brings out the best in salt. Think tortilla chips with lime. Think Corn Nuts. Think… Fritos. The greasy crunch of a corn chip is one for the ages.
Since I'm no longer 20 years old and can't — not to mention shouldn't — house an entire bag of corn chips in one sitting, I've turned, as I have with so many other snack foods that I love dearly, to the homemade alternative. Junk food can become real food with just a few tweaks: Using real butter, fresh orange juice, and the natural sweetness of figs in a homemade fig newton recipe, for example.
And so it is with my version of homemade Fritos. The corn chips that come from my kitchen won't ook anyone out with that slick deep-fried mouthfeel that's prevalent in the store-bought version (I mean, sometimes I really think I can feel the grease oozing out of the chip as I chomp down!), but they've got all the other signature moves: Intense savoriness, a slightly gritty corn texture, even a slight curl at each end.
For October Unprocessed, I'm using the leftover whey from a batch of homemade ricotta cheese as a naturally binding liquid. If you're taking the plunge and making your own butter this month, use the leftover buttermilk the exact same way. Water would also work in a pinch, but because it's less viscous and protein-rich, you likely won't need the full amount. Add it last and separately from the egg and oil just until the dough holds together.
You can make enough homemade Fritos to fill a chip and dip bowl to overflowing in a half hour. Throw them onto a bowl of veggie chili. Use them to scoop up your favorite salsa. Double the recipe and fill a Fritos bag with your freshly baked version. See if anyone notices.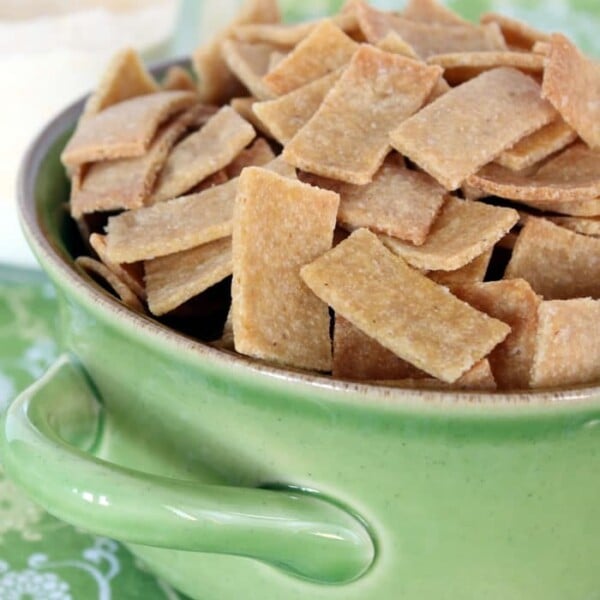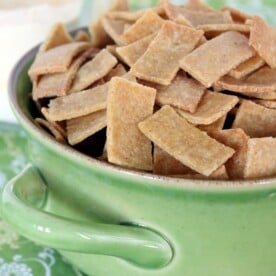 Homemade Fritos
These homemade fritos steer away from the store bought grease filled bag while being healthy and keeping the delicious qualities that the others thrive on.
Ingredients
1

cup

medium-grind cornmeal

,

Preferably Organic from Bob's Red Mill, of course

1/2

cup

whole wheat flour

1 1/2

teaspoon

sea salt

1

large

egg

1/4

cup

plus 2 ounces whey or homemade buttermilk

1/4

cup

plus 2 ounces olive oil
Instructions
Preheat the oven to 375 degrees Fahrenheit.

Whisk the cornmeal, flour, and salt together in a large bowl.

Whisk the egg, whey or buttermilk, and oil together in a small bowl, then stir into the dry ingredients to form a moist dough.

Cut a sheet of parchment paper and a sheet of waxed paper large enough to cover a standard baking sheet.

Turn the dough out onto the sheet of parchment paper and form it into a rough rectangle with your hands. Cover with the sheet of waxed paper and roll into a paper-thin sheet of dough with a rolling pin. If any dough starts to squeeze out from under the waxed paper, gather up the excess, place it back on an exposed corner of the parchment paper, and re-roll until you've maximized the space.

Peel the waxed paper off the dough and transfer the parchment paper to the baking sheet. Score the dough with a pizza or pastry cutter, marking a grid of 1/2-inch by 1 1/2-inch strips. You don't have to separate each little cracker; they'll break apart easily when they're fully baked.

Bake for 18-20 minutes. Transfer the parchment paper to a cooling rack and break the crackers apart as soon as they're cool enough to touch. Cool completely before serving (if possible; the cook always needs to test a few for quality control, right?).
Nutrition
Calories:
280
kcal
,
Carbohydrates:
32
g
,
Protein:
6
g
,
Fat:
14
g
,
Saturated Fat:
2
g
,
Cholesterol:
38
mg
,
Sodium:
601
mg
,
Potassium:
175
mg
,
Fiber:
4
g
,
Sugar:
1
g
,
Vitamin A:
75
IU
,
Calcium:
23
mg
,
Iron:
1.6
mg
Like this recipe? Rate and comment below!