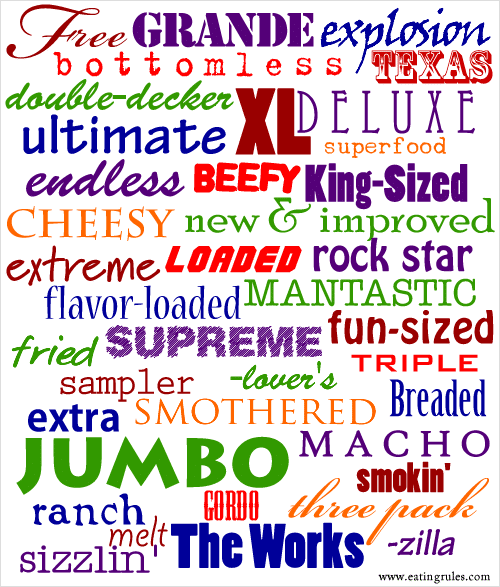 The list of objectionable adjectives that Big Food uses to market their products seems never ending, and I thought it'd be fun to create a mashup with some of my favorites.  They seem to get more extreme each year, and I'm looking forward to seeing what they can come up with in 2011.
Happy New Year, everyone!
Thanks to the folks who sent in suggestions.  Did I miss any humdingers?  Share 'em in the comments!