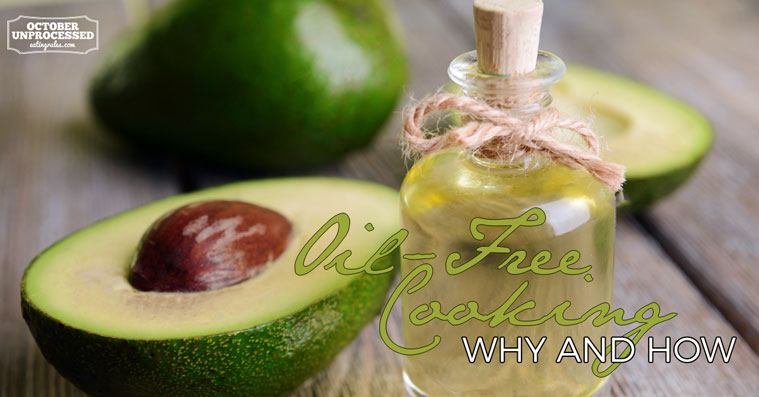 Despite rational and clear guidelines, even the world of unprocessed eating has its minor controversies and debates. Case in point: Oil.

Oil, like fruit juice, is not a whole food but rather an extracted part of a whole food. In the same way that apple juice does not contain the same nutrition of a whole apple, the same can be said about avocado oil and avocados.
Half of one avocado clocks in at 161 calories and also provides:
10 grams of heart-healthy monounsaturated fat
7 grams of fiber
16 percent of your daily vitamin C needs
26 percent of your daily vitamin K needs (a very important nutrient for bone health!)
20 percent of you daily folate needs
15 percent of your daily potassium needs
Meanwhile, four teaspoons of avocado oil provide 160 calories, along with:
12.5 grams of heart-healthy monounsaturated fat
… aaaaaand that's it.  Nothing to scoff at, but certainly not in the same nutritional league as what you get in a whole avocado's package.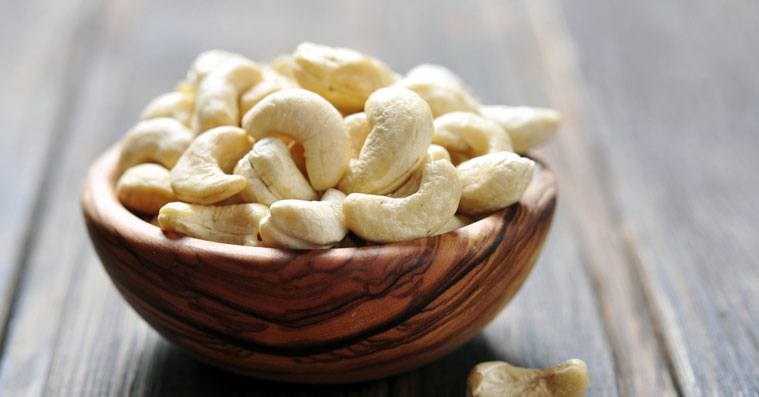 This is why my nutrition advice for years has been to prioritize whole food fats over oils. The hype and marketing craze over "healthy oils" has clouded our perspective and can make us believe that an extract of a whole food is one of the healthiest foods in the world.
Yes, certain oils' fatty acid compositions impact our triglyceride and HDL levels differently than others (see the cooking oil comparison chart Andrew and I created several years ago), but whole-food fats deliver the best nutritional bang for your buck – especially when you consider the presence of potassium, magnesium, and fiber, which the average American diet lacks.
"Okay," some of you may say. "I get that eating fats from whole foods is better than oil. But… there's only so much sliced avocado I can add to my salads… and snacking on almonds can get a little boring."
I hear you – which is why I also want to provide some creative ideas on how you can replace cooking oils with whole food fats:
Use raw cashews as the base in soup recipes. My five minute blended mushroom soup is hearty, creamy…and oil-free! If mushrooms aren't your thing, replace them with kale or corn for a different flavor profile.
Use nut and seed-based dressings and sauces. Oil-based vinaigrettes are a cinch to make, but the same can be said for salad dressings made with whole-food fats. My garlic-tahini dressing goes great over steamed autumn vegetables, pilafs, and salads. The fat comes from tahini (sesame seed butter), which is also a good source of thiamin, phosphorus, manganese, and iron.One of my favorite plant-based cookbook authors, Dreena Burton, has a fantastic recipe for an oil-free curried almond dressing that always delivers (and is another way to add nutritious almonds to your day when you need a break from snacking on them or adding them to oatmeal).One alternative to the tried-and-true "coat vegetables in olive oil and then roast" technique: dry roast them in a sheet pan (to prevent sticking, use parchment paper) and then dip them in or drizzle them with a creamy oil-free sauce, like this spicy peanut-cilantro one or this oil-free pesto.
Satisfy your sweet tooth without oil. Many unprocessed desserts and baked goods focus on healthier flours (i.e.: coconut, almond, oat) but often get the majority of their fat from oil, rather than whole foods. There are exceptions, though: chocolate avocado pudding, cocoa-tahini brown rice squares, and gooey black bean brownies (opt for dark chocolate chips for a higher amount of stearic acid, a healthful fat in cocoa).
The idea isn't to omit oil (yes, you can sauté using water or vegetable broth, but nothing can replicate the flavor of garlic sautéed in a good-quality olive oil) but rather to make healthful whole foods your go-to ingredients when fat is required in a recipe.
Bon appétit!
About the Author
Andy Bellatti, MS, RD is a Las Vegas-based nutritionist with a plant-centric and whole-food focus who takes an interest in food politics, deceptive food marketing, sustainability, and social justice. His work has been published in Grist, The Huffington Post, Today's Dietitian, Food Safety News, and Civil Eats, among others. He is also the co-founder and the strategic director of Dietitians for Professional Integrity, a group that advocates for ethical and socially responsible partnerships within the Academy of Nutrition and Dietetics. You can read more of his work on his Small Bites blog and can also follow him Twitter and Facebook.