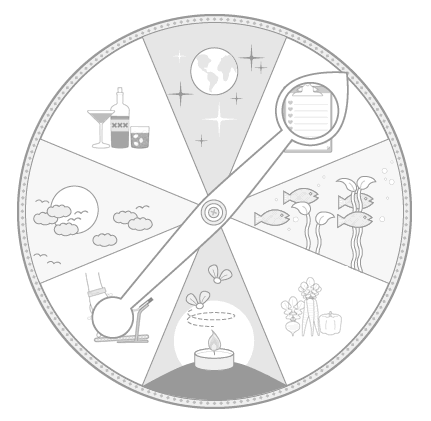 It's been a busy day, so I'm going to keep it quick.  Dance with me…
1. January Rules is coming to a close tonight, but that's by no means the end! I will certainly be continuing to follow the three rules — especially since that's the foundation of my eating philosophy. Stay tuned for a post tomorrow with some wrap-up about how it all went.
2. Tomorrow starts the official February game of Health Month!  Buster Benson, the creator of the game, graciously offered us 25 free spots so we could form Team Eating Rules.  Although 25 folks have already snatched up the free slots, you can still play! (And then you'll get to do fun stuff, like "Spin the wild wheel!").  If you have three or fewer rules, it's free — any more and it's just $5 for the month.  Go here to join Team Eating Rules.
3. I've just finished setting up the rules that I'll be following for February.  I'm building on the January Rules, adding some more goals to my list, including exercising at least three times a week and flossing four times a week (Yes, I'm admitting publicly that I need to floss more.  I have no shame.)
4. I just noticed that Saturday's Post, the Uncle Sam and Erewhon Cereals Giveaway, was my 200th post.  Woohoo!  (If you haven't entered, just leave a comment on that post. )
5. While I'm on the subject of milestones, the Eating Rules Facebook Page just recently passed 350 fans!  If you haven't done so yet, please head on over and click on "Like."  Thanks!
Okay, that's all for now.  Have a great night, everyone!