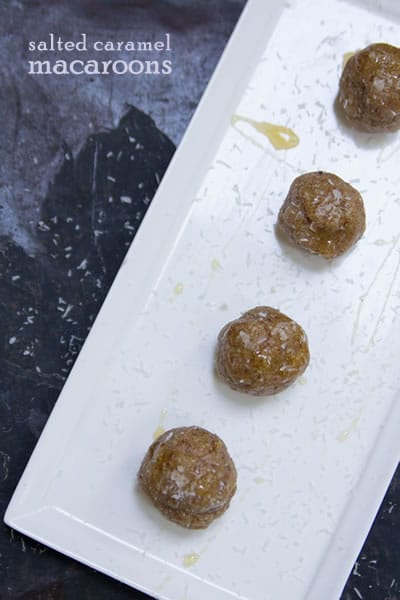 I was listening to the radio in 2003 when I heard the news that a San Francisco lawyer was suing Kraft foods over trans fats in Oreos. My husband and I began researching partially hydrogenated oils and made the decision, that day, that we would no longer eat anything with trans fats.
That day feels like a pivotal moment in my journey to eating whole, real, foods.  I've always leaned towards natural foods, but I used to think that a little detour wouldn't hurt me.  Something about the trans fats story clicked for me. I started to realize that the industrial food system was terribly broken and that most food manufacturers were out for only profits with no regards to health. Don't get me wrong, I never thought Oreos were healthy, but I didn't realize they were full of toxic petro-chemicals.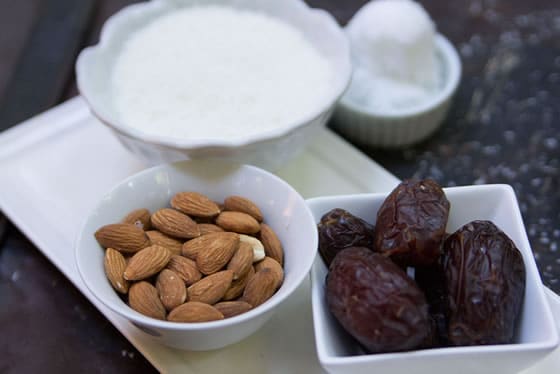 Fast forward to 2013, and our diet is pretty darned unprocessed. We are grain-free, gluten-free, preservative-free, food-coloring-free, and about 75% local and organic.  It may have taken us ten years to get here, but we feel amazing, and we are eating really scrumptious foods.
One of our favorites is these salted caramel macaroons. They're raw, vegan, and free from processed anything. Best part? They literally take a few minutes to make. At our house, we simply call them balls. As in, "Hey babe, don't forget to pack some balls in your lunch."  Call me juvenile, but that never gets old.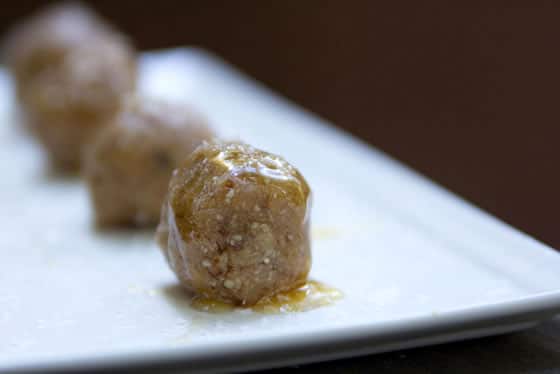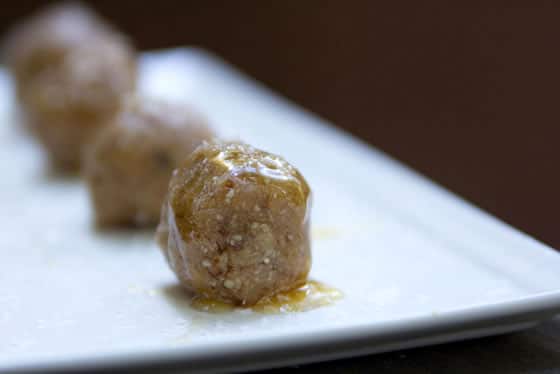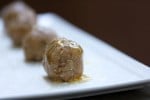 Salted Caramel Macaroons
Raw, Vegan, and Unprocessed. Makes 12 tablespoon-sized balls.
Ingredients
8

Medjool dates

1

tablespoon

vanilla extract

2

tablespoons

extra virgin coconut oil

1/8

teaspoon

fine grain sea salt

1

cup

almond meal

you can use blanched, raw, or you can grind your own

1

cup

shredded coconut

1

teaspoon

dark honey

optional (try neem or avocado honey)

Smoked Maldon sea salt for finishing
Instructions
In a food processor or high-speed blender, blend pitted dates with the vanilla extract until a smooth paste forms (about 3-5 minutes)

Scrape down the sides of the bowl, and add coconut oil and fine sea salt and blend until well-incorporated.

Finally, add the coconut and almond meal and process until a ball forms (only a minute or two)

Form into 1 tablespoon balls, drizzle with honey and top with flaked sea salt. Refrigerate what you don't eat right away.
About the Author
Sabrina Modelle is the face behind the tart, The Tomato Tart.  In March 2011, she created The Online Bakesale for Japan, featuring over 90 Bloggers from four continents.  The experience of gathering people together around a cause proved to Sabrina that her blog could become her platform for good.
When she's not writing about food, Sabrina is a web designer, creative director, and usability expert working with bloggers, food-based businesses, and progressive nonprofits such as Amnesty International, UNICEF, and Defenders of Wildlife. In her downtime, Sabrina can usually be found with her nose in a cookbook and a dog in her lap. You can find her on Twitter and on Facebook as well.