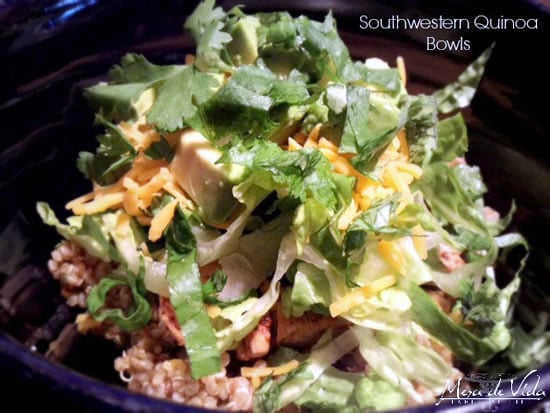 Still trying to get your family over to the healthy side? Or maybe your family is like mine: we eat really healthy, but my kids still turn their nose up at a pile of plain quinoa on their plate.
As a personal chef I work with many families that are just learning to appreciate healthy, unprocessed foods and natural flavors, as well as families that ask me to sneak the vegetables into their children who are not yet willing to dig into their greens, or they're still picking out the veggies they can see.
Two of the ideas that solve these issues every time? Dinner-in-a-bowl and sofrito.
The dinner-in-a-bowl concept is simple: Take something ordinary like tacos, shepherds pie, chicken stir fry and veggies, lasagna, samosas and pile the deconstructed ingredients into a bowl. The bowl looks like a party and just begs you to dig in. Below I share my Southwest Quinoa Bowls that will convert most quinoa-haters. The reason why? It is cooked in delicious, super nutritious sofrito!
Sofrito is a popular recipe base in Latin American, Portuguese, Haitian and even Valencian cooking. It is basically aromatic vegetables extremely finely minced or pureed and cooked down to create an incredible flavor base to anything you add to it.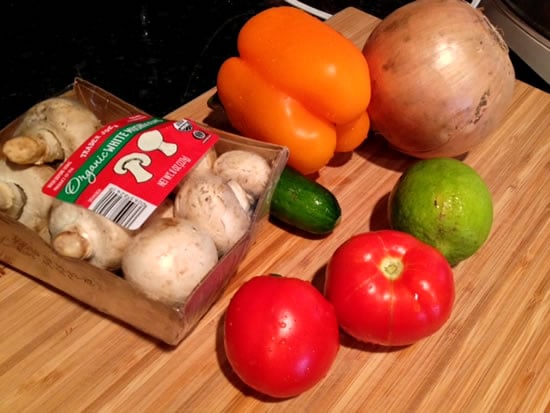 I use sofrito for almost everything I cook not only because it adds the depth of flavor to my recipes (the vegetables get sweet, the onions are pungent, the garlic bright), but also because it adds so much nutrition! I take at least a carrot, bell pepper, tomato, onion, garlic and from there I add whatever else is on hand.
Usually I throw in a handful or two of kale, some spinach, fresh herbs, zucchini when it's in season and hot peppers. The best part is that you just chuck it all into the food processor and blend until very finely minced or slightly pureed. Nobody can pick the veggies out of their meal! Try this for your next batch of spaghetti squash, chili or enchiladas. (Check out my guest post from last year for a great Enchilada recipe and more information about my 100 pound weight loss from going #Unprocessed.)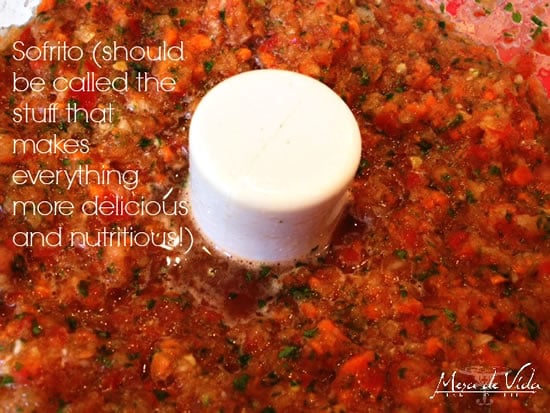 The recipe below calls for cooked quinoa. (Here's how to cook it to perfection.) If you're not batch cooking your grains ahead of time or doing a little bit of prep every night for the following night, I highly recommend getting into this habit. It saves you so much time during the week and if you plan it right several of your meals every week can be practically no-cook, just throwing together some of the things your prepped already. That's how I created this recipe – I had some leftover quinoa, leftover chicken, some veggies and voila – dinner!
Check out my other bowl recipe for an Indian samosa-style bowl that is incredibly delicious too! I doctor up the plain quinoa by tossing it with the delicious sofrito which makes it so tasty (and disguises a little bit of that bitterness many people don't like about quinoa). Your family will be sure to gobble it up!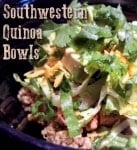 Southwest Quinoa Bowls
This highly enjoyable bowl has a mix of everything you could want in a salad and is highly enjoyable.
Ingredients
For the sofrito:
1

carrot

sliced

1

red bell pepper

coarsely chopped

1

onion

coarsely chopped

3

cloves

garlic

1

tomato

chopped

1

handful cilantro

Additional add-in's you'd like: kale, spinach, zucchini, hot peppers
For the bowls:
2

tsp

healthy unprocessed oil

fat of your choice

2

cups

quinoa

1

batch of sofrito

2

pinches

Kosher/sea salt

2

cups

cooked chicken breasts

reheated and cubed (I toss mine with some lime juice and chili powder)

*Or make these vegetarian by using cooked black beans instead of chicken*

shredded romaine lettuce

shredded cheese

optional

cubed avocado

fresh cilantro

for garnish
Instructions
To make sofrito:
Toss the sofrito ingredients into the food processor and pulse until very finely minced and just starting to turn into a purée.
To make the bowls:
Heat a large skillet over medium high heat, when hot add oil, swirl to coat. Add the sofrito (notice how AMAZING it smells!) and cook, stirring often, until most of the liquid has cooked off. Stir in the quinoa and toss to coat.

Assemble the bowls by layering the quinoa in the bottom of a bowl and topping with the chicken/beans, shredded lettuce, cheese, avocado, and cilantro. Serve and enjoy!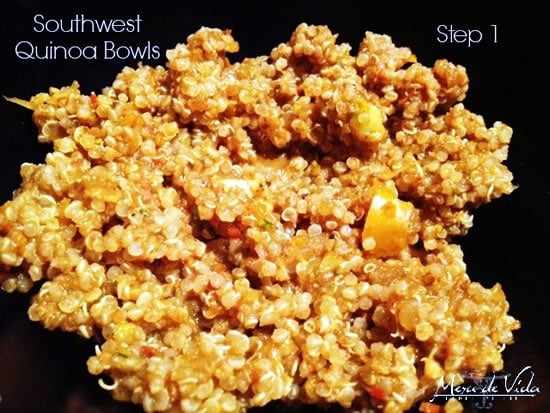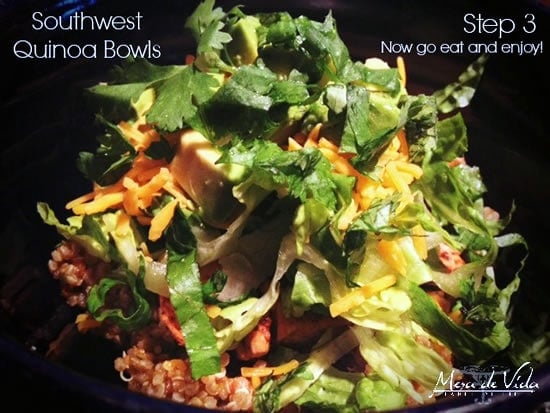 About the Author
Chef Kirsten Helle is a mom to two crazy kids who lost over 100 pounds when she set out to create a healthy new family legacy.  She turned her passion for healthy cooking and exploring culturally rich recipes into a career as a personal chef for professional athletes and high-profile clients.
You can learn more about Chef Kirsten on her website and you can connect with her on Facebook, Instagram, and Twitter.