Is Your Unprocessed Food Ethical?
Oct 12, 2012, Updated Dec 10, 2016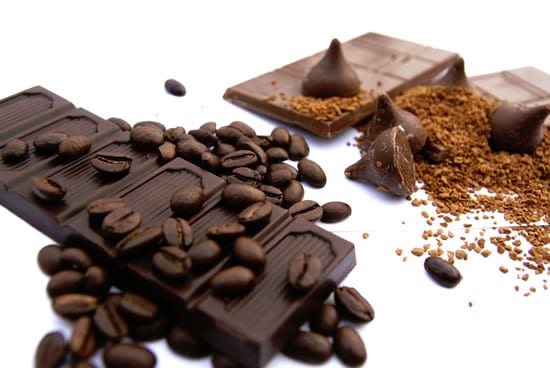 There is no doubt eating unprocessed does wonders for our health. Once industrial oils – think corn, cottonseed, and soybean, – chemical additives, synthetic colors, and refined carbohydrates are eschewed (or consumed sparingly), we have more room for whole foods that nourish us and promote wellness.
Ingredients, however, are not the only things we should focus on in our quest to eat better. An overhaul of our food choices also requires that we consider their environmental and human impact.
Here are some very common unprocessed foods that are notorious for having terrible consequences on environmental health and workers' rights. Not to worry – you'll also find out how to spot more ethical varieties.
Chocolate
Unprocessed cocoa – commonly referred to as cacao – is a health superstar. An excellent source of fiber, heart-healthy fats, and rich in minerals, it's great for heart health and blood pressure.
Unfortunately, it also has a dark side. Child slavery is rampant in cocoa-producing countries like Ghana and Cote d'Ivoire (the Ivory Coast). While you won't necessarily see slave-free certification seals on any chocolate bar packaging, this list and this handy scorecard let you know what companies make slave-free chocolate.  Interesting tidbit: there has yet to be any Ivory-Coast derived chocolate that is slave-free.
Like other fruits (yes, cocoa is a fruit) cocoa is sprayed with high amounts of pesticides. Even more troubling, due to weak regulations in cocoa-producing countries, pesticides banned in the United States are commonly used in conventional cocoa farming – bad news for ecosystems and the farmers who are exposed to these chemicals. Prioritize organic varieties.
Palm Oil
A staple for some vegan bakers, palm oil is, by and large, an environmental monster (it's responsible for massive deforestation in Indonesia and Malaysia). Human rights violations are also commonplace in palm oil plantations.  This handy list from the Food Empowerment Project highlights vegan products that are free of palm oil.
Coffee
This beverage contains a wide array of phytonutrients and antioxidants that have been linked to various health benefits – from improved blood circulation to lower risks of Parkinson's, Type 2 diabetes, and some cancers. Its production, however, isn't always so rosy.
Like cocoa, coffee requires heavy use of pesticides, so organic is friendlier for the environment and farmers out on the field. Another eco-concern with many conventional coffees? Agricultural expansion has led to severe deforestation in rainforests, and puts many species of birds in danger of becoming extinct. Shade-grown coffee, however, does not destroy or disturb existing ecosystems (Find retailers in your state that sell bird-friendly coffee.)
Many coffee farmers around the world are not paid a living wage, which not only keeps them in a cycle of poverty, but also often results in them bringing their children to work to keep the family financially afloat. From an economic and social justice standpoint, Fair Trade guarantees that coffee farmers are at least paid fair wages (see a list of Fair Trade brands here). Mind you, the Fair Trade certification isn't absolutely perfect, and has its share of detractors. It, however, at least addresses some issues that many uncertified brands don't.
Another important certification that relates to economic justice is direct trade – which is purchased right from farmers (Stumptown, Intelligentsia, and Counter Culture are popular roasters that offer coffees with this certification).
PS: With so many certifications out there, it's good to know which ones are important and which ones are nothing more than "eco-washing".
Tomatoes
As Barry Estabrook explains in his must-read book Tomatoland: How Modern Industrial Agriculture Destroyed Our Most Alluring Fruit, South Florida (where the vast majority of tomatoes are grown during the winter month)'s soil is so nutrient-deficient that massive amounts of chemical fertilizers – including some of the most toxic varieties – are pumped into it, which in turn have heinous health consequences on the migrant farmworkers who tend to the fields.
As if that weren't enough, many of these farmworkers also live in virtual slavery. Culinary crime aside, if you're purchasing tomatoes in the middle of January, chances are you are supporting inequality. The issue of paltry pay for farmworkers is unfortunately widespread throughout the United States. However, certain crops and geographic regions (i.e.: South Florida and tomatoes) are particularly notorious. And, in most cases, family-owned local farms don't tend to be at the center of labor abuse scandals (Big Ag, on the other hand, has a murky history).
While these are some of the worst offenders, keep in mind that any crops that require high amounts of pesticides (basically what the Environmental Working Group refers to as "the Dirty Dozen", which includes strawberries, apples, and peaches) expose farmworkers and farm communities – already for the most part socially and economically disenfranchised – to these chemicals. It's important that we start to perceive organic agriculture as not being just about the ecosystem, but also an issue of human welfare and labor rights.
It's time to go beyond ingredient-list reading and take a closer look at the "what" and "who" of our food production. That way, you can eat unprocessed… and ethically.