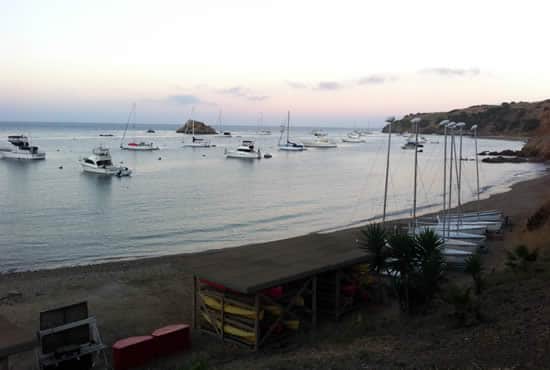 This post originally appeared as a guest post on the Attune Foods blog, on the topic of "motivation"… which isn't always about losing weight or "dieting."
"Motivation" isn't always about losing weight or "dieting."  It can be about simply setting goals and working to achieve them. Sure, that could be about your own weight loss (in which case your motivation may be to "feel better"), but it could be about a whole range of other things.
One of my personal goals, as cheesy as it may sound, is to make the world a better place. I have an innate desire to do this (thanks, mom), and it makes me feel good when I've accomplished something to that end. So even if I don't know the root of the motivation, the fact is that I am motivated to do this.
Obviously it's not possible for one person to fix all the problems in the world, but collectively small actions make a huge difference.  And those actions can snowball into others, often in wonderful ways we never could have imagined.
It just so happens that I've always been interested in food and nutrition, and how it can relate to better health — for both myself and others. It also happens that when I was growing up, I was in the Boy Scouts (again: thanks, mom) and spent a lot of time at Camp Emerald Bay on Santa Catalina Island, first as a camper and later on, as staff (I was the sole vegetarian on staff in 1991!) Nowadays, I'm on the board of directors for the camp's Alumni Association, and I try to get out to the island for a week every summer to volunteer.
For as long as I can remember, the food at the camp has been typical "camp fare," and while I hear it's better than most, there's always room for improvement.  Through the years, as the number of campers has grown, they've also come to rely more on prepared "heat and serve" options — just as most school cafeterias now do.
A couple of years ago, I asked some of the camp management if they'd be interested in improving the nutritional quality of the food we offer at the camp. They enthusiastically came on board. Of course, everyone already had a full plate (pardon the pun), so it really just took a volunteer to step up and spend just a little bit of time to pull all the pieces together and keep pushing the ball down the court.
Last summer we started small, implementing just a few changes — including offering Uncle Sam cereal at the breakfast bar! During my week on the island, I drafted an official policy statement and worked with the camp's leadership to fine-tune it — and I even had time leftover to goof off with my friends (yes, grown-ups can still have fun at camp!).
Progress takes time, but we're definitely moving forward.  There's a new food service director and head chef this year, and he's excited to find new, healthier options — including preparing more fresh food from scratch and serving more whole grains.  There's also a new business director, and he and I have started a dialogue about finding healthier snacks to sell in the trading post. Although it may be a long road ahead, I'm thrilled at the foundation we've already laid and the improvements that are already happening.
Bit by bit, we're making world a better place.  And that, in and of itself, is motivating.