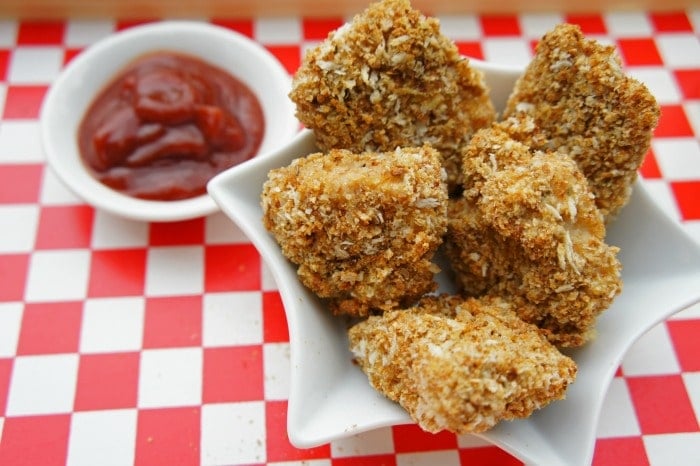 My sister and I developed this recipe as an alternative to the ubiquitous, ultra-processed fried chicken nuggets for my niece, Sarah, nearly two decades ago when she was about three-years-old.
It all started one afternoon after I gave in to Sarah's plea to go to McDonald's. She ran around the colorful play area with the other kids, taking a break every so often to return to the table for a bite of food. During one of her absences, I reached over for one of her chicken nuggets. Breaking it in half to observe it, I contemplated the texture. "White meat?Dark meat?" No way to tell. Then, I took a nibble. It had a flat, yet salty flavor and that enhanced chicken flavor associated with powdered bouillon cubes, what people in the restaurant industry refer to as "chicken base."
I remember wondering, "What's actually in these nuggets?" I had never heard of mechanically separated poultry (MSP), the pink paste-like goo that Jamie Oliver famously recreated in his Food Revolution show. I didn't know as much about the complexities of industrial poultry farming in America. But it bothered me so much that I couldn't identify whether it was dark or white meat that I started to make them myself and took Sarah to the park instead of McDonald's to play.
Store-bought bread crumbs can be stale and loaded with sodium. They're not only easy to make, but also a great way to use up leftover bread and crackers. I'm baffled people will spend up to $2.50 a pound for breadcrumbs. For each cup, simply toast two slices of whole grain bread, let them cool, and process them into crumbs in a small food processor.

Baked Chicken Nuggets
Cooking the chicken on a cooling rack allows the dry heat to crisp both sides, but if you don't have one, simply coat a parchment or foil-lined cookie sheet with cooking spray, and turn the chicken pieces over after ten minutes. In place of cooking spray, I use a bit of olive oil in a spray-pump or mister. If you don't have this, fear not, they will still turn out fine. Makes about 2 dozen nuggets
Ingredients
1 1/2

pounds

skinless

boneless Chicken Breasts (preferably pastured and organic)

1

cup

100% Whole Grain Bread Crumbs

1/3

cup

grated Parmesan Cheese

1/3

tsp.

Sea Salt

1

tsp.

dried Thyme or Mixed Herbs

Pinch

Cayenne

optional

Freshly ground Black Pepper

1

Egg

1/4

cup

Yogurt

Coconut Milk, or Soy Milk

Olive Oil from a mister

see note above
Instructions
Preheat the oven to 400°F. Place a cooling rack in the center of a cookie sheet. Set aside.

Cut the chicken breasts into 1½-inch pieces.

In a shallow bowl or a large plastic bag, mix together the bread crumbs,cheese, salt, dried herbs, cayenne (if using), and a few grinds of black pepper.

Combine the egg and milk in a small bowl.

Dip the chicken into the milk mixture and then coat it well with the bread crumb mixture, either in a bowl or by tossing it inside the bag.

Place the coated chicken pieces on the cooling rack and put the cookie sheet into the oven.

Depending on your oven and the size and thickness of the chicken, the pieces will take 15 to 20 minutes until firm and cooked through.

Spritz the chicken lightly with cooking spray and then place the cookie sheet under the broiler for 1 to 2 minutes, until a bit browned, if desired, but keep a vigilant gaze on them lest they burn.
About the Author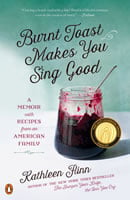 Kathleen Flinn is the author of three books: Burnt Toast Makes You Sing Good,  The Kitchen Counter Cooking School: How a Few Simple Lessons Transformed Nine Culinary Novices into Fearless Home Cooks
,
Her best-selling memoir The Sharper Your Knife, the Less You Cry
 is about her experiences training at the famed culinary school Le Cordon Bleu in Paris.
She writes on her site cookfearless.com and can be found on Facebook, Twitter, and Pinterest.