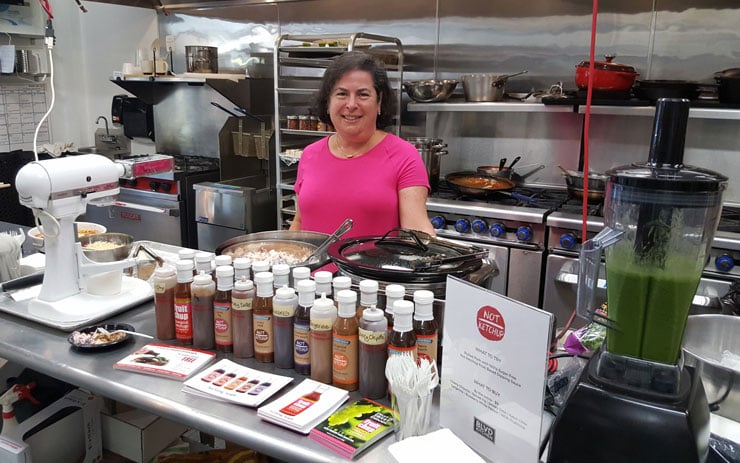 In August 2015, I got the doctor's call I'd been dreading: diabetes. It wasn't completely unexpected. My blood sugar had been creeping up for a few years. I wasn't exercising much. I never craved sweets, but the starchy-and-salty category made up 90% of my diet. Still, denial is powerful, and until the day of my official diagnosis, I had convinced myself I was fine the way I was.

So why am I glad that diabetes came into my life? Because it inspired me to change.

After an hour of full-on weeping and feeling sorry for myself, I dried my tears and decided to do something about it. Okay, Google….how do I kick type 2 diabetes to the curb?

Luckily, I found a TEDx talk by Dr. Sarah Hallberg, an M.D. who runs a diabetes clinic in the Midwest. Her argument is amazingly sensible: To lower your blood sugar, stop eating the foods that raise your blood sugar the most (carbohydrates) and add more of the foods that don't raise your blood sugar at all (fats).

So that's what I did. That very day, I decided to say goodbye to sugar and carbohydrates, including grains, starchy vegetables, legumes, and most fruits. I started eating a low carb high fat (LCHF) diet. I eat protein, fat, and non-starchy vegetables, with very few exceptions. As it happens, my new diet is completely unprocessed, though that wasn't specifically my goal: My goal was not to have diabetes.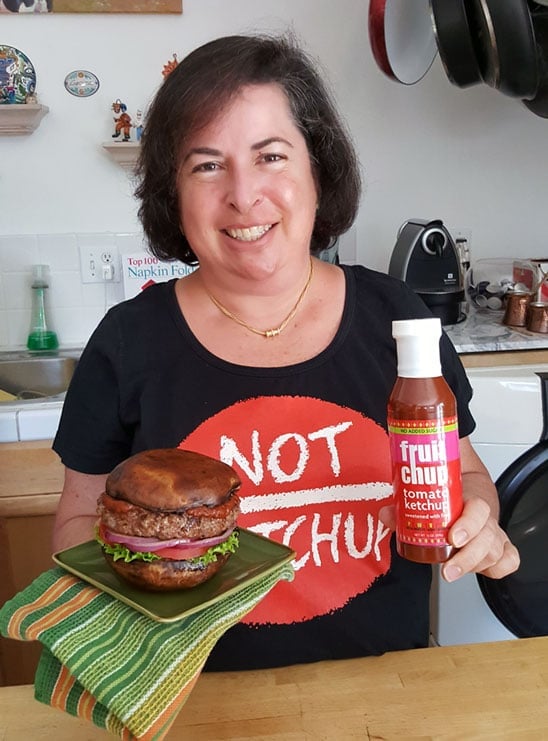 Sticking to this way of eating has changed my life. Within three months my blood sugar was back in the normal range, and it has continued to drop. I no longer take medications for diabetes and acid reflux, and I was able to reduce some other meds as well. I lost more than 40 pounds quickly, and I have kept it off, although losing weight also wasn't my goal. Again, my goal was simple and singular: not to have diabetes.
Most days I have more energy than I know what to do with. I started exercising again when I got my diagnosis and now put in four to fives miles each day on my elliptical, walking to work or hiking. And I never get that after-lunch "I need a nap" feeling. Ever.
The other big change inspired by my diabetes was in my Not Ketchup condiment business. As I adjusted my diet, I quickly realized that I am not the only person in the world trying to cut down on or eliminate added sugar. And I didn't want to sell products that put more sugar on people's tables. So I revamped my entire product line. Now every sauce I make is sweetened only with real, whole fruit. I'm glad to be helping food lovers add flavor to their lives, and proud to be helping people embrace a healthier way of eating.
One big lesson I've learned as I've worked to regain my health: Making big lifestyle changes is much more about my brain than my body. Once I realized that I was committed to getting healthier, everything else fell into place. And these changes are going to stick.
About the Author
Erika Kerekes is a food entrepreneur who blogs about food, family, friends, and dealing with diabetes at In Erika's Kitchen.  Her Not Ketchup Paleo line of gourmet condiments are available at notketchup.com and on Amazon. You can also find her on Facebook, Twitter and Instagram.