October Unprocessed Hits Newsstands Today!
Sep 22, 2012, Updated Oct 08, 2012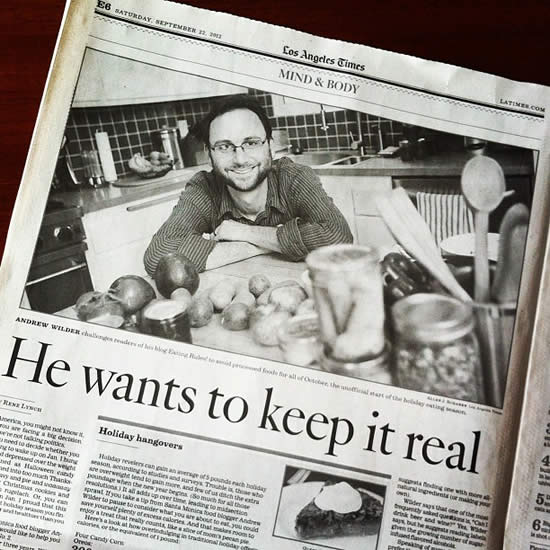 October Unprocessed is featured in the Los Angeles Times today! We're changing the world. Seriously.
Here's the article, and if you haven't done so yet, please take the pledge!
Huge thanks to Rene Lynch for writing a terrific article and making this happen. You have my deepest gratitude.