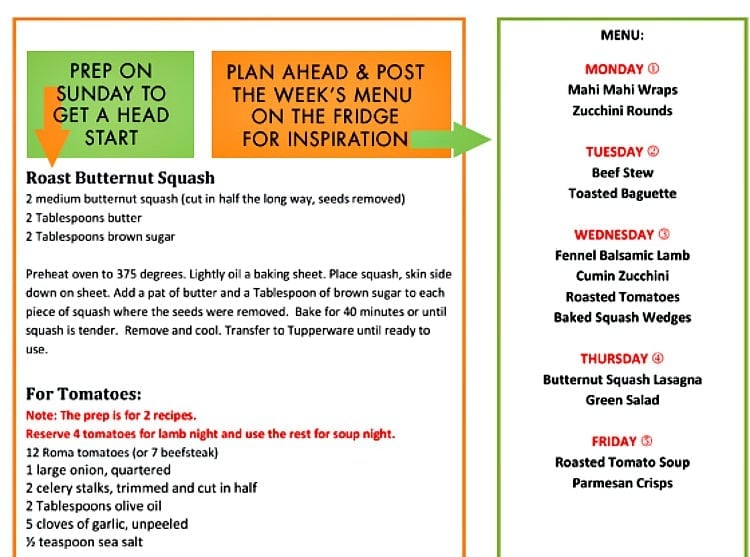 It's practically impossible to maintain a healthful diet without planning.  Before I started The Fresh 20, I wasted pounds and pounds of farmer's market bounty because I didn't plan to eat; I only planned to stock the fridge.

If standing in front of the fridge with a blank stare on your face sounds faintly familiar, you are not alone.  Luckily, there are a few things you can do to keep on track, cook fresh food and eliminate produce waste.
1.  Create a plan
Half the battle of using fresh ingredients is knowing what's on the menu. For me, the biggest pitfall is ambiguity.  I'm much more likely to stray to take out food if there is nothing on the calendar.  A simple weekly, meal plan worksheet is often the only motivation needed to stay on track and successful with your October Unprocessed pledge. Here's The Fresh 20's easy meal plan worksheet. [PDF]
2. Limit ingredients
Instead of having a vegetable drawer full of too many vegetables, decide on a few that you will prepare several different ways.  Keeping it simple on the shopping list encourages a more efficient use of produce and in most cases eliminates waste.  Add Monday's roasted broccoli to Wednesdays stir fry or roast carrots once to use in two meals.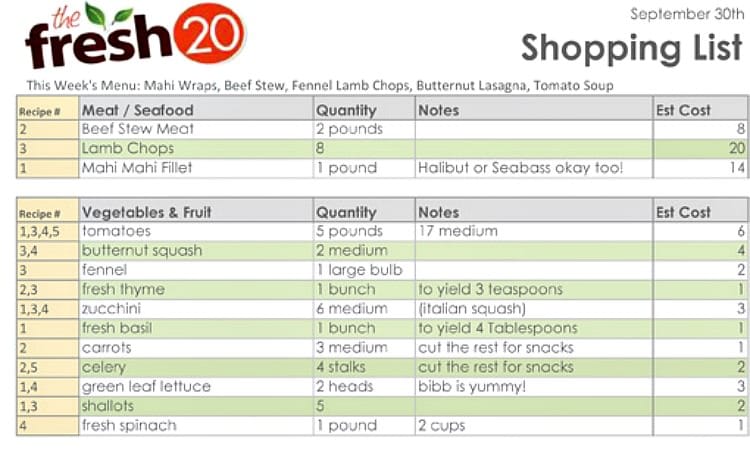 3.  Sunday prep
A half-hour on Sunday to prepare basic ingredients for the week can save time on busy days.  Roast meat, cook brown rice, chop vegetables.
4. Portion control
Part of effective meal planning is portion control.  Here are four tricks that help keep the size of dinner in check!
No serving dishes on the table.  It only encourages over eating.
No seconds.  I know, sometimes you want to lick the serving dish. Try to refrain from loading up on seconds. Give it ten minutes. If you really want more, limit it to a couple of spoonfuls and not another whole plate.
Use smaller plates.  Try 9" dinner plates.
Remember, ratio counts! Plan out meals using good vegetable-meat-starch-fat ratios.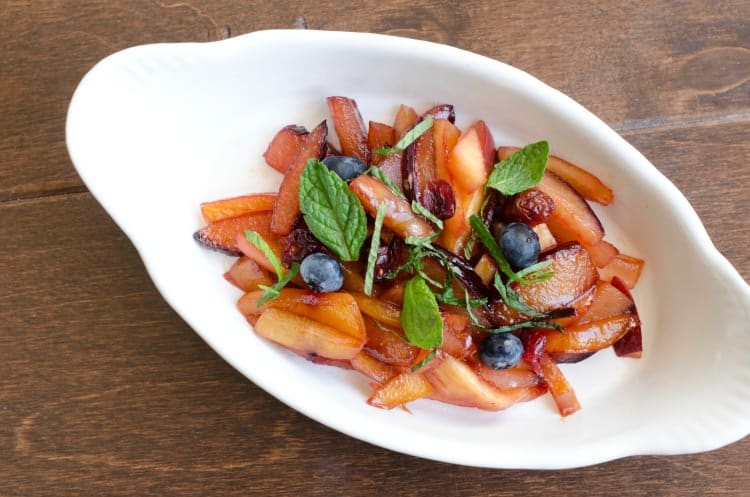 My biggest challenge with staying true to October Unprocessed is planning for cravings. As the weather starts to chill, my desire for warm, oven baked treats increases. This simple dessert satisfies my sweet tooth and doesn't break any rules. Enjoy!

Heartwarming Crustless Pie
This simple dessert satisfies my sweet tooth and doesn't break any rules of October Unprocessed. Enjoy!
Ingredients
3

tbsp

Raw Honey

1/2

cup

Water

2

Nectarines

sliced into thin wedges

2

Plums

sliced into thin wedges

1/4

cup

Dried Cranberries

unsweetened or fruit-juice sweetened

1/3

cup

Blueberries

4-5

fresh Mint Leaves

shredded for garnish
Instructions
In a medium sauté pan, bring water to simmer. Whisk in honey until well combined. Pour in nectarines and plums and cook until liquid is reduced by half, about 6-7 minutes. The liquid should turn thick, almost syrup like in texture.

Remove from heat. Stir in cranberries. Gently fold in blueberries.

Transfer to glass pie pan or serving dish making sure to drizzle any remaining liquid over top.

Sprinkle with mint leaves. Serve warm.
Recipe Notes
For added comfort, top with a generous dollop of Greek style yogurt. Enjoy!
About the Author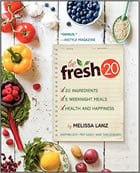 Melissa Lanz is currently getting bossy about dinner.  As the author and Founder of The Fresh 20, Melissa understands that the path to health and happiness runs through the kitchen.  Her healthful meal plans have helped over 150,000 families get wholesome food on the table.
You can also find her on Facebook, Twitter, Pinterest, and Instagram.