Today is the inaugural Food Day, a nationwide event to help raise awareness about modern food issues. Think of it like Earth Day, but for food. I encourage you to head over to their site to learn more and sign their petition to Congress. It's also most appropriate that this morning's guest post comes from an accidental activist, Mrs. Q.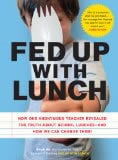 Mrs. Q is Sarah Wu, the formerly anonymous educator who ate school lunch for a year and blogged about it at Fed Up With Lunch: The School Lunch Project. Sarah wrote a book about her experience describing her journey and sharing what she learned about food in our country. The book also contains a "Guide to Quiet Revolution," which parents, teachers, kids and teenagers, as well as community members can use as a road map to make health and wellness a priority in neighborhood schools. I hope you'll buy her book
— it's a great read and resource. You'll also find Sarah on Twitter and Facebook.
In 2010 I spent a year eating #processed. Yes, you read that right. Many people asked what would possess me to do that?!
Well, I wanted to raise awareness about the school lunches served at my school. I simply ate the lunch myself, snapping a cell phone picture of it and blogging about my experience every night. I ate 162 school lunches in total.
When I started out, I didn't realize that the food I ate at school would affect me. It was "just food" after all, right? And I was an adult, not a developing child.
School lunches have preservatives (think "mystery meat" that never spoils), artificial colors (think neon-colored fruit juices, fruit jellos, applesauces), and fillers (think chicken "nuggets"). Many school districts don't (or won't) even reveal ingredient information to parents, teachers, or students — so it's hard to know what's even in the food — but yeah, it's not "just food."
Eating this highly processed food for a year changed me. I felt bloated, I couldn't concentrate, and I was tired frequently. The food was obviously taking its toll on my body.
Throughout the year, I educated myself some about food through books. But my blog's readership and other bloggers also transformed my understanding about nutrition. While attending and speaking anonymously at the BlogHer Food conference in October 2010, I met Alison St. Sure from Sure Foods Living, who has Celiac disease. I mentioned to her that years ago I thought I had Celiac disease and insisted on a test — but it came out negative. I told her that at the time I was sure that wheat bothered me, but the negative test results convinced me that I was fine. She enlightened me: "Just because you don't have Celiac disease doesn't mean that you don't have trouble processing gluten." I was floored, and vowed to try a gluten-free diet after my year of school lunches.
In 2011, after I was done with eating school lunches, I went gluten- and dairy-free. Yep, school lunches are loaded with wheat and dairy – the irony is not lost on me.
I normally describe a gluten-free diet as just eating whole foods. Fruit, veggies, meat, seafood, and many grains are naturally gluten-free. Now, I always know exactly what I'm eating. It's an #unprocessed diet, and the exact opposite of what I was eating in 2010. That's probably why I feel better now: It's not "just food" anymore – it's real food.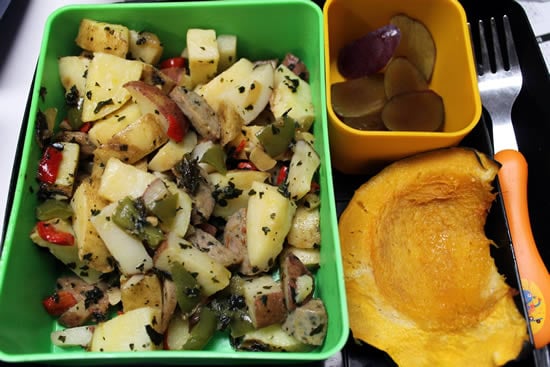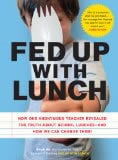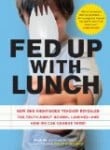 Sausage and Pepper Hash
Makes enough for dinner for two adults and one small child, plus lunch for one hungry teacher the next day!
Ingredients
8

whole Potatoes

4-5

cloves

Garlic

diced

2

small

Onions

diced

6-8

Tbs.

Extra Virgin Olive Oil

2-3

large

Sausages

read ingredients to make sure they are #unprocessed, or as Andrew would say: "Get to know your butcher!"

Dash of Sea Salt

1

Red Pimento or Red Pepper

1-2

Green Peppers

depending on size

2

Tbs.

Dried Parsley or leftover Kale Chips
Instructions
Boil large pot of water. Chop potatoes to preferred size, add to boiling water.

Meanwhile, put 2 Tbs. oil in pan and fry the garlic and onions. Chop sausages. When garlic starts to brown and onions are translucent, add another 2 Tbs. oil, sausages, and a pinch of salt. Chop peppers add to pan. Let fry.

After potatoes have boiled for 10-13 minutes (depending on size), drain in sink and add to sausages and peppers pan with more olive oil to taste. (Keep in mind that I like a lot of olive oil.) Stir.

Use dried parsley or, for a twist, put

kale chips

in a small bag and crunch them up with your hands. Then sprinkle them over the hash while stirring to evenly spread them over all the potatoes.

Serve hot, with bread or pita (gluten-free 'round here).