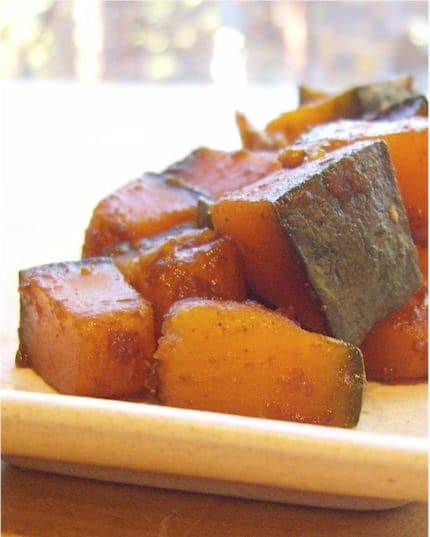 Many people think of food allergies as a burden, a frustration, and something that makes life more difficult. But for me, rediscovering my milk allergy was truly a blessing in disguise.
I was severely allergic to milk as an infant, but back then, it was assumed that milk allergies didn't persist. After two decades of unexplained medical issues, an allergy test finally revealed that I still had a milk allergy. My symptoms and ER visits vanished immediately after cutting milk products from my diet. I knew there was no turning back.
I quickly switched my "healthy" ritual of checking the nutrition facts to actually reading the ingredients. Any irritation that I may have had about how many foods contained dairy was overridden by the horror at what we had been eating! It was hard at first. It seemed like so few foods were not only dairy-free, but also had ingredients that I could read.
After a couple weeks of whining, my husband and I took a crash course in whole foods living. I dove into the art of baking so that we could enjoy fresh bread and homemade pizza. Dinner became a teamwork effort starting with from-scratch ingredients. My husband would typically tackle the entrée (his forte), and I would dream up new ways to present tasty vegetables, like the recipe below.
Now, eating unprocessed is a way of life for us, and I couldn't be more grateful. Aside from the health benefits, real food just tastes so much better.

Quick Asian-Spiced Kabocha Squash
Like most other winter squashes, kabocha is a bear to cut, but, on the bright side, no peeling is required! The skin offers a pleasant and unique texture to the dish. For efficiency, I cut up all of the kabocha at once, and store any leftovers in baggies to use or freeze at my convenience.
Ingredients
3/4

lb

Kabocha Squash Smallish Chunks

skin on if desired

1/3

cup

Water

plus additional if needed

1

Tablespoon

Soy Sauce or Wheat-Free Tamari

1-1/2

Tablespoons

Evaporated Cane Juice or Granulated Palm Sugar

1

teaspoon

Fresh Ginger

minced

3/8

teaspoon

Chinese 5-Spice Powder*
Instructions
Place all ingredients in a skillet and heat to boiling. Reduce the heat to medium-low, cover, and let it simmer for 10 minutes.

Remove the lid and continue to cook (stirring occasionally) until the liquid is pretty much gone / thickened, and the squash (and peel) is nice and tender. This takes me about 5 minutes, but if the liquid evaporates and your squash isn't yet done to your liking, add more water 1 tablespoon at a time, and continue to cook, stirring occasionally. Serve.
Recipe Notes
*Chinese 5-Spice powder is a spice blend sold in most major supermarkets, but you can also buy organic versions online. It contains 5 traditional Chinese spices that may include any of the following: cinnamon, fennel, cloves, anise, star anise, ginger, white pepper, Sichuan pepper. You can make your own blend at home by combining 1 tablespoon each ground star anise and ground fennel seeds, 1 teaspoon each ground cinnamon (real cassia preferred) and Sichuan peppercorns, and 1/8 teaspoon ground cloves.
About the Author
Alisa Fleming is founder of the leading dairy-free living website, Go Dairy Free, and author of the category best-seller, Go Dairy Free: The Guide and Cookbook.
Alisa is also Senior Editor for Allergic Living magazine and a product ambassador, writer, and recipe creator for the natural food industry.