Ten Tips for Shopping the Farmers Market
Oct 07, 2012, Updated Sep 20, 2018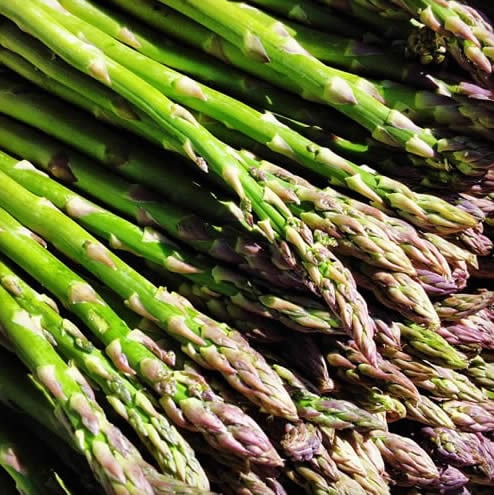 Did you know that only 2% of the food that's grown locally is purchased locally? At the Food Literacy Center, we celebrate the delicious benefits of making food choices that benefit our health, environment, and community. We call this "food literacy," and our nonprofit's mission is to educate and inspire others to learn about the impacts of their food choices. One easy way to increase your food IQ is to eat from the farmers markets. Shopping this way provides many community benefits.

Yet, can you make a whole meal from the farmers market? And is it affordable? The answer to both these questions is: Yes! Here are some tips:
Practical Tips to Being a Full-Blown Farmers Market Shopper
Make a shopping list: Keep a running list every time you run out of an item. That way, you won't have to guess when you arrive at the market about whether you have enough eggs at home.
Visit the farmers market first: Take your shopping list straight to the farmers market. Deplete as much of your shopping list as you can. Visit the grocery store afterwards. You'll be surprised by how many items you can purchase—and even substitute.
Make substitutions: Do you have bananas on your grocery list? Why not buy some seasonal fruit instead?
Get creative: We tend to get trapped in a food rut, making the same familiar meals over and over again. Why not step outside the comfort zone? Instead of making another cold cut sandwich for lunch, how about making a fried egg sandwich with eggs from your local farmer and bread from the local baker?
Ease into it: Don't purchase five vegetables you've never seen or cooked before. You'll end up frustrated once you're at home, and will probably throw half those veggies away. If you see something new and interesting, purchase just one. You're more likely to use it, and you'll feel more accomplished. Try one new veggie each week: a dikon one week, an opo the next. Little by little, you'll start to incorporate them into your everyday recipes with ease.
Commit to one farmers-market-only meal a week: If every American ate just one meal a week using local, organic foods, we could reduce oil consumption by over 1.1 million barrels of oil every week, according to Animal, Vegetable, Miracle by Barbara Kingsolver. As part of the "ease into it" plan, try making just one meal a week that's completely purchased from your local farmer. You can buy corn tortillas, onions, and cheese (yes, all from the market!) for an easy quesadilla supper. Or you could buy croissants, honey, and cheese for a gourmet farmers market breakfast. After you've tried one meal a week, you'll want to make it two meals, then three! But start with one, and see how truly easy—and delicious—it can be!
Limit recipes to those that are seasonal: Peaches in January don't stand up to the quality of a dripping, juicy peach purchased in August. If you want to succeed, you've got to start with the right tools: a seasonal recipe is essential. Most food blogs offer seasonal recipes.
Shop at the end of the market and save: Go to the farmers market during the last 30 minutes. Farmers often drop their prices considerably because they don't want their produce to spoil. You can find entire boxes of produce at greatly reduced prices—far cheaper than the grocery store.
Remember: you're not eliminating—you're adding! If you're a passionate foodie who believes any good meal should taste amazing, eating locally is for you! Think of the richness you're adding to your life and your diet!
Get your kids involved! Use this scavenger hunt 

[PDF, 263kb]

 to get your kids excited about the farmers market, too!