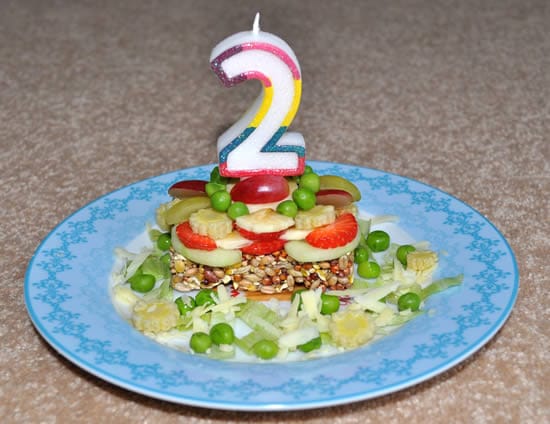 …which also means Eating Rules turned two today! (Starting a blog on your birthday sure makes it easier to remember your "blogiversary!")
Last year on this day, I shared a bit about where I've been and where (I thought) I was going.
Since then, it's been a great year — and I'm looking forward to many wonderful things in the future with all of you.
Instead of waxing too nostalgic this time around, I'm simply going to turn it over to you. I'm curious to know what you'd like to see me write about more often. Would you please take a moment to fill out this one-question poll? (If you need more space to share your thoughts, by all means please leave a comment on this post, too!)
Thanks so much!
PS: My apologies if my April Fools' post a few days ago was a little too upsetting. Rest assured, I have not sold out to Pepsico — and I'm actually quite flattered at how seriously so many people took the post. You all rock.

—
Photo of a Hamster Food Birthday Cake (literally!) by Lulu Witch