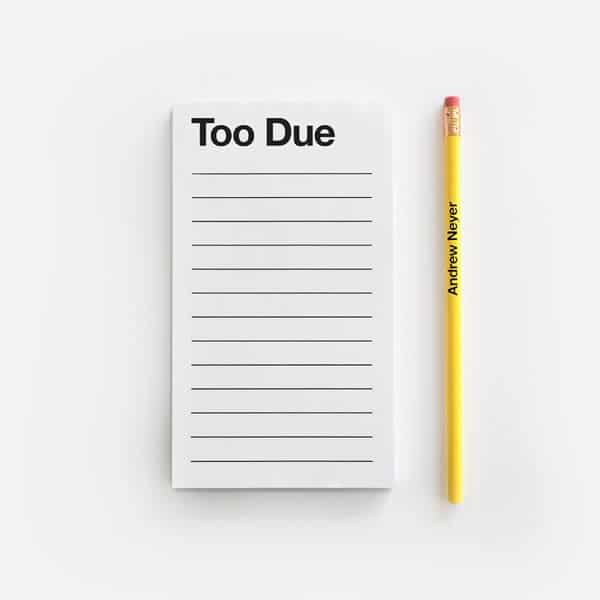 I have a confession to make about October Unprocessed. Each year, Andrew has to nudge me to take the pledge. At first, I rebel against the idea of abstaining from beloved foods. And then Andrew reassures me that I can still use vermouth-soaked olives in my martini and I breathe a sigh of relief. Once the month has passed, I'm always glad I said yes. Mindful eating doesn't just fuel the body, it enhances the ability to be productive, and in my case, that directly helps my bottom line. As a professional Career Coach, my job is guiding people to achieve their goals. With that in mind, here are three ways October Unprocessed can boost your productivity:
Narrowing Choices Expands Time
I live in an urban neighborhood in Los Angeles with access to food 24/7. Within walking distance, there are two grocery chains serving prepared food and at whim, I can choose from restaurants offering sweet and sour chicken, pepperoni pizza, carnitas burritos, pastrami on rye, and french fries smothered in cheese, sour cream, and guacamole. The sheer volume of selection makes my head spin and it can take a while for me to figure out what to eat. October Unprocessed filters out many of those options, and that's a boon for my productivity. During the month, I don't have to sort through the stack of takeout menus to agonize over which combination of marginally healthy food reflects my mood and palate that day. Meal planning decisions are streamlined and that frees up the brain for more creativity and invention at work.
Empowerment of the Pledge
I grew up in New York City in a Kosher home. That meant no pork or shellfish and we never mixed milk and meat. Though I decided not to continue this practice as an adult (I can't quit prosciutto), I understand its value beyond the religious obligation. Being deliberative about food makes it more sacred, and by that I mean, we don't take it as much for granted. Rather than shoving any sort of unhealthy edible into our mouths, we have to take the time to contemplate its value first. Every night before dinner, I've created a ritual to stop for a few moments of gratitude for the beautiful bounty on my plate. In making the pledge to October Unprocessed, we're creating a 31-day ritual. The fact that we've given our word is a framework to lean on. Build on it as a reference point for other challenging tasks in your lives. That's empowering.
Gaming Your To-Do List
A year ago, I wanted to learn Spanish. I downloaded the free app, Duolingo, and decided to practice ten minutes a day. Hardly anything deters me from running through these Spanish exercises. This isn't because I'm about to travel to Costa Rica or need the language skill for a job. I've become so dogged about it after realizing that completing this small, simple task makes me feel accomplished. This is so important when you're trying to achieve big, amorphous goals, like my clients who are changing careers or growing their business. Whatever your goals, having ones that are bitesize and attainable will expand your confidence. And here's the best part – that feeling of confidence is infectious and will help you achieve more. I view October Unprocessed like my Spanish drills. Being successful at the challenge is mostly within my control (except for those pesky dinner parties). With only a month, it's got a beginning, middle, and end. And if I focus on it one day at a time, I'm confident it's something I can complete. No matter what other parts of your to-do list remain unchecked (and there are many on mine), use this challenge as a reminder that you can achieve your goals. Then don't forget to bask in the glory. It works.
—
Too Due List by Andrew Neyer, used with permission
About the Author
Wendy Braitman is a Certified Career Coach guiding people who are looking for meaning and satisfaction from their work. She is a regular on-air contributor to HuffPost Live, and her essays have appeared in The Huffington post, Slate's Double XX, Tifereret, and the book Singlism by Bella DePaulo.  Wendy offers a 6-Day plan for getting out of your head and into action to find your next career, and for ongoing career resources, check out Wendy's site, Love Your Next Career. You can also follow her on Facebook and Twitter.