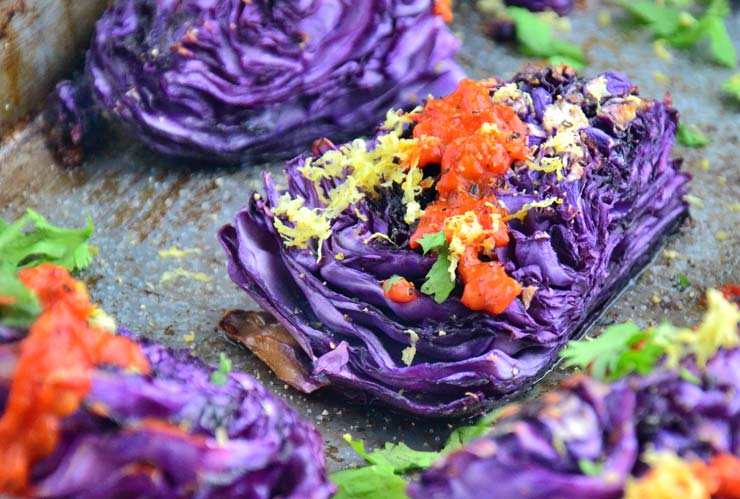 Unprocessed. That's one word that describes my life perfectly from the moment I wake up until I get into bed at night. I didn't always live an "unprocessed" life, but a huge wakeup call in my early 20s turned my world upside down and clean, unprocessed food ended up being what truly saved me.
For ten years I suffered from chronic health issues including Lyme disease, PCOS, Hypothyroidism, Candida, C-diff Colitis, Leaky Gut, and more. After spending many painful and exhausting years without relief from Western medicine and a not-so-unprocessed lifestyle, I chose a different path to heal my body and detox my fridge and pantry with clean, whole, unprocessed foods.
This is what started my journey to eating whole, nourishing, anti-inflammatory foods and my entire life shifted. Something that I would have never, ever, ever believed unless I saw the results first-hand myself. I was a woman working in fashion in my 20s; if you told me to drink a green smoothie or meditate, I would have laughed and walked away. Fast forward ten years later and that's my life. I'm living proof food can do wonders for your health.
I soon realized I wasn't the only one suffering, and through my website, The Healthy Apple, I started receiving thousands of emails from people who were also suffering and who weren't finding relief or answers they needed to help them get to the root cause of their unwanted symptoms. That's when I told myself that if I survived after being told I had 24 hours to live, I would dedicate my life to helping others address the underlying imbalances their bodies instead of treating their symptoms with a Band-Aid approach.
I see people every day who accept too-low a quality of life as normal. Ten years ago, I was one of those people. I was working in corporate America, exhausted, stressed out, not taking care of myself and eating what any 20-something gal could afford living in Manhattan. People living like this ignore symptoms such as everyday headaches, exhaustion, sinus pressure, PMS, bloating and more but what many people do not realize (and what I didn't realize until a few years ago) is that these symptoms are not normal. Our bodies were built to feel incredible every day, however the majority of us accept feeling tired, bloated and worn-out and we consider that normal. The major shift I had in my life was detoxing what I put into my body – that meant tossing out anything processed, which created a lot of inflammation in my body and was a major reason for my symptoms not disappearing.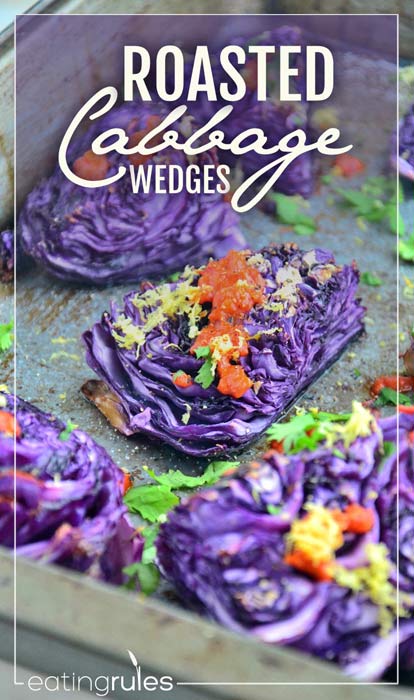 When you figure out what makes you feel amazing, why wouldn't you do that thing every day? Don't you do what makes you feel good? I wanted to start sharing my story from illness to vibrant health with my readers to show them that eating clean and living clean feels incredible – not because they should, but because once they see life this way, they'll never go back. If that's not enough reason to go "unprocessed," I don't know what is.
I hope my story inspires you to clean up your food, unprocess your kitchen, and learn how to truly nourish your body. My new cookbook, Eating Clean: The 21-Day Plan to Detox, Fight Inflammation, and Reset Your Body can help you jumpstart an unprocessed lifestyle!
Here's a simple recipe that takes very little prep and can be made any time of the year. It's perfect for a side dish with dinner this autumn season. Enjoy!

Roasted Cabbage Wedges
Here's a simple recipe that takes very little prep and can be made anytime of the year. It's perfect for a side dish with dinner this autumn season.

Ingredients
1

large

purple cabbage

1

tablespoon

melted coconut oil

sea salt and freshly ground black pepper

to taste

1

tablespoon

harissa sauce

1

teaspoon

finely chopped fresh cilantro

1

teaspoon

freshly grated lemon zest
Instructions
Preheat the oven to 375 degrees F.

Slice the cabbage in half, then slice each half into quarters (making 8 pieces total) and remove the stem.


Transfer each quarter onto a rimmed baking sheet and drizzle with the coconut oil, sea salt, and pepper.

Roast for 30 minutes or until the cabbage is tender.


Remove from the oven and top with harissa sauce, fresh cilantro, and lemon zest. Season with sea salt and pepper, to taste. Serve immediately.
About the Author
Amie Valpone, HHC, AADP healed herself from a decade of chronic pain, including Lyme Disease, Hypothyroidism, and more. Amie now cooks for a variety of clients including celebrities, using organic, anti-inflammatory foods to create recipes and meal plans. She shares her story of how Clean Eating and Detox saved her life, and inspires you to clean up your food too, on her site, The Healthy Apple.
Amie is the author of The 3-Month Anti-Inflammatory Meal Plan, and the best-selling cookbook, Eating Clean: Detox, Fight Inflammation, Reset Your Body & Get to the Root Cause of Illness. You can also find her on Facebook, Twitter, Instagram, and Pinterest.