Eight Must-Haves for Healthy, Unprocessed Travel
Oct 13, 2012, Updated Oct 12, 2015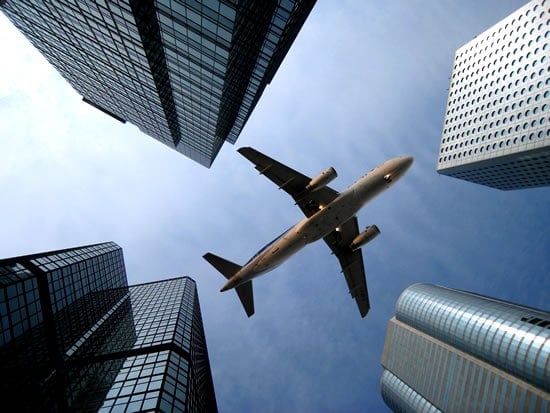 Ok, so eating healthy and unprocessed at home is one thing but it's a whole new ballgame when you're away from home. Eating and being healthy while traveling doesn't always go hand in hand. Most of us want to "enjoy" our time away and like to pretend that calories on vacation don't count. Haha, well we all know deep down that that isn't true so what do you do to still enjoy your vacation or trip while no sabotaging your health? Being an experienced healthy and special diet traveler, here's what I never leave home without to be sure that I don't fall prey to bags of chips, French fries and other travel eating pitfalls!
1. Water Bottle
One of my biggest healthy travel tips is to stay properly hydrated. Changing time zones, flying and shaken up schedules take a toll but remaining hydrated is key in fighting fatigue as well as staving off hunger. I never leave home without my glass water bottle by LifeFactory. Healthy for me, my wallet AND the environment, winning!
2. Drinkable Veggies
So of course you won't be eating 100% pure when on the go. Traveling partners, tour times and lack of options cause all of us to eat less than perfect while we're away from home.  It can be tough to get your full servings of veggies each day, not to mention we want to indulge every now and again. However, it's important to still get our veggies in to get our vitamins, minerals ad boost our immune system. One of my favorite travel goodies is Go Greens by To Go Brands. Mixed with 8 ounces of water, this organic, sugar-free and gluten-free powder equals 6 servings of green veggies!
3. Travel Friendly Pro-Biotic
Let's face it, travel can really mess with your "regularity." Of course it's important to make sure you get enough fiber and healthy food in you when traveling but an added boost to help with your topsy-turvy schedule and your anxiety about going in a bathroom that isn't yours, should be welcomed. Healthy Belly by To-Go Brands is my top pick!
4. Flexible cutting board and small knife
If your destination is somewhere that might not be the most health-friendly of places, pack a small cutting knife along with a thin, flexible cutting board in your checked bags (don't try sneaking a knife in your carry-on!). Hit up a local grocery store or farmers market, stock up on fresh produce and easy sandwich stuff and make some meals in your room. Additionally, get creative and use your coffee pot as a saucepan, hot plate, and griddle as well as your iron as a "toaster." Use leftovers, sauce packets and stuff you buy at the store to whip up cheap, vegan meals in room as well as snacks to pack for long sight-seeing days!
5. Healthy emergency food
This one might go without saying but try to pack an emergency snack or 2 for each day that you'll be away. A healthy protein bar, nuts, dehydrated foods that can be quickly prepped in your room are all smart options to make sure you have something in a pinch.
6. Nesting food containers
To go with your hotel cuisine, it's a good idea to bring your own, non-BPA containers so you can pack some meals and snacks each day. Containers that fit in to each other like Russian nesting dolls are smart to save space in your suitcase as well as giving you a variety of sizes so you have lots of snacking options. I am a big fan of the nesting trio by Kids Konserve.
7. Comfortable walking shoes
It's always good to fit in fitness when away from home so don't forget your sneakers. Whether it's for the hotel gym or that haunted walking tour, make sure you have the appropriate footwear. Ladies, I know we need cute kicks for our even more cute outfits, but do yourself a favor and pack smart. Your feet, back, neck, and head will thank you!
8. Nausea Bands
If you're prone to motion sickness on a boat or road trips, steer clear of meds and opt for something like Psi Bands. Cool bands that put pressure on a point in your wrist that helps regulate your equilibrium, these bands are a cute, healthy, and drug-free way to keep from hurling!
So if you're taking a quick overnight camping trip or heading out into the great blue yonder for weeks, be sure to pack wisely and enjoy the healthy voyage!
—
Want more? Check out Carol Green's tips for traveling unprocessed from October Unprocessed 2010.